When it comes to pursuing your dream of attending a university in Australia, the Statement of Purpose (SOP) is quite essential. Your application can stand out from the competition with the help of a strong SOP. This document is typically a decisive factor, along with grades, accomplishments, and experiences, for admission to the university of your choosing. 

Therefore, you should make the most of this opportunity to highlight your goals, abilities, and experiences by creating a compelling Statement of Purpose (SOP).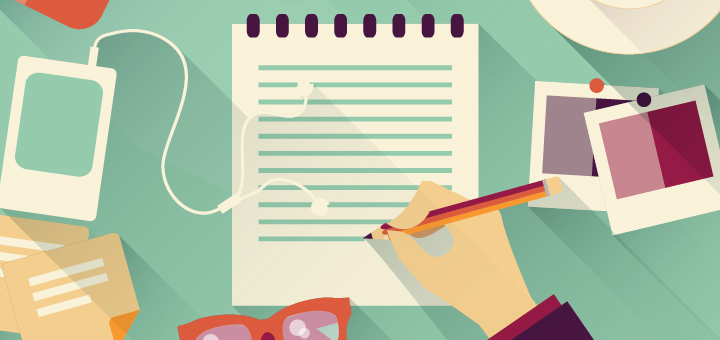 Australian SOP vs Other Countries
The SOP for Australia places more emphasis on providing proof and facts than the SOP for other nations like Canada, the UK, etc. However, people in other nations need compelling storytelling or narrative. 
Here are the differences between SOP in Australia and other countries: 
| | |
| --- | --- |
| Australia | Other Countries |
| SOP is required for business, arts and education | For both undergraduate and graduate programs, SOP is necessary in nations like Canada and the USA. |
| SOP for student visa is important | SOP for masters is important |
| More structured  | Less structured |
| Only written SOP | SOP + Video essays to universities in Canada |
SOP Format for Australian Student Visa
Word Limit: Be mindful of the word limit. Although a general SOP is often between 800 and 1000 words, don't forget to examine the specifications set out by a certain university. 

The following four-step process will help make the effort of writing an SOP much easier and more organized.
Plan: 
The first step in developing your SOP should be planning. Making a clear road map of how you want your SOP to look can be facilitated by careful planning of the ideas to be included and the specifics to be avoided. When you begin the real writing process, having a list of all the significant events in your life will be helpful. You can now choose the order in which you wish to portray your life and your objectives. Try to establish a thorough plan so that everything goes smoothly.
Start:
The hardest aspect of the process is unquestionably getting off to a strong start. Once you get off to the right start, it's smooth sailing from there on out. The beginning that will keep the reader interested in your draft is the ideal one. An intriguing introduction can have a creative beginning with a dash of intrigue. Even giving the admissions committee a brief introduction to you and your life by outlining your objectives and aims in the beginning might be a captivating move.
Formulate: 
At this stage of writing the SOP, you are asked to support your interest in the program and the university at this formulation stage by providing examples from your own experience. In other words, you may give the university a good understanding of what makes you a good candidate for the program by providing them a glimpse into your life. The following topics might be covered while writing this part of the SOP format:
1. Educational Background: You should discuss your academic background and how it relates to the course you want to apply for. Include any relevant projects or internships you've completed to demonstrate your commitment to your objectives.
2. Why you decided to go with the chosen course: You can describe your fascination with the specific program in this section. In order to demonstrate how you heightened your interest in the program, you might also include any related subjects you studied or new skills and knowledge you acquired.
3. Previous Work Experiences (if any) and ECAs: Your chances of acceptance are undoubtedly improved by adding work experience, particularly if you're applying for graduate-level courses.
4. You can present further facets of your identity in this section of the SOP. You may have an advantage over other applicants if you can demonstrate other abilities through your substantial involvement in extracurricular activities and voluntary work, as Australian institutions place a strong emphasis on holistic learning.
5. Accomplishments: Highlighting your noteworthy academic and professional accomplishments will help you demonstrate your potential and credibility.
6. Why did you decide to go to Australia?: Outlining your preferences for Australia will enable colleges to gauge your respect for the nation and give them confidence that you would benefit greatly from this experience.
7. Reason for selecting a particular university: Customizing your SOP for a specific university is crucial. This necessitates thorough study about the college, the program you're applying to, its curriculum, instructors, facilities, and other opportunities.
Conclude: 
Giving a memorable ending in this final phase will assist you in leaving a lasting impression on the decision-makers. Use this chance to emphasize your goals, resolve, and motivation while eliminating any room for rejection. Edit and proofread the document one last time. Before you have a statement you are satisfied to refer to as your final draft, you might need to make a few revisions.    
Step by Step Process of Writing an SOP
Steps for writing an SOP for students who want to abroad is given below:
This is where you will introduce yourself, which is vital for any SOP. If you are a student applying for an undergraduate degree, you can talk about your interests and also provide some personal details that would allow the decision-makers to get to know you well. 
2. Academic Background or Previous Work Experiences
It's a good idea to start the statement of purpose with your academic and professional history. Based on your prior preferences for study and employment, the visa officer will be able to determine if the program you have chosen is appropriate for you.
3. Why have you chosen the particular course?
Include information about all courses you are intending to study in the SOP for Australia. Write about the syllabus, duration, etc. of the course.
Describe your reasoning for selecting these courses, their applicability to your past academic or professional experience, and your future plans.
Explain the explanation for the change in career path if the course you have chosen differs from your background.
Elaborate on what you would like to achieve during the completion of this degree. You should have a good idea about the career options available for the students who complete their studies in that particular major. In your SOP, mention the career options that you are inclined towards and how you plan on achieving it. 
Every individual has both long- and short-term objectives. These objectives would demonstrate to the visa officer that you have a direction for the future and would strengthen your case.
5. Why was a particular university chosen?
It is very important to explain your reasoning for selecting the specific program at the specific university. Your justifications must come across as sincere. You should thoroughly think things out before you speak, and then do so politely.
6. Why did you decide to study in Australia instead of Bangladesh?
This is where you elaborate your decision to study in Australia. Do remember to mention what you like about the education system in Australia and why you decided to study there. Describe the education system in Bangladesh and remember to highlight the differences. 
Mention any prior international travel, whether it was to Australia or another location, in the SOP. Include information about previously submitted visa applications as well as the justifications for approval or rejection.
You must identify the sponsor of your study. Most of the time, the student's father covers all of the costs that must be listed in the SOP. You may also describe your savings and other property information in addition to that. Tell them how much money is in your account if you are self-sponsoring.
9. Respect the Australian Visa Conditions
This is stated in the final paragraph, where you also tell the visa officer that you have read all of the conditions and that you intend to abide by them.
This should involve you giving a short summary of what you've written in a few sentences. Thank the university for giving you the opportunity to write an SOP and ensure the visa offices that rules will be abided by.

Do remember to mention what you'll gain from having an education from an Australian institution. 
Best SOP Samples for Australia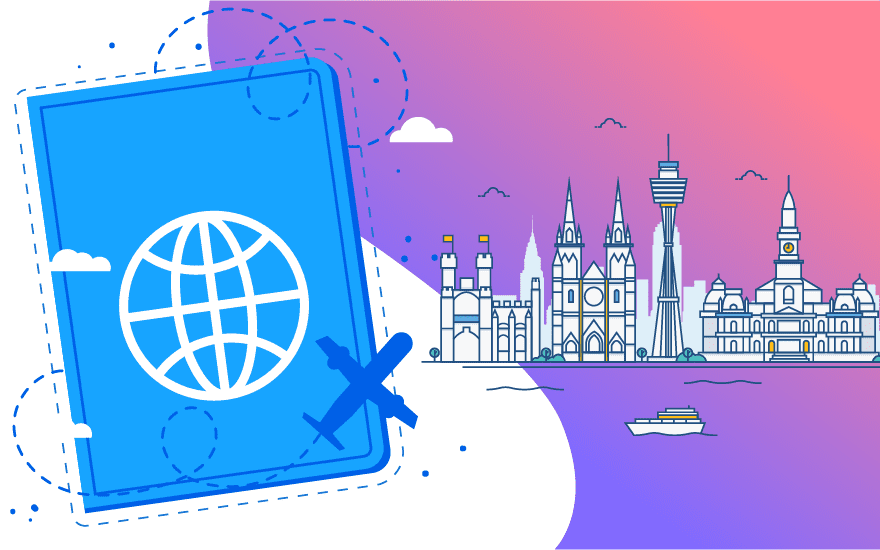 If you are applying for a degree in an Australian university, these are the samples that you can take a look at to make yours more compelling. 
Sample SOP for Bachelor in Nursing
Nursing is a profession that never stops teaching you new things and has significantly improved people's lives. Within the healthcare industry, the nursing profession focuses on providing care to individuals, families, and communities so they can maintain or regain their ideal levels of health and quality of life. The way that nurses approach patient care, as well as their training and area of practice, can set them apart from other healthcare professionals. Personally, I think it's a very rigorous vocation that can be both very difficult and incredibly rewarding.
My name is (Full Name), and I live at (Permanent Address). I'm the daughter of (Parent's Name). To pursue my Higher Education Bachelor of Science (Nursing) program at ________, Australia, I'm drafting this statement of purpose.
According to my academic credentials, I graduated from high school in 2016 with a grade point average from the school's name of . After that, I finished with grades of ____ in both my O'levels and A Levels. I began taking IELTS lessons which helped me to get a score of 7.5. 
It was difficult to decide where I would go to school to finish my further education. I performed a ton of research on popular study abroad locations and discovered a ton of reasons why I should continue my education in Australia.
First off, Australian colleges and universities are among the greatest in the world. Australia is home to 8 of the top 100 universities in the world. Similarly, 5 of the top 30 cities in the globe are located in Australia. International students have access to more than 25,000 courses at more than 1,000 universities, colleges, schools, and training facilities that provide English courses. Australia is currently the third most sought-after study abroad location in the English-speaking world, so it makes sense. To ensure a high standard of instruction, the Australian government controls the educational system.
Australia has one of the greatest standards of living in the world. Australia has a much lower crime rate than the US, UK, and Canada, and its living and educational costs are also much cheaper. Students must take time-consuming examinations like the SAT or ACT in order to study in the USA. The value of currency is extremely high in the UK. For international students, using Australian dollars is significantly more cost-effective. The fact that the USA and UK have greater fees than Australia and no tuition protection scheme makes us feel uneasy. 
The more I looked into it, the more I learned that Institution Name is a Registered Training Organization (RTO) that has been setting the standard for community services, health care, and nursing training since 1999. Name of the Institution is committed to provide students training and assessment services of the highest caliber. The health industry offers a variety of courses through Institution Name. I desire to get a diploma in nursing at institution Name because it offers instruction utilizing cutting-edge tools and technology. With some of the top public and private hospitals and healthcare organizations, Institution Name has placement agreements.
I will make the most of the chance of the two years PSW to get practical experiences after completing the Bachelor of Nursing and becoming a registered nurse. Setting up a career in my native country will be very beneficial to me. After that, I'll go back to my native country and apply everything I've learned about education, training, and experience to help improve people's health and serve my country. I would be able to show other young guys that there are alternative medical professions for men outside medicine, such as nursing.
Since my nation is developing, there are numerous prospects in the health sector. They offer highly competitive salaries to skilled nurses.
I therefore declare that the information above, which has been provided in support of my student visa application, will help me show the Department of Immigration and Border Protection (DIBP) and the Australian High Commission that I will honestly abide by all the requirements of visa subclass 500. I vouch for the fact that I will devote myself wholeheartedly to finishing my course by the deadline.
In the current era of globalization and technology, managing a business takes specialized expertise and utter dedication on the side of the person wishing to do so. To be a good manager or businessperson, one must arm themselves with the worldwide rules, working methods, cultural differences, business ethics, and negotiation abilities, to name just a few.
I am (name), a resident of (father's & mother's names), and I am the son/daughter of (city, state). I am the only kid of my business-owning father and single mother. I was always drawn to running businesses because I was born into a family of entrepreneurs, but I wanted to do it better and bigger than my family. This was in my head as I began to get ready for work.
I majored in commerce in high school and was accepted to the bachelor of business management program. My high school GPA was 96%, my secondary GPA was 97.5%, and my bachelor's CGPA was around 3.7. I have a strong academic record. I play basketball for my college team, and my ability to speak well and spontaneously has helped me win several declamations and debates.
I learned a lot about business and management trends that tiny family-run enterprises are unaware of from a variety of industrial visits and initiatives. The laws and trading practices of other countries provided a valuable viewpoint on how ethically one might operate profitable firms. I had the chance to speak with a representative from an Australian institution during one of the foreign seminars, who informed me of the educational system, MBA curriculum, and method of delivery for the program. I was so affected by this that I chose to pursue my MBA at (name) institution in Australia.
My project on the marketing management of textiles during my internship with ABC chartered accountants gave me first-hand experience as well as some useful knowledge that will help me when I start my MBA program overseas. These experiences gave me a great sense of responsibility, helped me learn how to manage my time well, and showed me how to perform well under pressure, which is one of the most crucial skills needed in today's management environment.
I believe that I am qualified to pursue advanced study in management and business at the international level since I possess the necessary talent and skills in addition to a basic understanding of the core curriculum. Studying in Australia would not only enable me to realize my goals but will also provide me with the practical skills and expertise I need to operate a business successfully.
I therefore declare that the information above, which has been provided in support of my student visa application, will help me show the Department of Immigration and Border Protection (DIBP) and the Australian High Commission that I will honestly abide by all the requirements of visa subclass 500. I vouch for the fact that I will devote myself wholeheartedly to finishing my course by the deadline.
Sample SOP for Project Management Course
The level of competition has significantly risen over the past few years across a wide range of corporate sectors and industries. It might be difficult to keep up with rapidly changing market trends. Technology's ongoing improvements have also significantly influenced the current quick changes in company practices and goals. I want to enroll in your prestigious institution's MBA or MS program in order to carve out a niche for myself in project management and to gain information and skills from around the world. 
I have always been future-oriented and dedicated to my academic responsibilities, both in college and in high school. I pursued (name of course) in Mechanical Engineering from (name of institution) and as a result, I naturally gravitated into the engineering and construction industries. I was very excited to learn more about how to apply the course material in real-world situations.
I entered the workforce after receiving my degree, taking a job as a Junior Engineer (only for illustration purposes) at (company name). I moved to (business name) as a Project Manager/Planning Engineer after accumulating more than a year of professional experience. In creating master plans, working with managers and engineers, assessing resources, creating reports, tracking progress, and maintaining papers, I have so far proven my productivity and effectiveness.
I selected (name of institution) based on ratings and recommendations from several student discussion boards, in addition to the industry-focused specializations and courses offered across a wide range of subjects. I was particularly drawn to the program's curriculum, which combines theoretical and practical knowledge while also assisting students in the development of pertinent skills and aptitudes, as well as the program's first-rate facilities, illustrious staff, and welcoming campus environment for students. Various topics, including project management, presentation, definition, scheduling, planning, estimation, risk estimates, schedule monitoring, budget management, and more are covered in the learning modules.
After finishing the course, I'll return to my home country and look for professional possibilities at prestigious organizations where I can put my knowledge, insights, and abilities to use. My ability to take on increasingly difficult and significant responsibilities in the project management industry will be aided by the suggested program. With the international degree, I will be able to work more effectively with clients from around the world and discover greater chances and positions in both my job and finances. All of these factors drive me to work hard to enroll in this program at your prestigious university and expand my career.
Sample SOP for Hotel Management Course
My name is (Full Name), and I live at (Permanent Address). I'm the daughter of (Parent's Name). To pursue my Higher Education in this course on Hotel Management at ________, Australia, I'm drafting this statement of purpose.
I pursued graduation from the (name of the school) with (percentage) marks after completing my secondary education, but it was college where I first developed an interest in hospitality.
I was able to learn more about hospitality operations and functions during my training and internship, including customer service, ala carte and buffet events, customer service, bar, kitchen, and bakery, and even catering services for different occasions. I had the good fortune to take part in marketing initiatives and research for leasing space as well as planning events and themed parties at hotels. Due to my expertise in applying cleanliness and safety requirements, I was also selected to provide food for several foreign delegations during my practical training.
My motivation to earn a degree in hospitality management goes beyond just wanting to have a nice job. My aim is to launch a high-end hotel company that can provide affordable, homelike comfort while traveling.
I made sure I met every requirement for eligibility before passing the IELTS with 7.0 bands and a minimum of 6.5 in each module. My academic record meets the requirements set forth for admission to the institutions, and my parents are also ready to contribute to the costs of my studying abroad. 
I hope that I will be able to adequately address the prerequisites for enrollment in the (course name), which integrates leadership management training into its curriculum. I am enclosing all necessary academic transcripts, as well as records of my professional and training successes, that would qualify me for admission to the institution.
Sample SOP for Public Health
My name is (Full Name), and I live at (Permanent Address). I'm the daughter of (Parent's Name). To pursue my Higher Education in this course on Public Health at ________, Australia, I'm drafting this statement of purpose.
I pursued graduation from the (name of the school) with (percentage) marks after completing my secondary education, but it was college where I first developed an interest in hospitality.
In my final year of school, I volunteered at a neighborhood clinic, which is when I first developed an interest in healthcare. My decision to apply for a bachelor's degree in health care in college was motivated by the commitment of the healthcare professionals and their influence on the lives of the patients. I had the good fortune to get accepted into one of ______'s best medical schools, from which I earned a first-class honors degree in health sciences. In college, I learned about the top-notch medical facilities that Australia has to offer and the cutting edge medical technology used to treat patients. I was inspired by this to apply for master's programs in Australia.
I entered the health care undergraduate program with a straightforward goal in mind: I wanted to serve people and improve their lives. I did not understand how broadly relevant a job in health care is until I began the program. I might have pursued a career in social work, public health, policy, and so many other fields. I learned the fundamentals of illness prevention, treatment, and patient rehabilitation during my undergraduate studies. I also took a course in healthcare management and administration during my final year of college. I finished a six-month internship program at a medical facility affiliated with the_______ after graduating from college. I focused on providing for orphaned children who were HIV positive during my internship.
Despite how challenging it was to choose a specialty from the several possibilities I had, I ultimately decided to work in the field of public health. I want to become an expert in policymaking and contribute significantly to society. I want to be able to create innovative assessments of intricate health care delivery system challenges. I am confident that this curriculum will assist me in creating, implementing, and expanding public health policies that are specific to each event and circumstance.
In the long run, I hope to return to my home nation with a lot of knowledge and abilities, establish my own medical facility there, and provide underlying medical conditions for economically disadvantaged children. I know that in order to fulfill my dream, I must amass outstanding knowledge in the field of health care, which is why I am so eager to enroll in this highly sought-after school.
Writing a SOP is simple and there is no right formula for it as each SOP varies between candidates. However, don't forget to read through a few additional pointers to assist you make an impressive statement before you sit down to write it.
1. Eliminate plagiarism.
2. Remember the word limit
3. Write with a formal tone of voice. Avoid using slang and acronyms.
4. Any difficulties or setbacks should be mentioned in your statement, along with how you overcame them or what you learned from the experience.
5. Don't wait until the last minute to write the SOP. Plan well in advance of the submission deadline so that you can produce a superior application.