Renewable energy is rapidly becoming the cornerstone of sustainable development worldwide, and Australia is at the forefront of this revolution. With its abundant natural resources, cutting-edge research facilities, and renowned educational institutions, Australia offers a prime destination for international students aspiring to study renewable energy. In this blog post, we will explore why studying renewable energy in Australia is a wise choice and provide valuable information about universities, costs, online programs, admission requirements, scholarships, job opportunities, post-study work visas, and more.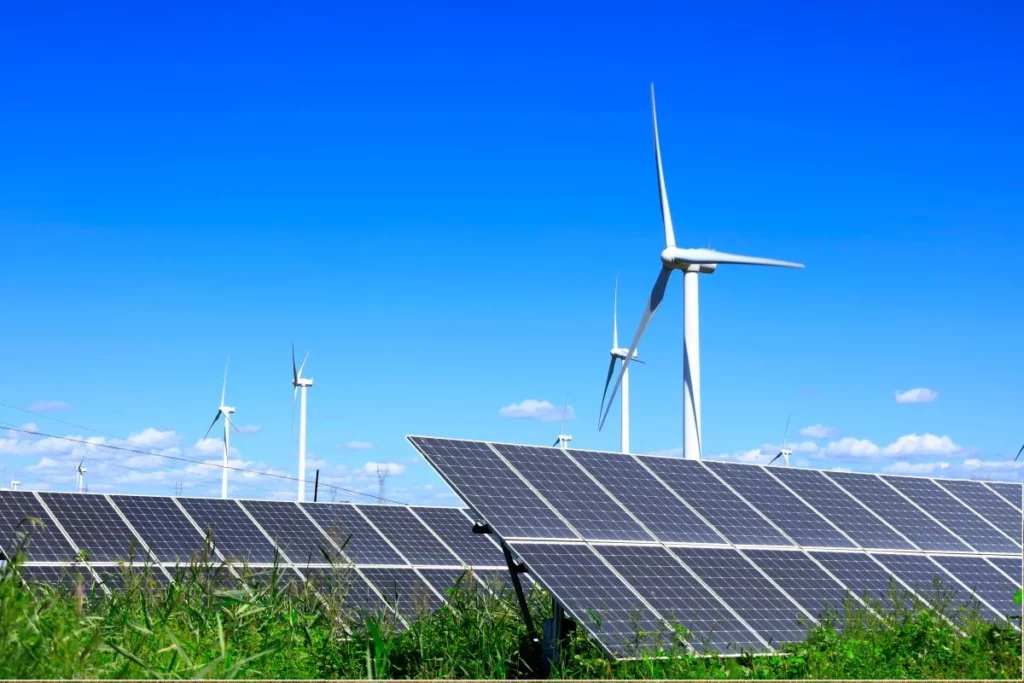 Why Study Renewable Energy in Australia?
Australia is known for its commitment to renewable energy and its ambitious clean energy targets. By studying renewable energy in Australia, international students can:
Access World-Class Education: Australian universities consistently rank among the top institutions globally, offering comprehensive programs and research opportunities in renewable energy.

Gain Hands-On Experience: With its diverse geography and favorable climate, Australia provides unique opportunities for practical training and fieldwork in various renewable energy sectors.

Contribute to Global Sustainability: Australia's focus on renewable energy creates an environment where students can actively participate in cutting-edge research and innovation to tackle the world's energy challenges.
Top Universities for Renewable Energy in Australia (and Costs)
These are top universities in Australia for studying renewable energy: 
1.University of New South Wales (UNSW):
UNSW is renowned for its strong focus on renewable energy research and offers a wide range of programs in this field. The university's School of Photovoltaic and Renewable Energy Engineering is globally recognized for its expertise. Tuition fees for renewable energy programs at UNSW range from approximately AUD 32,000 to AUD 40,000 per year.
2. University of Melbourne:
The University of Melbourne provides excellent opportunities for studying renewable energy through its Faculty of Engineering and IT. The university offers programs that cover various aspects of renewable energy technologies and sustainable practices. Tuition fees for renewable energy programs at the University of Melbourne range from approximately AUD 30,000 to AUD 40,000 per year.
3. Australian National University (ANU):
ANU's College of Engineering and Computer Science offers a range of programs related to renewable energy, including sustainable energy systems, photovoltaic engineering, and energy efficiency. ANU has strong research collaborations with industry and government organizations. Tuition fees for renewable energy programs at ANU range from approximately AUD 30,000 to AUD 40,000 per year.
4. Monash University: 
Monash University's Department of Mechanical and Aerospace Engineering provides comprehensive programs in renewable energy, focusing on areas such as wind energy, solar energy, and biofuels. Monash is known for its state-of-the-art research facilities and industry connections. Tuition fees for renewable energy programs at Monash University range from approximately AUD 28,000 to AUD 35,000 per year.
5. University of Queensland: 
The University of Queensland offers a range of programs in renewable energy, including degrees in sustainable energy, photovoltaic and solar energy engineering, and energy studies. The university's research centers and institutes actively contribute to advancements in renewable energy technologies. Tuition fees for renewable energy programs at the University of Queensland range from approximately AUD 32,000 to AUD 38,000 per year.
Please note that tuition fees mentioned are approximate and can vary based on factors such as the specific program, level of study, and international student status. It is recommended to visit the official websites of the universities for the most up-to-date and accurate information on tuition fees and program offerings. Additionally, scholarships and financial aid opportunities are available to help alleviate the cost of studying renewable energy in Australia.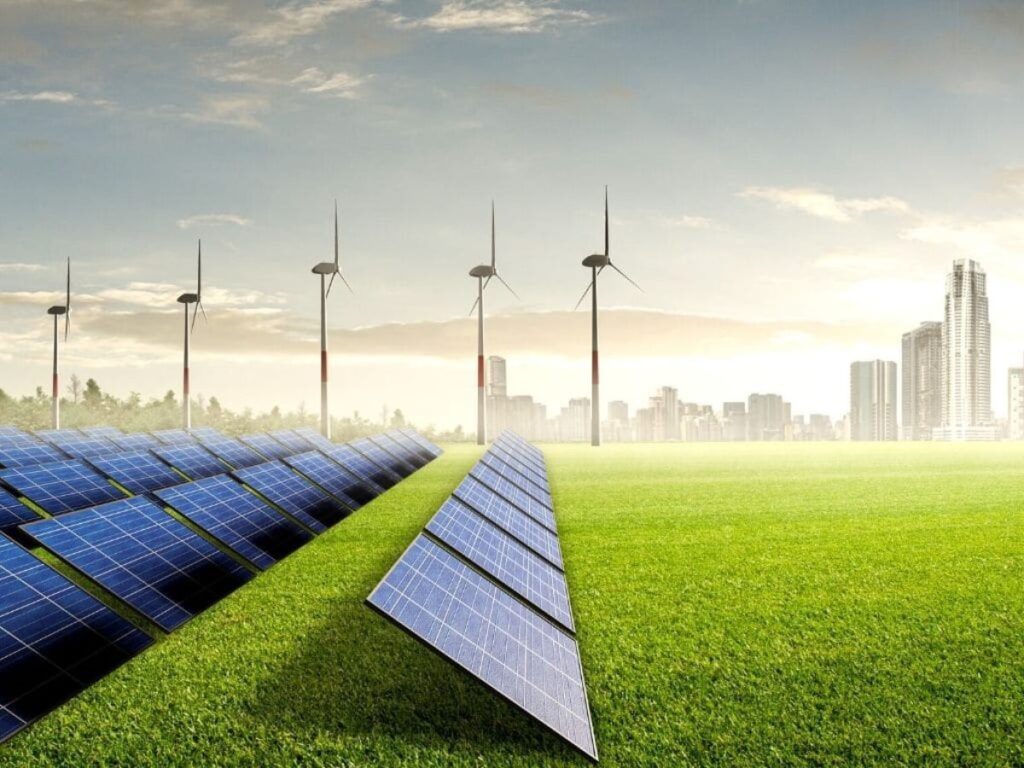 Online Renewable Energy Programs in Australia
Several Australian universities offer online programs in renewable energy, providing international students with the flexibility to study remotely. Here are some universities that offer online renewable energy programs:
University of New South Wales (UNSW): Online programs covering solar energy, wind energy, and energy policy. Access to virtual labs and networking opportunities.

University of South Australia: Online programs in renewable energy engineering and renewable energy technologies. Topics include solar photovoltaics, wind power, and sustainable building design.

University of Tasmania: Online Master of Renewable Energy and Power Systems program. Covers renewable energy technologies, grid integration, and energy management.

Curtin University: Online Graduate Certificate in Renewable Energy and Grid Integration program. Focuses on integrating renewable energy sources into existing power systems.

University of Southern Queensland: Online programs in renewable energy engineering and sustainable energy. Covers solar power, wind energy, bioenergy, and energy efficiency.
Each university's online platform provides access to course materials, interactive modules, and virtual labs. It's important to check specific requirements and course availability before enrolling in an online program.
While specific admission requirements vary across universities and programs, prospective students generally need to fulfill the following criteria:
Academic Qualifications: A bachelor's degree or equivalent in a relevant field.

English Language Proficiency: A demonstrated level of English language proficiency through tests like IELTS or TOEFL.

Statement of Purpose: A well-written statement outlining the student's motivation, goals, and interest in renewable energy.

Letters of Recommendation: Typically, two to three letters of recommendation from academic or professional references.

Resume/CV: A comprehensive overview of the student's academic and professional background.
Studying Renewable Energy Without Work Experience
Many renewable energy programs in Australia do not require prior work experience. Universities recognize the importance of welcoming fresh talent and provide opportunities for students to gain practical experience during their studies.
Renewable Energy Scholarships
To support international students pursuing renewable energy studies, various scholarships are available in Australia. These scholarships can help alleviate the financial burden and make education more accessible. Some prominent scholarships include:
Australia Awards Scholarships

Endeavour Scholarships and Fellowships

Research Training Program (RTP) Scholarships

University-specific scholarships (e.g., Monash International Merit Scholarship)
The admission process typically involves the following steps:
Research and Shortlisting: Explore different universities and programs, considering factors such as curriculum, faculty, and research opportunities.

Application Submission: Complete the online application form and provide supporting documents, including academic transcripts, English language test scores, and recommendation letters.

Application Review: The university evaluates the application based on academic achievements, English language proficiency, statement of purpose, and other relevant factors.

Offer Acceptance: If accepted, students receive an offer letter outlining the terms and conditions of their admission.

Visa Application: After accepting the offer, international students must apply for a student visa to study in Australia. This process involves submitting the necessary documents, including the Confirmation of Enrollment (CoE) from the university, proof of financial capacity, health insurance, and meeting health and character requirements.
Job Opportunities & Salaries
Australia offers a vibrant job market for renewable energy graduates. As the country continues to invest in clean energy projects, there is a growing demand for skilled professionals in various sectors, including solar power, wind energy, hydroelectricity, and energy efficiency. Some popular job roles in renewable energy include renewable energy engineer, sustainability consultant, energy analyst, and project manager. 
Salaries in the renewable energy field are competitive, with entry-level positions ranging from AUD 60,000 to AUD 80,000 per year, depending on qualifications and experience.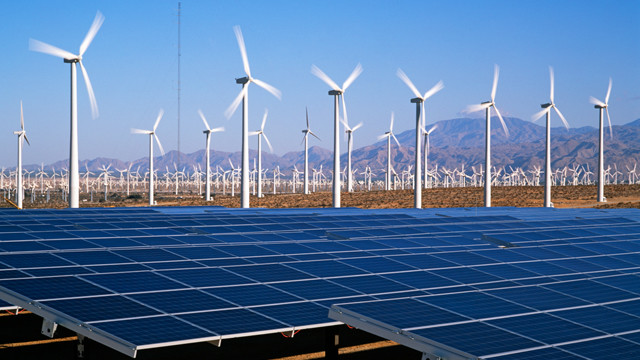 Renewable Energy Post-Study Work Visa
International students who complete their renewable energy studies in Australia may be eligible for the Post-Study Work Visa (PSWV). The PSWV allows graduates to work full-time in Australia for a specified period, ranging from two to four years, depending on the level of qualification obtained. 
This visa provides an excellent opportunity for graduates to gain valuable work experience, contribute to the renewable energy industry, and potentially secure long-term employment or pursue permanent residency in Australia.
PR Opportunities in Australia after studying Renewable Energy
Australia offers various pathways for international students to obtain Permanent Residency (PR) after completing their studies. The General Skilled Migration (GSM) program, employer-sponsored visas, and state nomination programs are some avenues that can lead to PR. Graduates with qualifications and work experience in renewable energy may be eligible for skilled migration visas, as the industry's demand aligns with Australia's skill shortage list.
Renewable Energy in Australia vs. Renewable Energy in Canada
While both Australia and Canada are committed to renewable energy, there are some notable differences between the two countries. Australia has a vast solar resource potential, making solar power a dominant renewable energy source. 
On the other hand, Canada's extensive landmass and diverse geography offer significant potential for hydroelectric power generation. Both countries offer excellent educational opportunities in renewable energy, but the choice between them depends on individual preferences, career goals, and regional interests.
Studying renewable energy in Australia offers international students a unique opportunity to be part of a thriving industry focused on sustainability and clean energy. With its world-class universities, scholarships, and abundant job prospects, Australia provides an ideal environment for aspiring renewable energy professionals. By choosing Australia as your study destination, you can gain the knowledge, skills, and experience needed to make a meaningful impact in shaping a greener future.