Pursuing a Master of Laws (LLM) in the United States is a popular choice for law graduates and legal professionals seeking to advance their careers and deepen their understanding of various legal fields. The USA offers a wide range of prestigious law schools that provide comprehensive LLM programs tailored to international students. These programs often allow students to specialize in specific areas of law, gain exposure to the US legal system, and enhance their legal skills through rigorous coursework and practical experiences.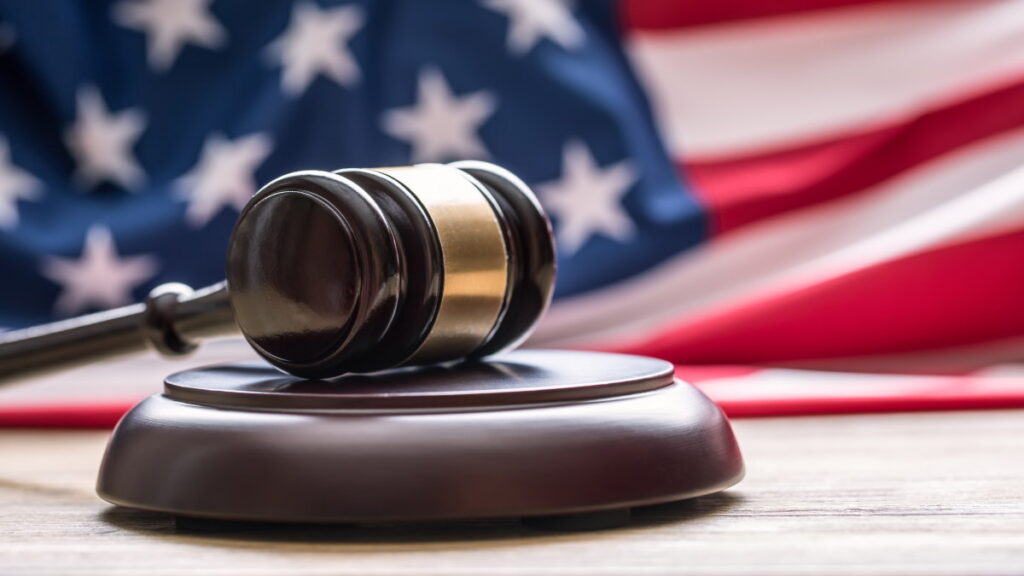 Top Colleges for LLM in the USA:
Here is a list of some of the top law schools in the USA offering LLM programs. Please note that tuition fees, program duration, and living costs can vary significantly, so it's recommended to visit the official websites for accurate and up-to-date information.

| | | | | |
| --- | --- | --- | --- | --- |
| University/College | Tuition Fee (Approx.) | Duration | Campus Location | Appx Living Cost |
| | $65,875 per year | 1 year | Cambridge, MA | $18,000 – $23,000 per year |
| | $66,650 per year | 1 year | New Haven, CT | $15,000 – $20,000 per year |
| | $58,236 per year | 1 year | Stanford, CA | $18,000 – $25,000 per year |
| | $72,704 per year | 1 year | New York, NY | $20,000 – $30,000 per year |
| | $67,248 per year | 1 year | Chicago, IL | $15,000 – $25,000 per year |
| | $66,422 per year | 1 year | New York, NY | $20,000 – $30,000 per year |
| | $48,703 per year | 1 year | Berkeley, CA | $15,000 – $25,000 per year |
| | $62,244 per year | 1 year | Washington, D.C. | $20,000 – $30,000 per year |
| | $59,796 per year | 1 year | Ann Arbor, MI | $15,000 – $25,000 per year |
| | $67,718 per year | 1 year | Philadelphia, PA | $18,000 – $28,000 per year |
Please note that tuition fees and living costs are approximate and can vary based on factors such as location, lifestyle, and individual circumstances. It's recommended to visit the official websites of the respective law schools for the most accurate and up-to-date information regarding admissions, tuition, and living expenses.
Eligibility Requirements for LLM in the USA
Eligibility criteria for LLM programs in the USA can vary between different law schools, but there are some common requirements that applicants should generally meet:

Prior Legal Education: Applicants are usually required to have completed a first degree in law (LLB or equivalent) from a recognized institution. Some schools might also consider applicants with extensive legal work experience.

Language Proficiency: Since most instruction is conducted in English, international applicants whose native language is not English are often required to submit English language proficiency scores, such as TOEFL or IELTS.

Transcripts and Recommendations: Applicants are typically required to submit official transcripts from their previous institutions and letters of recommendation from academic or professional sources.

Personal Statement: A well-written personal statement outlining your reasons for pursuing an LLM, your academic and professional goals, and how the program aligns with your aspirations.

Resume/CV: A detailed resume or curriculum vitae showcasing your educational background, work experience, and any other relevant achievements.

Application Form: Complete the application form provided by the law school, which may include essays or short-answer questions.
It's essential to check the specific requirements of each law school you're applying to, as they might have additional criteria or specific documents they request.
LLM Fees and Cost of Living
LLM tuition fees and the cost of living can vary significantly based on factors such as the law school's location, program duration, and personal spending habits. As of my last update in September 2021, the approximate tuition fees for LLM programs in top US law schools range from $40,000 to $80,000 per year.
Additionally, the cost of living, including accommodation, transportation, food, and other expenses, can vary based on the city where the law school is located. Generally, cities like New York, San Francisco, and Washington, D.C. tend to have higher living costs compared to other cities.

Scholarships and Funding Options
Many law schools offer scholarships, grants, and financial aid to help offset the cost of an LLM program. These funding opportunities can be merit-based, need-based, or a combination of both. It's important to research and inquire about available scholarships and funding options from the law schools you're interested in. Some schools also offer graduate assistantships, which might involve research or teaching responsibilities in exchange for tuition waivers or stipends.

Additionally, there are external scholarship opportunities, private foundations, and government-sponsored programs that international students can explore for financial assistance. Some organizations that offer scholarships for LLM students include the Fulbright Program, the Joint Japan/World Bank Graduate Scholarship Program, and various cultural exchange programs.
Remember to carefully review the eligibility criteria, application deadlines, and application processes for scholarships and funding options. Early research and planning can greatly help you secure financial support for your LLM studies in the USA. Learn more about studying in the USA here.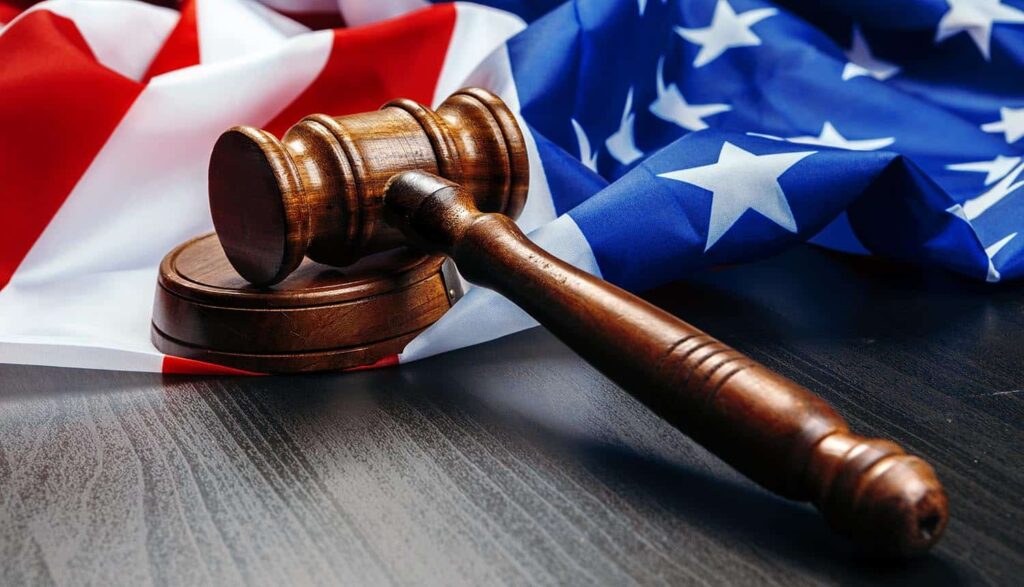 Application Process and Deadlines
The application process for LLM programs in the USA typically involves several steps:

Research and Select Schools: Research law schools offering LLM programs that align with your academic and career goals. Take note of their application requirements, deadlines, and any specific materials they require.

Prepare Application Materials: Gather all necessary documents, including transcripts, letters of recommendation, a personal statement, a resume/CV, and English language proficiency scores (if required).

Online Application: Most schools have an online application portal where you can create an account and submit your application materials. Fill out the application form and upload your documents as required.

Application Fee: Pay the application fee, which varies from school to school. Some schools might offer fee waivers based on need or other criteria.

English Language Proficiency: If English is not your native language, you may need to submit TOEFL or IELTS scores as proof of your English language proficiency.

Transcripts: Submit official transcripts from all previous educational institutions you've attended. Some schools might require international transcripts to be evaluated by a credential evaluation agency.

Letters of Recommendation: Request letters of recommendation from professors, employers, or other individuals who can speak to your academic and professional qualifications.

Personal Statement: Write a well-crafted personal statement outlining your motivations, goals, and how the LLM program aligns with your aspirations.

Interviews: Some schools may require interviews as part of the application process. Prepare for these interviews if they are requested.

Submit Application: Review your application to ensure all required materials are included. Submit your application before the deadline.
Specializations and Concentrations
LLM programs in the USA often offer a range of specializations and concentrations that allow students to focus on specific areas of law. Some common specializations include:

International Law

Tax Law

Intellectual Property Law

Environmental Law

Human Rights Law

Corporate Law

Health Law

Criminal Law
These specializations provide in-depth knowledge and skills in a particular legal field, making graduates more competitive and qualified for relevant legal roles.
Career Opportunities with an LLM Degree:
An LLM degree from a reputable law school in the USA can open up various career opportunities for international students:

Law Firms: Many LLM graduates choose to work in law firms, either in the USA or in their home countries, focusing on their specialized area of law.

In-House Counsel: Corporations often hire LLM graduates to serve as in-house counsel, advising on legal matters related to their specific industry.

Government Agencies: LLM graduates can work for government agencies, both domestically and internationally, dealing with legal matters and policy implementation.

International Organizations: Graduates can pursue careers with international organizations like the United Nations, World Bank, and other NGOs, working on global legal issues.

Academia and Research: Some LLM graduates opt for careers in academia, teaching and conducting research at universities or research institutions.

Judicial Clerkships: LLM graduates may apply for judicial clerkships to gain insight into the legal system and enhance their career prospects.

Alternative Legal Careers: LLM degrees can also lead to careers in fields such as compliance, consulting, and arbitration.
It's important to note that career opportunities can vary based on factors such as specialization, geographic location, personal interests, and networking efforts.
How can Executive Study Abroad help you?
We can simplify the LLM application process for students aiming to study in the USA. By offering expert guidance, we help students select suitable programs, prepare application documents, meet deadlines, and navigate visa procedures, enhancing their chances of successful admission to their desired law schools.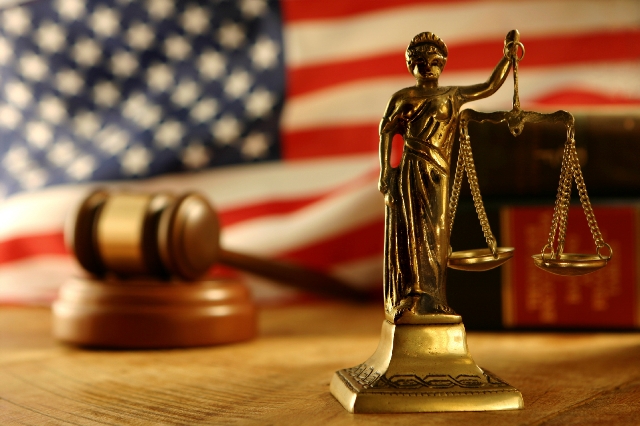 Yes, many students apply to multiple programs to increase their chances of acceptance. Just ensure you meet all deadlines and tailor your applications accordingly.
While work experience can be beneficial, it's not always a strict requirement. Focus on meeting the specific criteria of your chosen programs.
International students on an F-1 visa can usually work on-campus for up to 20 hours per week during the academic year and full-time during breaks.
Many law schools offer scholarships based on merit or need. Additionally, external funding sources can provide financial assistance.
The LLM itself doesn't typically lead to bar eligibility in the USA. If you plan to practice law in the US, research the bar admission requirements of the state you're interested in.
Pursuing an LLM in the USA can be a transformative experience, providing specialized legal education and expanding career horizons. By understanding the application process, costs, funding options, and potential career paths, you can make informed decisions and embark on a rewarding academic journey. Remember to thoroughly research individual law schools and consult with experts to ensure a successful and fulfilling LLM experience.