Canada has emerged as a global education hub, offering a diverse range of programs, a welcoming environment, and world-class institutions that attract students from all corners of the world. The Canadian higher education system is known for its quality education, cutting-edge research opportunities, and commitment to fostering a multicultural atmosphere. In this guide, we'll delve into the intricate details of pursuing higher education in Canada as an international student, starting with the crucial aspects of the admission process. You can learn about costs in Canada here. 
Admission Process for International Students
A. Entry Requirements and Eligibility Criteria
Each Canadian university sets its admission criteria, which may vary depending on the program and level of study. Typically, international students are required to hold a recognized secondary or post-secondary qualification equivalent to Canadian standards. This might involve submitting your academic transcripts and certificates for evaluation.
Additionally, some programs might have specific prerequisites, such as prerequisite courses or a certain GPA. Research thoroughly and ensure you meet the academic standards before applying.

B. Application Procedures and Deadlines
The application process for Canadian universities generally involves these steps:
Selecting Universities: Research and shortlist universities based on your chosen field of study, location preferences, and other factors.

Online Application: Most universities have an online application portal where you'll create an account, provide your personal and academic information, and upload required documents.

Application Fee: Pay the application fee, which varies by institution. Some universities offer fee waivers or reduced fees for international students.

Document Submission: Gather all necessary documents, including academic transcripts, letters of recommendation, statement of purpose, and any other program-specific requirements. Make sure to meet the document submission deadlines.

English Language Proficiency: If English is not your first language, you'll likely need to prove your proficiency through tests like IELTS or TOEFL. Check the university's requirements for the minimum scores.

Transcript Evaluation: If your academic transcripts are in a language other than English or French, you may need to provide certified translations.
C. English Language Proficiency Requirements
Since most Canadian universities teach in English, proving your English language proficiency is crucial. Commonly accepted language tests include IELTS (International English Language Testing System) and TOEFL (Test of English as a Foreign Language). Different universities might have varying minimum score requirements, so ensure you meet the criteria set by your chosen institution.
D. Visa and Study Permit Process
Once you've received an acceptance letter from a Canadian university, the next step is obtaining a study permit and visa. The study permit is a document issued by the Canadian government that allows you to study in Canada. You can learn more here. 
To apply for a study permit, you will generally need:
A valid acceptance letter from a Designated Learning Institution (DLI) in Canada.

Proof of sufficient funds to cover tuition fees, living expenses, and return transportation.

A clean criminal record.

A medical exam (in some cases).

Passport and passport-sized photographs.
It's important to apply for your study permit well in advance to ensure you receive it before your program starts.
Top Canadian Universities for International Students
University 1: University of Toronto
Overview of the University:
The University of Toronto is renowned globally for its exceptional research output, diverse academic offerings, and vibrant campus life. With three campuses – St. George, Scarborough, and Mississauga – it caters to a wide array of academic interests.

Programs and Faculties Offered:
The university offers a comprehensive range of undergraduate, graduate, and professional programs across various disciplines. From engineering to humanities, business to health sciences, U of T provides numerous options for international students to pursue their academic passions.
         3.International Student Support Services:
The University of Toronto is committed to providing a welcoming environment for international students. The Centre for International Experience (CIE) offers support with immigration matters, orientation programs, cultural integration, and academic advising. International students can also access language support and workshops to enhance their academic skills.

Campus Facilities and Resources:
The campuses boast state-of-the-art facilities, including modern libraries, research centers, laboratories, and recreational spaces. Students can engage in extracurricular activities, join clubs, and attend cultural events to foster a holistic university experience.

Accommodation Options:
U of T offers various accommodation options, including on-campus residences and off-campus housing support. Living on campus provides a convenient way for international students to immerse themselves in the university community.
University 2: University of British Columbia
Overview of the University:
The University of British Columbia (UBC) stands out for its picturesque campuses and commitment to sustainability. It's a hub for groundbreaking research and innovative teaching methods.

Programs and Faculties Offered:
UBC offers a diverse range of programs, from arts and sciences to engineering and business. Its programs are designed to encourage critical thinking, research, and global engagement.
International Student Support Services:
UBC's International Student Development team provides a range of services, including pre-arrival information, immigration advising, and orientation programs. The university's Learning Commons offers academic support and resources to enhance international students' learning experience.
Campus Facilities and Resources:
The campuses feature cutting-edge facilities, including research labs, libraries, and recreation centers. UBC is committed to sustainability and provides students with opportunities to engage in eco-friendly initiatives.
Accommodation Options:
UBC offers on-campus housing options, each with its own unique community atmosphere. Living on campus allows international students to connect with peers and fully immerse themselves in the university environment.
University 3: McGill University
Overview of the University:
McGill University, located in Montreal, Quebec, is celebrated for its strong research programs and vibrant cultural scene. It offers a blend of English and French language environments.

Programs and Faculties Offered:
McGill provides a wide range of undergraduate and graduate programs spanning disciplines such as arts, sciences, engineering, and health. Its emphasis on research fosters an intellectually stimulating environment.
International Student Support Services:
McGill's International Student Services offer orientation programs, workshops, and advising to help international students navigate their academic and cultural transitions. The university also has a language support program to enhance communication skills.
Campus Facilities and Resources:
McGill's campuses feature modern facilities, research centers, and libraries. The university's diverse student organizations and clubs contribute to a vibrant student life experience.
Accommodation Options:
McGill provides various on-campus housing options, and Montreal offers a wide range of off-campus housing opportunities. The city's multicultural atmosphere enriches the overall student experience.
You can learn about the best courses in Canada here. 
Scholarships and Financial Aid for International Students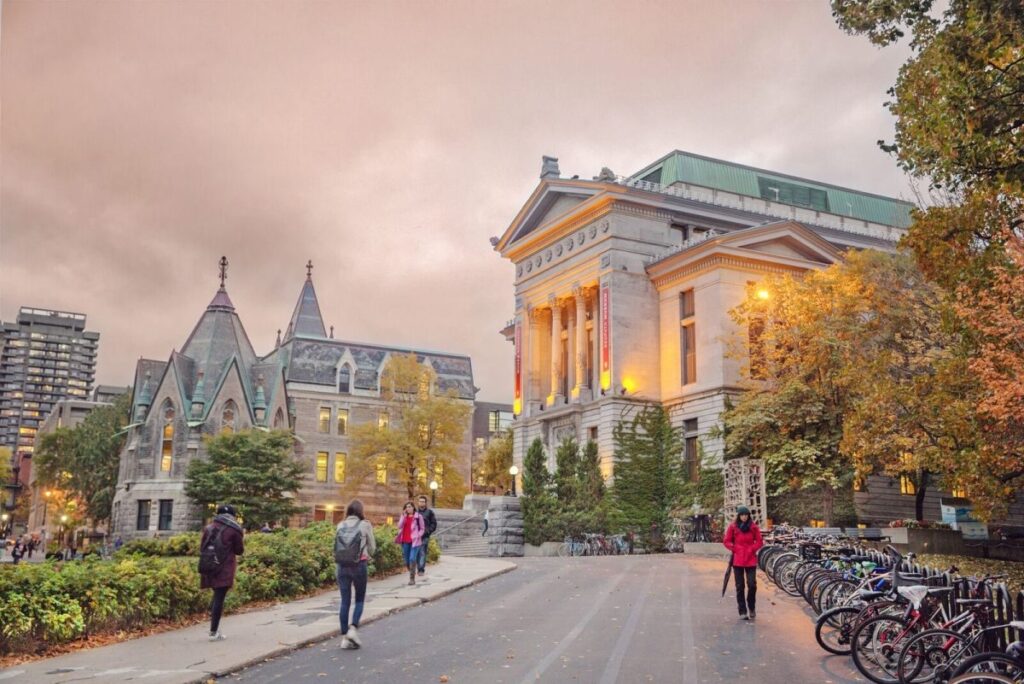 A. Government-Funded Scholarships:
Canada offers several government-funded scholarships to international students to help offset the cost of education. One of the prominent examples is the "Vanier Canada Graduate Scholarships," which provides financial support to doctoral students who demonstrate leadership skills and academic excellence. Another significant program is the "Canadian Commonwealth Scholarship Program," which supports students from Commonwealth countries.
For undergraduate students, the "Canadian Queen Elizabeth II Diamond Jubilee Scholarships" provide opportunities for cultural exchange and academic enrichment.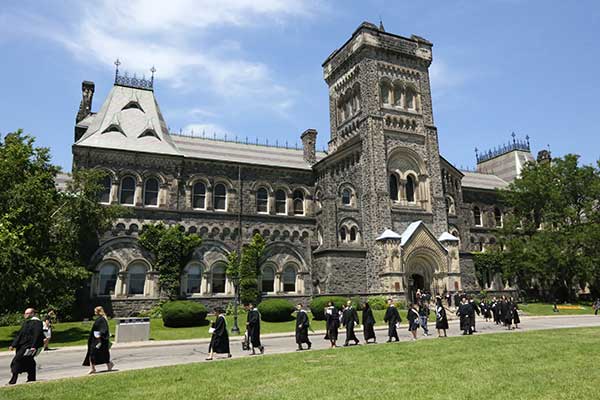 B. University-Specific Scholarships and Grants:
Many Canadian universities offer scholarships and grants specifically designed for international students. These awards can be merit-based, need-based, or related to a specific field of study. For instance, the University of Toronto's "International Scholar Award" and the "University of British Columbia International Leader of Tomorrow Award" are examples of merit-based scholarships.
Furthermore, various faculties and departments within universities may offer scholarships for exceptional students within their respective fields.
Canada is not only known for its quality education but also for its vibrant and inclusive student life. With a multicultural environment and diverse cities, international students have the opportunity to engage in numerous activities:

Cultural Experiences: Canada's cities host a range of cultural festivals, art exhibitions, and performances, providing students with opportunities to experience diverse cultures.

Outdoor Adventures: From skiing in the Rockies to hiking in national parks, Canada offers breathtaking natural landscapes perfect for outdoor enthusiasts.

Student Organizations: Canadian universities have a variety of clubs and organizations where students can pursue their hobbies, interests, and causes.

Part-Time Work: International students are allowed to work part-time during their studies, allowing them to gain valuable work experience and supplement their finances.

Cultural Diversity: The mix of cultures in Canada leads to a rich culinary scene, with international cuisine readily available.
Canada offers wonderful opportunities for studying MBA. You can learn more here.
Work and Immigration Opportunities after Graduation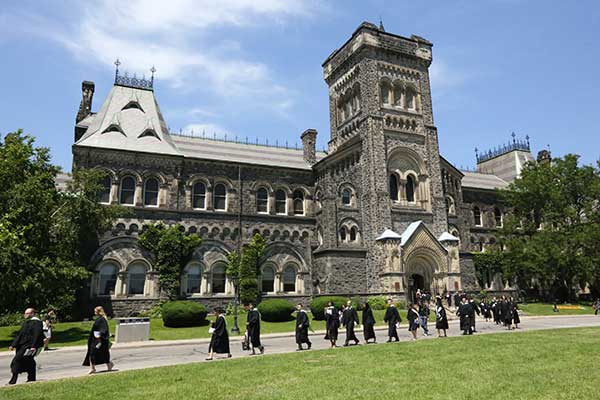 A. Post-Graduation Work Permits:
International students who complete a program of study in Canada that is at least 8 months in duration may be eligible for a post-graduation work permit (PGWP). This permit allows graduates to work in Canada for up to three years after completing their studies. The PGWP is an invaluable opportunity to gain Canadian work experience, which can be crucial for permanent residency applications.
B. Pathways to Permanent Residency:
Canada provides various pathways to permanent residency for international graduates, such as the Express Entry system, Provincial Nominee Program (PNP), and Canadian Experience Class (CEC). Having Canadian education and work experience can significantly boost an applicant's Comprehensive Ranking System (CRS) score for Express Entry.

These pathways offer international students a chance to build a life in Canada and contribute to the country's economy and culture.
In conclusion, pursuing higher education in Canada not only offers exceptional academic opportunities but also a rich cultural experience. Scholarships and financial aid programs help alleviate the financial burden, while post-graduation work permits and pathways to permanent residency make Canada an attractive destination for international students seeking a comprehensive education and a bright future. You can learn about work opportunities in Canada here. 
What are the benefits of studying in Canada?

Studying in Canada offers high-quality education, a diverse cultural experience, opportunities for post-graduation work, and pathways to permanent residency.
How do I apply for a study permit?

Once accepted by a Designated Learning Institution (DLI), apply for a study permit through the Immigration, Refugees, and Citizenship Canada (IRCC) website. Make sure to meet all requirements, including proof of acceptance and financial support.
What scholarships are available for international students?
Many universities offer scholarships based on merit, and the Canadian government also provides scholarships like the Vanier Canada Graduate Scholarships and the Canadian Commonwealth Scholarship Program.
How can Executive Study Abroad help you?
If you're considering studying in Canada, we are here to assist you seamlessly. We specialize in guiding international students through the entire process. We offer personalized consultations to grasp your goals, suggesting universities based on your strengths. Our experienced counselors help you with applications, document submissions, and provide vital guidance for visas and study permits.
Studying in Canada as an international student offers not only top-tier education but also a unique cultural experience and abundant opportunities for personal and professional growth. With government-funded scholarships, diverse university-specific awards, and post-graduation work options, pursuing education in Canada is an investment in your future.