Understanding the cost of living in Canada is essential for residents and prospective immigrants alike. Whether you're planning to settle permanently or study as an international student, having a clear picture of the expenses involved can help you make informed decisions and manage your finances effectively. In this comprehensive guide, we will delve into the common and uncommon factors that influence the cost of living in Canada, along with valuable budgeting and money-saving tips to thrive in this beautiful and diverse country.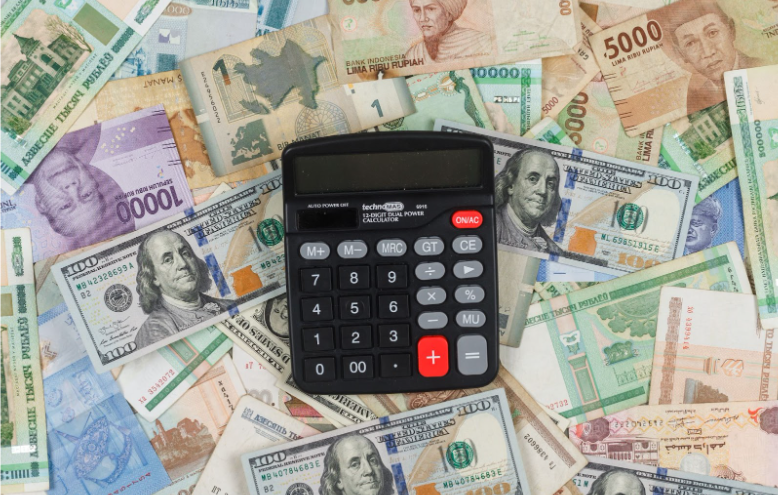 Factors Affecting Cost of Living in Canada
Housing:
Housing costs can vary significantly depending on the region. In major cities like Toronto and Vancouver, renting a one-bedroom apartment in the city center can cost approximately CAD 1,800 to CAD 2,500 per month. However, you can find more affordable options in smaller cities or suburban areas, with rents ranging from CAD 1,200 to CAD 1,800 per month.

Transportation:
Transportation expenses will vary based on your location and mode of travel. A monthly public transportation pass in cities like Toronto and Vancouver may cost around CAD 130 to CAD 150, while owning a car comes with additional expenses like fuel, insurance, and maintenance, amounting to approximately CAD 300 to CAD 400 per month.

Food and Groceries:
The cost of food and groceries can also fluctuate based on where you shop and your dietary preferences. On average, a single person can spend approximately CAD 300 to CAD 400 per month on groceries. Eating out at restaurants occasionally may add another CAD 15 to CAD 30 per meal.

Healthcare:
Canada's healthcare system provides essential medical services to residents at no direct cost. However, international students may need private health insurance, which can range from CAD 600 to CAD 1,000 per year, depending on the coverage and provider.

Utilities:
Utilities, including electricity, heating, water, and internet, will vary depending on the size of your accommodation and location. On average, a single person can expect to pay around CAD 150 to CAD 250 per month for these services.

Part-time Job Opportunities:
Part-time job opportunities are widely available in Canada, especially for students and immigrants. The minimum wage varies by province, ranging from approximately CAD 13 to CAD 16 per hour. Earnings from part-time work can help offset living expenses. You can learn more about working in Canada as a student here. 

Region-specific Costs:
Certain regions in Canada may have unique expenses. For example, living in northern regions with colder climates may lead to higher heating costs, while coastal areas might have higher housing prices due to their scenic locations.

Education:
International students should consider tuition fees when calculating the cost of living. Tuition for undergraduate programs can range from CAD 10,000 to CAD 25,000 per year, while graduate programs may cost between CAD 15,000 and CAD 35,000 annually. You can learn more about the Canadian Education Experience here. 

Recreational Activities:
Participating in recreational activities, such as gym memberships and hobbies, can add to your expenses. Budgeting for leisure activities can help strike a balance between enjoyment and financial responsibility.

Cultural Events and Entertainment:
Canada offers a rich cultural scene, with concerts, theater performances, and festivals. Budgeting for these events can enrich your experience while living in Canada.

Personal Preferences:
Individual spending habits, such as travel, shopping, and dining preferences, will vary from person to person. Being mindful of personal choices can help you manage your budget effectively.

Budgeting and Money-Saving Tips
Developing a well-structured budget is the foundation of financial management. Start by listing all your sources of income, whether it's from a part-time job, scholarship, or family support. 
Next, carefully itemize your monthly expenses, including rent, utilities, groceries, transportation, entertainment, and any other recurring costs. Various budgeting tools and apps are available to help you organize your finances effectively. One such option is "Mint," a popular app that helps track expenses, set budget goals, and provides insights into your spending patterns.
Tracking Your Expenses: Keeping a record of your daily expenses is essential to clearly understand your spending patterns. Whether it's through a notebook, spreadsheet, or expense-tracking app, make a habit of logging every purchase you make. Doing so lets you identify areas where you might be overspending and make necessary adjustments to stay within your budget.

Student Discounts: Being a student in Canada comes with numerous perks, and one of the most significant advantages is access to various student discounts. Many businesses, attractions, and transportation services offer discounted rates exclusively for students. Take advantage of these deals to save money on everyday expenses and leisure activities. You can get some helpful info

here

. 

Share Accommodation: Housing costs can be a significant portion of your monthly expenses, especially in high-cost cities. Consider sharing accommodation with roommates to split the rent and utility bills. Websites like Kijiji and Craigslist often have listings for shared accommodations. Additionally, there are online platforms that connect students looking for roommates, such as "Places4Students" and "Roomies.

Use Second-Hand and Thrift Stores: Purchasing second-hand items is an excellent way to save money while reducing your environmental impact. Thrift stores and online marketplaces like Facebook Marketplace

and

VarageSale

are great places to find budget-friendly clothing, furniture, and household goods.

Manage Utility Usage: Being mindful of your energy consumption can lead to substantial savings on utility bills. Simple practices like turning off lights and electronics when not in use, using energy-efficient appliances, and adjusting your thermostat can make a difference in your monthly expenses.

Use Apps for Discounts and Deals: Numerous apps and websites offer discounts and deals on everyday expenses, helping you stretch your dollars further. Apps like "Flipp" aggregate local flyers and coupons, while "Rakuten" offers cashback and discounts on online purchases.
You can visit here:
Practical Tips and Takeaways
Plan your housing wisely to balance location and affordability.

Explore public transportation options before considering owning a car.

Embrace cooking at home and be mindful of eating out expenses.

Utilize Canada's healthcare system and secure appropriate insurance as needed.

Be aware of the minimum wage and part-time job opportunities to supplement your income.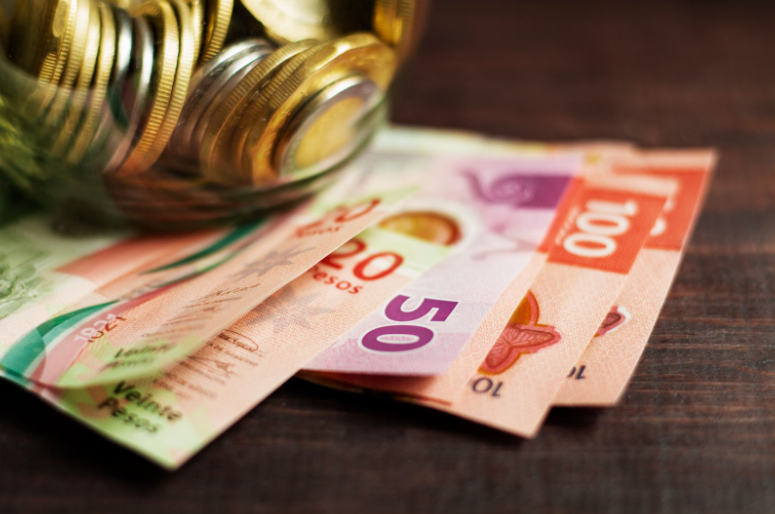 Canada offers an incredible lifestyle and abundant opportunities, but it's crucial to be financially prepared. By understanding and accounting for the various factors affecting the cost of living, and following our budgeting and money-saving tips, you can make the most of your experience in Canada without compromising your financial well-being.
Canada is a nation known for its warmth, diversity, and inclusivity. As you embark on your journey here, know that you have access to a supportive community and numerous resources to help you thrive. With smart financial planning and a positive outlook, you can fully enjoy all that Canada has to offer while building a prosperous and fulfilling life in this wonderful country.
How can we help you through the whole process?
As an agency specializing in sending students abroad, our mission is to support you every step of the way. From assisting with the application process to providing guidance on choosing the right program and institution, we are dedicated to making your journey to Canada as smooth and seamless as possible. Our team of experienced professionals will ensure you have all the necessary information, resources, and support to make informed decisions and embark on this exciting adventure with confidence.
What is the significance of understanding the cost of living in Canada?

Understanding the cost of living in Canada is essential for residents and prospective immigrants to plan their finances effectively. It allows individuals to make informed decisions about housing, transportation, education, and other expenses, ensuring a smooth transition to life in Canada.
Are there any region-specific costs to consider in Canada?

Yes, certain regions in Canada may have unique expenses due to factors like climate and geography. For example, living in northern regions with colder climates may result in higher heating costs, while coastal areas may have higher housing prices due to their scenic locations.
What are some money-saving tips for managing living expenses in Canada?

To save money on living expenses, consider creating a budget, tracking your expenses, and taking advantage of student discounts. Sharing accommodation with roommates, purchasing second-hand items, and being mindful of utility usage can also lead to significant savings.
Embracing the cost of living in Canada is a crucial aspect of your journey as a resident or international student. By understanding the various factors influencing expenses, creating a budget, and utilizing money-saving strategies, you can navigate the financial landscape with ease. Remember, you are not alone in this endeavor. Whether you're seeking opportunities for education or exploring new horizons, our agency is here to assist you at every turn. We look forward to helping you make the most of your experience in Canada and witnessing the growth and success that await you in this incredible country.