The process of credit transfer plays a crucial role for students looking to continue their education in a different institution or country. Whether you're considering credit transfer from Bangladesh to Canada, the USA, Malaysia, Australia, or Germany, understanding the intricacies of the process and considering various factors is essential.
In this blog post, we will explore the credit transfer process and considerations, highlighting key factors to keep in mind when transferring credits internationally. Additionally, we will touch upon specific considerations related to credit transfer at renowned universities like NSU and AIUB, as well as credit transfer to German universities.

Understanding Credit Transfer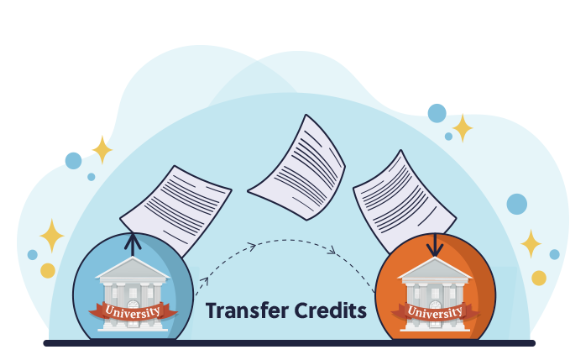 Before diving into the considerations, let's first explore the different types of credit transfer. Credit transfers can take various forms, including course-to-course equivalency, block transfer, and general elective credits. Course-to-course equivalency involves matching the content and level of a course completed at one institution with a corresponding course at the receiving institution. Block transfer allows the transfer of a block or group of courses as a whole, while general elective credits provide flexibility in transferring courses that may not directly match specific requirements but fulfill elective criteria.
University of Waterloo provides some information regarding credit transfer here. 

Benefits of Credit Transfer
Credit transfer offers several advantages for students seeking to pursue higher education. One significant benefit is the reduction of redundancy in coursework, allowing students to avoid retaking similar classes. This not only saves time but also helps reduce educational costs. Additionally, credit transfer can expedite the completion of a degree, enabling students to progress more quickly toward their academic goals.
Factors to Consider Before Credit Transfer
Accreditation and Recognition
Accreditation plays a significant role in determining the transferability and acceptance of credits. Institutions with proper accreditation are more likely to have established processes and policies in place to evaluate and accept transfer credits. Accredited institutions often have specific guidelines and criteria for credit transfer, ensuring that the coursework completed at your previous institution aligns with their own standards. By choosing an accredited institution, you increase the likelihood of a smooth credit transfer process.
Resources and Databases for Checking Accreditation Status
Several resources and databases are available to check the accreditation status of institutions. Some prominent ones include:
Council for Higher Education Accreditation (CHEA): CHEA provides a database of accredited institutions and accrediting organizations recognized by the U.S. Department of Education.

U.S. Department of Education Database: The U.S. Department of Education maintains a database of accredited postsecondary institutions and programs.

National Board of Accreditation (NBA): For credit transfer to India, NBA's website offers information on accredited institutions in India.

Accreditation Agencies: Many countries have their own accreditation agencies that maintain databases of accredited institutions. Researching country-specific accreditation agencies can provide valuable information.
Evaluation of Transfer Credits
Process of Evaluating Transfer Credits
The evaluation of transfer credits involves assessing the equivalency of previously completed coursework. Academic advisors or transfer credit offices typically handle this evaluation. The process may include reviewing course syllabi, transcripts, and other supporting documents. The evaluation assesses the learning outcomes, content, and rigor of the completed courses to determine their comparability to the courses offered by the receiving institution.
Role of Academic Advisors or Transfer Credit Offices
Academic advisors or transfer credit offices play a crucial role in assessing the equivalency of transfer credits. They review the course materials, compare them to the curriculum of the receiving institution, and determine if the credits can be transferred. These professionals have expertise in evaluating coursework and can provide guidance on credit transfer policies, articulation agreements, and any additional requirements.
Importance of Detailed Course Syllabi, Transcripts, and Supporting Documents
To ensure a thorough evaluation of transfer credits, it is essential to provide detailed course syllabi, transcripts, and other supporting documents. Course syllabi outline the content, learning objectives, and assessment methods used in a particular course. Transcripts provide a record of the courses completed, grades obtained, and credits earned. These documents assist evaluators in accurately assessing the comparability of coursework and making informed decisions regarding credit transfer.
Transferring to Different Degree Programs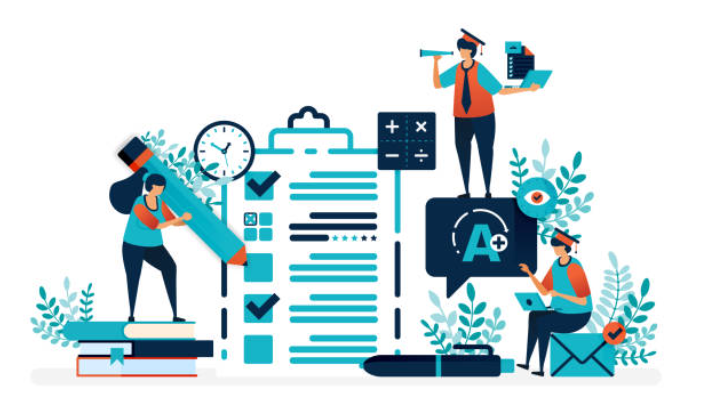 Considerations for Transferring Credits between Different Degree Programs
Transferring credits between different degree programs requires careful consideration. Some important factors to keep in mind include:
Alignment of Coursework: Consider how the completed coursework aligns with the requirements of the new degree program. Determine if the completed courses fulfill the prerequisite or core course requirements of the new program.

Field of Study Compatibility: Evaluate the compatibility of coursework between the previous and new fields of study. Some credits may transfer more easily within related disciplines, while others may have limitations or additional requirements when transitioning to a different field.

Credit Relevance: Assess the relevance of the completed credits to the new degree program. Determine if the transferred credits contribute significantly to the new program's requirements and if they can be applied towards the desired degree.
Limitations and Requirements for Transferring Credits between Fields of Study
Transferring credits between different fields of study may have limitations and requirements. Some credits may be considered elective or general education credits, while others may not directly align with the new program's requirements. It is crucial to understand the specific policies of the receiving institution and the new program regarding credit transfer. Certain institutions or programs may have restrictions on the maximum number of transfer credits or specific limitations on transferring credits from one field to another.
Guidance on Coursework Compatibility and Prerequisites
When changing majors or programs, it is essential to consider the compatibility of coursework and prerequisites. Different programs may have specific course requirements or prerequisite sequences that must be followed. Evaluate how the completed coursework aligns with the prerequisites of the new program and identify any additional courses or prerequisites that may be necessary to fulfill program requirements. Consult with academic advisors to ensure a smooth transition and minimize any potential delays in degree completion.
Researching Receiving Institutions
When considering credit transfer from Bangladesh to Canada, the USA, Malaysia, Australia, Germany, or any other country, thorough research is essential to identify the best-receiving institutions for your academic goals. Here are some strategies to help you research potential receiving institutions:
Online Research: Start by exploring the official websites of prospective institutions. Look for information on transfer credit policies, admission requirements, and available programs. Take note of any specific guidelines related to credit transfer from your current institution.

Accreditation and Recognition: As discussed earlier, verify the accreditation and recognition status of the receiving institutions. Accredited institutions are more likely to have established credit transfer procedures and offer quality education.

Reputation: Consider the reputation of the receiving institutions, both nationally and internationally. Look for rankings and reviews from students and alumni to gauge the institution's standing in the academic community.

Curriculum Alignment: Evaluate how the curriculum at the receiving institution aligns with your academic interests and career goals. Ensure that they offer courses and majors relevant to your desired field of study.

Transfer Credit Policies: Investigate the institution's transfer credit policies thoroughly. Some universities have comprehensive databases that allow you to search for transfer equivalencies between institutions and programs.

Support Services: Consider the support services available to transfer students. Institutions that prioritize the success of transfer students often provide specialized advising, orientation programs, and resources to facilitate a smooth transition.
Articulation Agreements and Transfer Pathways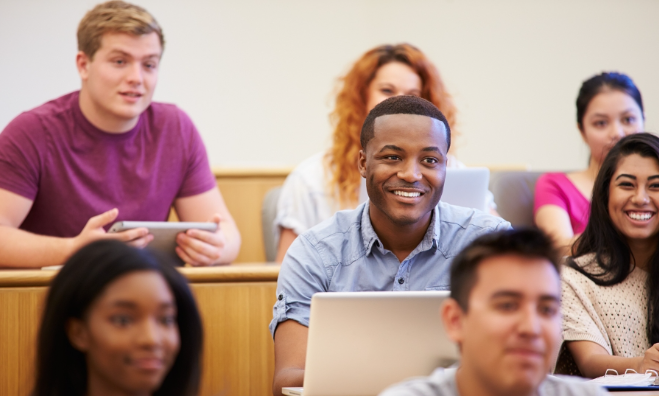 Articulation agreements are formal arrangements between two or more institutions that outline the transfer of credits between specific programs or degrees. These agreements streamline the credit transfer process and provide a clear roadmap for students who plan to transfer from one institution to another. Articulation agreements ensure that credits earned in one institution are recognized and accepted by the receiving institution.
Transfer pathways or programs are designed to facilitate seamless credit transfer between specific institutions or programs. These pathways are often established based on articulation agreements and provide a structured plan for credit transfer. Transfer pathways ensure that students can transfer without losing credits or repeating coursework, saving time and money in the process.
Strategies for Effective Communication
During the credit transfer process, effective communication is crucial. Here are some strategies to ensure smooth communication:
Reach out to the transfer credit office or academic advisors: Establish early contact with these offices to seek guidance on the credit transfer process and understand the institution's specific requirements.

Attend transfer student orientations: Many institutions offer orientation programs specifically for transfer students. These orientations provide valuable information and networking opportunities.

Utilize email and phone calls: Communicate with relevant offices via email or phone to address any questions or concerns promptly.

Join online forums or social media groups: Engaging with online communities of transfer students can provide valuable insights and support during the credit transfer process.
Credit Transfer Limitations and Challenges
Despite the benefits of credit transfer, students may encounter certain limitations and challenges, such as:
Course Equivalency: Some courses completed at your previous institution may not have direct equivalents at the receiving institution, leading to partial credit transfer or the need to retake certain courses.

Maximum Transfer Credits: Institutions often have a maximum limit on the number of credits that can be transferred, which may impact the time required to complete your degree.

Changing Requirements: Program requirements may change over time, affecting the transferability of credits earned in the past.

Scenarios and Alternative Options:

In some cases, credits may not transfer due to specific institutional policies or program requirements. If faced with this situation, consider alternative options, such as:

Credit-by-Examination: Some institutions allow students to earn credit by taking exams that demonstrate their proficiency in a subject.

Credit Validation: Students may have the option to validate their prior learning or work experience to earn credit for relevant coursework.
The credit transfer process may incur certain fees, and it is essential to plan accordingly. Additionally, transferring to a different institution may have an impact on financial aid or scholarship eligibility, so be sure to explore and understand the financial aid policies at the receiving institution.
By understanding these aspects of the credit transfer process, you can make informed decisions and ensure a successful transition to your chosen receiving institution. Always seek guidance from academic advisors and transfer credit offices to maximize credit transfer opportunities and stay on track towards achieving your educational goals.

Case Studies and Success Stories
In 2022, a determined young individual dreamt of pursuing a BSc in Chemistry at the University of Winnipeg. After a long and challenging process, the student received a study permit. With 15 credits transferred from the National University, the student set out on a new journey.
This story inspired others to keep believing and never lose hope. You can read more here. 

How can we help for admission in universities
At Executive Study Abroad, we understand the challenges students from Bangladesh face when navigating the credit transfer process for studying abroad. Our dedicated team is here to support you every step of the way, making your dream of pursuing education abroad a reality. Here's how we can assist you:

Expert Guidance: Our experienced counselors will provide personalized guidance, helping you choose the right university and program that aligns with your academic goals and aspirations.

Credit Transfer Assistance: We will work closely with your desired universities to ensure a seamless credit evaluation process, maximizing the transfer of your previous coursework.

Scholarship Opportunities: Our team will help you explore various scholarship opportunities and financial aid options to ease the financial burden of studying abroad.
In conclusion, credit transfer is a significant step in the pursuit of higher education, offering a bridge to global academic opportunities. By navigating the credit transfer process with careful planning, research, and collaboration, students can turn their educational aspirations into reality and embark on a rewarding academic journey in their chosen receiving institutions.
Remember, seeking guidance and support from academic advisors and relevant offices is essential to ensuring a seamless and successful credit transfer experience.