Australia offers excellent MBA programs with a practical orientation, global perspective, and a diverse range of specializations. Through internships, consulting projects, and case studies, students acquire a solid foundation in business basics and opportunities for practical learning. The universities in the country provide valuable international experience and networking opportunities with business professionals.
Why Study MBA in Australia?
There are various factors one can consider while deciding whether to pursue an MBA in Australia:
High quality education: Australian universities frequently rank among the best in the world, and many of them provide top-notch MBA programs. These courses are created to give students the knowledge and abilities they need to thrive in the competitive, international business climate of today.


Multicultural and diverse environment: With many international students studying there, Australia is renowned for its cultural diversity. Students will have the chance to network with people from all around the world and develop a global perspective on business as a result.


Strong economy: Australia has a strong and stable economy, which is attractive to many students who want to pursue a career in business. The country has a well-developed business infrastructure and is home to many large multinational corporations, offering students a wealth of opportunities for internships and employment.


Supportive and welcoming environment: Australian universities are known for their friendly and welcoming environment, with a strong emphasis on student support and well-being. This makes it an ideal place for students to study, particularly for those who are moving away from home for the first time.


Work and study opportunities: Australia offers international students the opportunity to work while studying, allowing them to gain valuable work experience and earn some income to support themselves during their studies.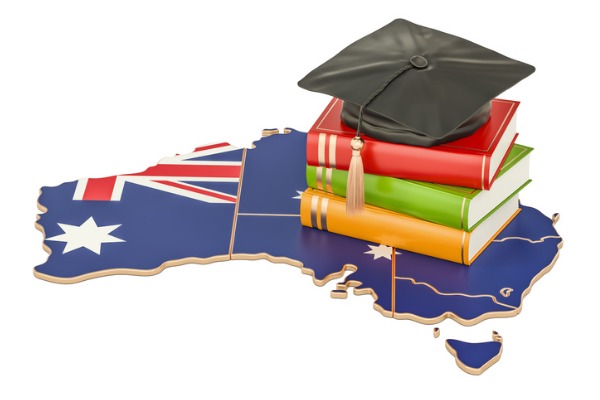 Top Universities & Cost for MBA in Australia
Here are the top universities for MBA in Australia along with their estimated cost for international students:
| | | |
| --- | --- | --- |
| University Name | Duration | Fees |
| The University of Melbourne | 1.5 years | AUD 98,000 |
| The University of New South Wales | 2 years | AUD 89,760 |
| The University of Sydney | 1.5 years | AUD 90,000 |
| Monash University | 2 years | AUD 87,000 |
| The University of Queensland | 1.5 years | AUD 80,832 |
| The University of Western Australia | 1.5 years | AUD 80,000 |
| | 2 years | AUD 74,500 |
| Queensland University of Technology | 1.5 years | AUD 72,800 |
| Victoria University | 3 years | AUD 33,120 |
Australian universities such as the University of New South Wales, University of Adelaide,  Deakin University, the University of Southern Queensland, and Griffith University offer online MBA programs for working professionals. These programs offer flexibility and convenience, allowing students to access course materials and complete assignments at their own pace. 
Online MBA programs typically have lower tuition fees and scholarships are available for eligible students. Graduates of online MBA programs have the same career opportunities as on-campus graduates and can pursue careers in finance, marketing, consulting, and entrepreneurship.
MBA Scholarships in Australia
Here are a few MBA scholarships available in Australia and their amounts:
Australian Government Research Training Program: Full tuition fees and a stipend for living expenses

Melbourne Business School MBA Scholarships: $15,000 to $70,000

UNSW Business School Scholarships: Up to $25,000

QUT Business School MBA Scholarship: $10,000

Griffith Business School Scholarships: $15,000 to $25,000
Note that there may be additional scholarships available, and eligibility requirements may vary by scholarship.
MBA Admission Requirements
Here are the admission requirements for MBA programs in Australia:
Bachelor's degree

Work experience

English language proficiency

GMAT or GRE (depending on the program)

Personal statement

Letters of recommendation (depending on the program)

Interviews (depending on the program)
Note that admission requirements may vary by university and program.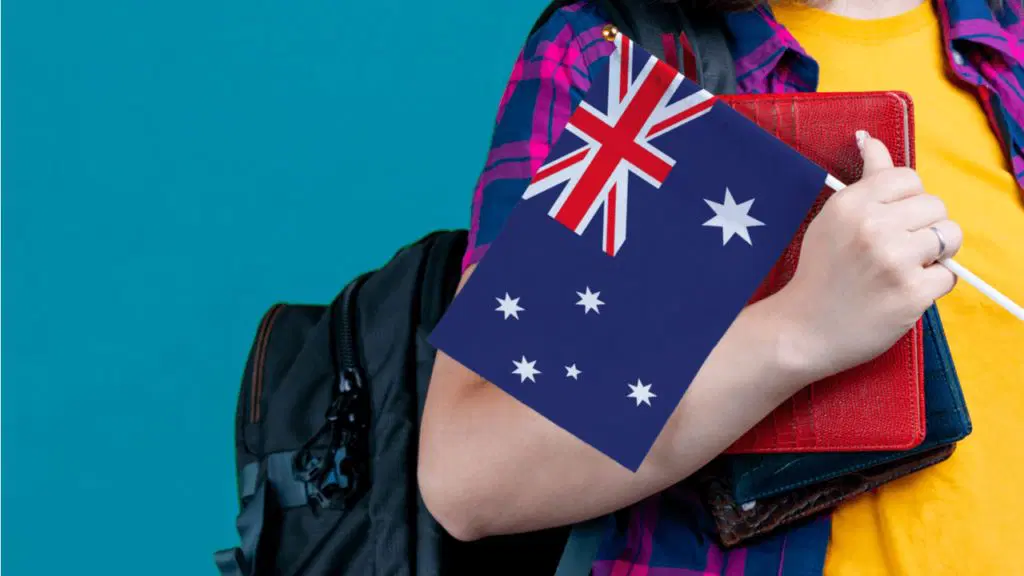 The MBA admission process for Australian universities usually involves submitting an application, meeting eligibility requirements, and completing an interview. Requirements may include academic transcripts, work experience, English language proficiency, and references. Researching specific university requirements is crucial.
MBA Without Work Experience in Australia
Although Australian MBA programs traditionally favor applicants with work experience, people without a background in the workforce do have alternatives. For young graduates or those with little job experience, certain universities offer MBA programs that are specifically meant for them.
To close the knowledge gap between theory and practice, admission standards can be raised and academic support might be offered. In-depth program research is advised, and participating in extracurricular activities or internships will help students develop the necessary abilities.
Even though pursuing an MBA without prior work experience can be difficult, it is worthwhile for those who are devoted to growing their business acumen.
Job Opportunities and Salary
After completing an MBA in Australia, graduates have access to a wide range of job opportunities and can expect competitive salaries.
Please note that the salaries will depend on your employer, your work experience, and your skill as an employee. 
| | |
| --- | --- |
| Job | Salary Range |
| Finance – financial analyst, investment banker, or portfolio manager | AUD $60,000 to AUD $80,000 |
| Consulting | AUD $60,000 to AUD $150,000 |
| Marketing -Brand management or Market research | AUD $60,000 to AUD $130,000 |
| Entrepreneurship | It will depend on your own skill set.  |
| General Management (CEO, COO, Executives)  | AUD $100,000 to AUD $400,000 |
MBA graduates from Australian universities may be eligible for a post-study work visa (Temporary Graduate subclass 485 visa)  which allows them to stay and work in Australia for a certain period after completing their studies. 

The duration of the visa depends on the level of qualification obtained, with most MBA graduates being eligible for a two-year visa.
This visa provides an opportunity for graduates to gain valuable work experience and potentially apply for permanent residency in Australia. It's important to check the eligibility criteria and visa requirements with the Australian Department of Home Affairs.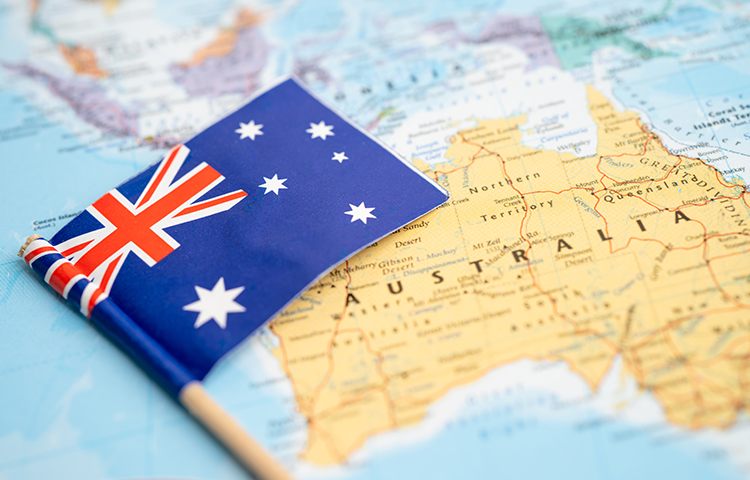 PR Opportunities in Australia after MBA
Obtaining an MBA in Australia may open doors for obtaining permanent residency. Foreign students might be qualified to apply for a Temporary Graduate visa (Subclass 485) in order to earn work experience that would help them meet the requirements for permanent residence under the General Skilled Migration program. 
A minimum degree of education and work experience are required for participation in this program, which is intended for skilled individuals who meet the eligibility requirements. Depending on their age, level of education, job experience, and competence with the English language, MBA graduates will need to reach a minimum point threshold. Extra points may be given for things like studying in Australia, speaking the local language, and having job experience in the area.
MBA in Australia vs MBA in Canada
MBA programs in Australia and Canada are both highly respected and provide students with excellent career prospects. 

An important focus of Australian MBA programs is self – directed learning, which might involve internships and real-world case studies. These programs typically last 12 to 24 months. On the other hand, Canadian MBAs are often more academically rigorous and research-focused, with a greater emphasis on theory and analysis.
Canadian MBA programs typically range from 16 to 24 months and often require students to complete a thesis or research project as part of their degree requirements. 

For students who want to develop their business careers, an MBA in Australia can be a great investment.

Australian MBA programs are highly respected by companies and can give graduates a competitive edge in the job market because they offer graduates a high-quality education, a supportive and welcoming environment, and outstanding career options.