It is not surprising that Canada and Australia are viewed as the top study abroad options for students in Bangladesh given their top-tier educational systems, accommodating immigration laws, and secure living conditions for students. The offerings are unique to both nations. Students may be confused between Canada's breathtaking mountains and hills and Australia's breathtaking beaches because of how captivating they are.
Which is Better for Bangladeshi Students: Canada or Australia?
Both Australia and Canada are considered as a top study destination for Bangladeshi students. These countries both have their individual merits and therefore learning more about how each of these differ will help you to make decisions easily.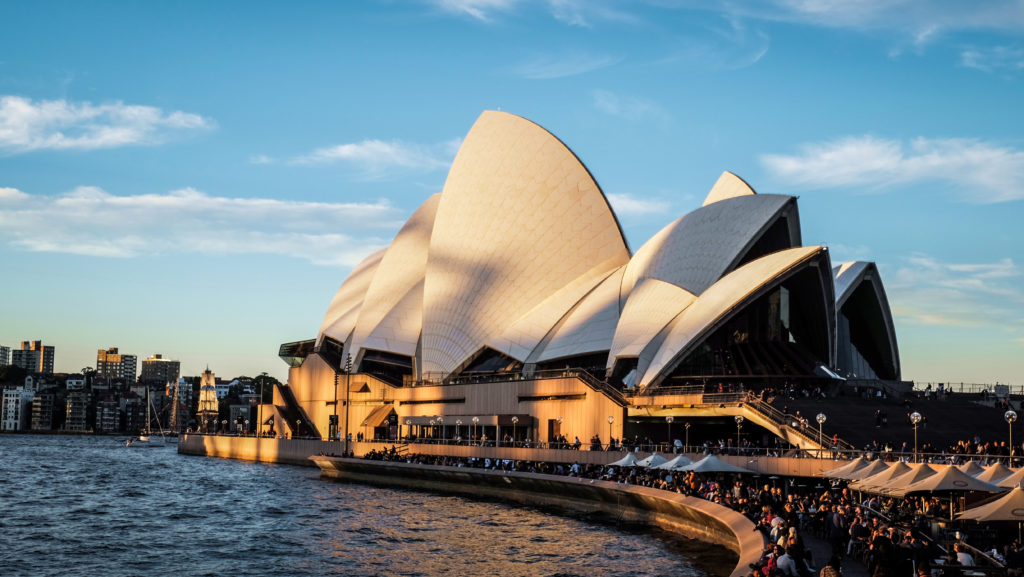 Why should I study in Australia?
Australia offers a high-quality education system, a diverse culture, and a welcoming environment for international students. Studying in Australia can provide opportunities for personal and professional growth, as well as the chance to develop a global network. Additionally, graduates from Australian institutions are highly regarded by employers worldwide.
PR opportunities in low-populated areas
Comfortable Weather
The top 5 Universities in Australia are above 50 in QS World Rankings
Jobs in certain sectors are lucrative
Spouses of Master's and Ph.D. students can work for unlimited Hours
No entrance exams
The Country has comfortable weather with average temperatures. If you are someone who does not like ice, cold temperatures, Australia is the ultimate destination for you. Since the country has a very low population, it is easy to get a regional visa and PR. 
If you are looking for jobs in education, medical services, hospitality industry, computer system design and accounting, Australia has a number of top-rated universities like Sydney University, Melbourne University, Australian National University to help you get the best education. Furthermore, if you are a master's or a PHD student, your spouse can work up to unlimited hours. Lastly, you would not have to take Entrance exams (SAT, GMAT, GRE) to get into universities.
Why should I study in Canada?
If you compare the living cost with Australia, the cost of living in Canada is actually much cheaper and getting a PR in Canada is very easy. Canada boasts a number of top-rated universities like Mcgill University and University of Toronto to assist you receive the greatest education if you're searching for work as a nurse practitioner, programme analyst, teacher, pharmacist, financial manager, construction manager. Knowing multiple languages can always help in Canada. 
Easy PR opportunities due to a shortage of employees
Jobs in certain sectors are lucrative
Tuition and living cost is comparatively cheaper
If you know French and English, you can get job opportunities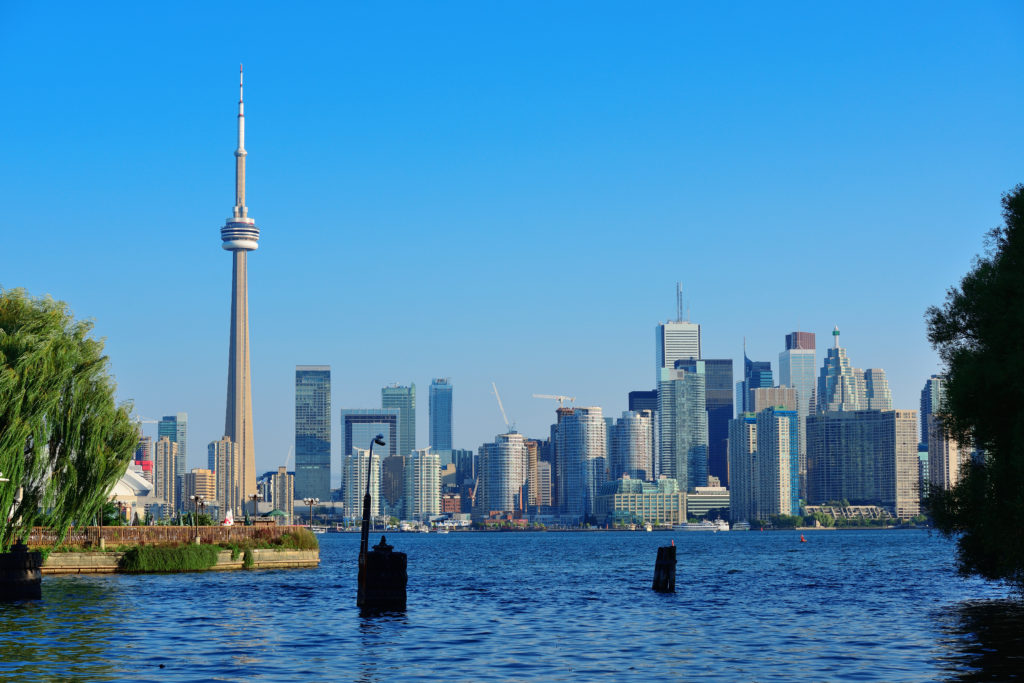 Australia vs Canada Education System
Australia and Canada both have excellent education systems that provide high-quality education and research opportunities. However, the Australian education system places a greater emphasis on practical, hands-on learning experiences, while the Canadian education system focuses more on theoretical learning and academic research.
The Canadian Education System
The Canadian Education System: This country has four levels of education system:
Preschool
Primary Education
Secondary Education
Post Secondary Education (All courses at the universities)            
Undergraduate bachelor's degrees, postgraduate master's degrees, and doctoral degrees comprise the three phases of postsecondary education. Over 2–6 years are required for each degree.
Australian Education System
There are only three levels in the education system in Australia: primary, secondary, and university. 9 levels make up the tertiary tier:
Diploma
Advanced Diploma
Associate degree
Bachelor's degree
Bachelor's degree with honors
Graduate certificates and diplomas
Master's degree,
Doctoral degrees
Similar to Canada, university programs in Australia last between two and six years.
Admission Process in Australia vs Canada
Australia universities focus on academic performance, while Canadian universities consider factors beyond academics, such as extracurricular activities and work experience.
Canadian Admission Process
1. Undergraduate Programs in Canada
You must have successfully completed 12 years of education with 70 to 80% marks to enroll in undergraduate courses.
You must also take exams to prove your proficiency in English (IELTS, TOEFL or PTE). Students may not be required to take a language test by some universities, but it is still imperative to take the TOEFL or IELTS because they are necessary for getting accepted. It is mandatory for you to get an IELTS score of 6.5 with a score of more than 6.0 in all bands. 
2. Postgraduate Programs in Canada
Getting accepted into a vocational program at the postgraduate (PG) level is simpler because the admission requirements are much more lenient. You must take the GMAT (score above 550) to get admitted to management programs, and the GRE to be admitted to engineering programs.
If you want to get into an MBA, you would need a minimum work experience of 2 to 3 years. Your results in your undergraduate program might be excellent too, with a score of 6.5 in your IELTS exam.
Australian Admission Process
1. Undergraduate Programs in Australia
Almost all Australian institutions require 12 years of pre university education for undergraduate programs. Commonly accepted English proficiency exams are IELTS, TOEFL and PTE. The recommended score for IELTS is a 5.5 overall.
2. Postgraduate Programs in Australia
You can enroll in postgraduate programs after earning a three-year undergraduate degree. For engineering, you will require a four-year undergraduate degree. You must take the GMAT in order to get admitted to graduate programs.
For management studies at some colleges, work experience may not be necessary. You must enroll in a graduate certificate or graduate diploma program if you lack work experience. Lastly, you would need a minimum IELTS score of 6.0.
Top Universities in the Two Countries
Canada's top universities include the University of Toronto, McGill University, and the University of British Columbia.
Australia's top universities include the University of Melbourne, the University of Sydney, and the Australian National University.
Top Universities in Australia
The top 10 universities in Australia along with their QS World rankings are given below (2022)
| Name of University | QS World Ranking (2022) |
| --- | --- |
| The Australian National University (ANU) | |
| The University of Melbourne | |
| | |
| University of New South Wales (UNSW) | |
| | |
| | |
| University of Western Australia (UWA) | |
| The University of Adelaide | |
| University of Technology Sydney | |
| University of Wollongong (UOW) | |
Top Universities in Canada
The top 10 universities in Canada along with their QS World rankings are given below (2022):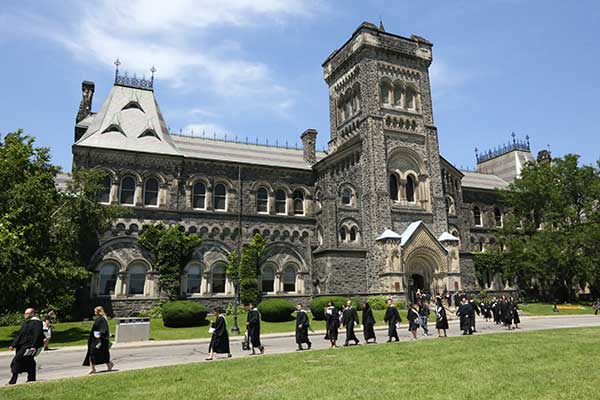 | Name of University | QS World Ranking (2022) |
| --- | --- |
| | |
| | |
| University of British Columbia | |
| | |
| | |
| | |
| | |
| | |
| | |
| | |
Top Courses in Canadian and Australian Universities
Most popular courses for the two countries are given in the table below:
| Canada | Australia |
| --- | --- |
| Computer and Information Technology (IT) | |
| Master of Business Administration (MBA) | Business and Management and Accounting |
| | |
| | |
| | |
| Medicine and Healthcare or Nursing | |
| Physical and Earth Sciences and Renewable energy | |
| | |
Scholarships in Australia and Canada
For overseas students, colleges in Canada and Australia provide a variety of scholarships. Students who want to apply must meet particular requirements that set them apart from other scholarships. All of the awards include supplementary funding to cover tuition costs ranging from 25 to 100%. among the best scholarships in Australia and Canada.
Available scholarships in Canada (2023 and 2024)
These are the available scholarships in Canada:
Available scholarships in Australia (2023 and 2024)
These are the available scholarships in Australia:
Immigration in Canada and Australia
Australia Immigration:
Passing Australia's immigration procedure also grants entrance to New Zealand, a neighboring nation. Australia's strengths are its superior public education system and its healthier and more developed economy. The country offers a high compensation for skilled professionals, and the immigration process is fairly organized. For families and workers, this raises the level of living.
Canada Immigration:
Students can enter Canada with ease thanks to the country's lenient immigration laws for skilled workers. Students are protected from employment discrimination and given access to a productive and healthy work environment thanks to the strong labor market and laws. A cheap place to stay is also available, allowing people to spend more money on other elements of their lives. With a cheap interest rate and a simple PR system, Canada is the perfect location for families.
Lifestyle in Both Countries
The Canadian Lifestyle:
Canada is renowned for being a student-friendly nation and the #1 location for international students looking to study abroad globally. You won't run into any language barriers since Canada is a bilingual nation where everyone speaks both English and French. In Canada, one can go camping, boating, fishing, skiing, ice skating, and other recreational activities. Cities like Montreal, Toronto, Vancouver, Ottawa, and Quebec are included in the QS Best Student Cities 2022 list. There are four distinct seasons in Canada: summer, fall, winter, and spring. While the summers in Canada are pleasant, the winters may be extremely cold, with lows of -30 degrees Celsius.
The Australian Lifestyle:
Nearly all institutions in Australia offer top-notch support for overseas students. Since English is the official language of the nation, you won't have to fight to acquire a second language from scratch. Australians' all-time favorite pastime is anything involving water. If you live near the coast, you can go surfing, sailing, snorkeling, kayaking, etc. Melbourne, Sydney, Brisbane, Adelaide, Perth, Canberra, and Gold Coast are the seven cities in Australia that made the list of the Best Student Cities by QS for 2022. Australia experiences four distinct seasons: summer, autumn, winter, and spring. Australia's year-round pleasant temperatures are good for learning.
Cost of Living and Tuition
The cost of living in Australia and Canada can vary depending on the city and lifestyle. On average, Canada has a lower cost of living than Australia, but some cities in Australia such as Sydney and Melbourne can be more expensive than many Canadian cities.
Tuition Fees in Australian and Canadian Universities:
The cost of education, along with other variables, is a crucial consideration when choosing a place to study.
In Australia, the cost of studying will depend on the degree level, the field of study, and the university.
| Level of study (cost will vary depending on field) | Approximate Cost |
| --- | --- |
| | |
| | |
| | |
| | AUD 350 - 450 per week (depending on the course length) |
In Canada, similarly, the cost of studying will depend on the degree level, the field of study, and the university where you enroll.
| Level of study (cost will vary depending on field) | Approximate Cost |
| --- | --- |
| | |
| | |
| | |
| | |
Cost of Living in Australia
In Australia, the annual cost of living is between AUD 20,000 to 27,000 for students.  
| | |
| --- | --- |
| Living Expenses | Cost (in AUD) |
| Accommodation | 5,000 – 21,000 AUD / year |
| Food | 6,700-13,440 AUD/year |
| Transportation Costs | 1,440-2,880 AUD/year |
| Health Insurance | 2,000 AUD/year |
| Entertainment | 3,840-7,200 AUD/year |
The average cost of living in Canada is 10,000-12,000 CAD/ per year.
| | |
| --- | --- |
| Living Expenses | Cost (in CAD) |
| Accomodation | 3,000 CAD- 9,000 CAD/year |
| Food | 4,800 CAD/ year |
| Transportation Costs | 960 – 1,320 CAD/year |
| Health Insurance | 600 – 800 CAD/year |
| Entertainment | 1,800 CAD/year |
Visa Processes in Canada and Australia
Canada
A student visa application in Canada costs CAD 150. The visa permits students to work up to 20 hours per week while in regular classes and 40 hours per week while out of class for scheduled breaks like summer sessions, school breaks, etc. The student's spouse or common-law partner is allowed to work up to 40 hours a week if they come to Canada with them. Within 90 days of finishing their studies, students can also apply for a post-graduate work permit.
Australia
You must submit an application for the "Student Visa Subclass 500," which is required for applicants seeking to enroll in secondary school exchange programs, pursue Bachelor's and Master's degrees, pursue postgraduate study in higher education, pursue vocational education and training (VET). An Australian student visa typically costs around AU$620 for the application fee. You can work more than 20 hours per week only if it is recognized as part of your university course. However, if you do voluntary work, that will have a 40 hours per fortnight restriction.
Working part-time is growing in popularity as a viable choice because, in addition to supporting one's finances, it also gives one work experience and helps one develop new skills. Both on and off campus, there are options for part-time employment in both nations.
Australia:
International students may work up to 40 hours per fortnight and an unrestricted number of hours on weekends. In Australia, a student is entitled to at least 18.93 AUD per hour of remuneration. You can look for jobs online, in newspapers, or on campus notice boards.
Canada:
Up to 20 hours per week are allowed for part-time employment during school terms, and full-time employment is permitted during semester breaks. The Canadian minimum hourly wage is CAD 10.
Canada:
You may submit an application for permanent residence through the Canadian Experience Class during this Post-Graduation Work Permit period. There is a lack of highly skilled workers due to the country's small population. In comparison to most other nations, obtaining PR is fairly simple in Canada.
Australia:
For applicants who have not been sponsored by an employer, a state or territory, or a family member who is a permanent resident or citizen of Australia, there is the Skilled Independent Visa (subclass 189) available. It costs about $4,045 Australian dollars. You can apply for this visa and include your family members in the application process, and it will allow you to live and work permanently anywhere in Australia. Prior to submitting your EOI via the SkillSelect portal, you must get a favorable skills evaluation as part of the application process for this visa.
You can also choose to continue with your postgraduate studies once you are done with your undergraduate. This will allow you to get job opportunities or work as a researcher which will open more doors for you to get a PR in Australia.
Getting a PR in Australia is fairly easy considering you have a lot of counselors here in Bangladesh to help you out with your student visa application process.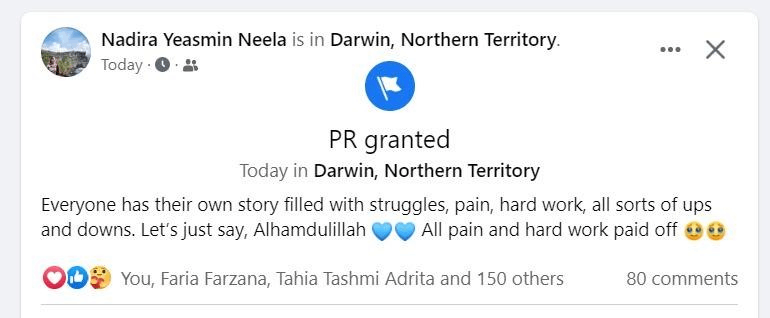 Canada Vs Australia Vs UK
If you are confused between countries, it is better for you to look at the specific programs in the field that you are interested in and compare them instead of the countries themselves. Then, factor the aspects such as cost, travel times, living expenses and job opportunities in the different countries. There is no right or wrong answer for this question since you are allowed to choose the country that is better suited for your needs.
Canada, Australia, and the UK are your best options if you're looking for an economical place to study abroad. Based on academic interests, financial constraints, scholarship possibilities, and other factors, a student can determine which nation best suits their educational and professional goals. You only need to select the course and university that are a wonderful fit for you if the quality of education is your top priority. In this situation, a suitable educational institution in any of the countries is advised.

Australia or Canada are the best options if you're seeking for a destination where you can stay after your education and look for work. In conclusion, Canada and Australia rank among the most popular countries for students to study abroad