An excellent way to make use of free time while studying abroad is to work a part-time job. However, it is strongly advised that students stick to their studies or the course syllabus and don't stray from their actual/primary goal for which they've traveled miles from their home country to Australia. Additionally, they should care for their health and time management. In Australia, working and studying can both be done simultaneously by international students.
Work Opportunities for International Students in Australia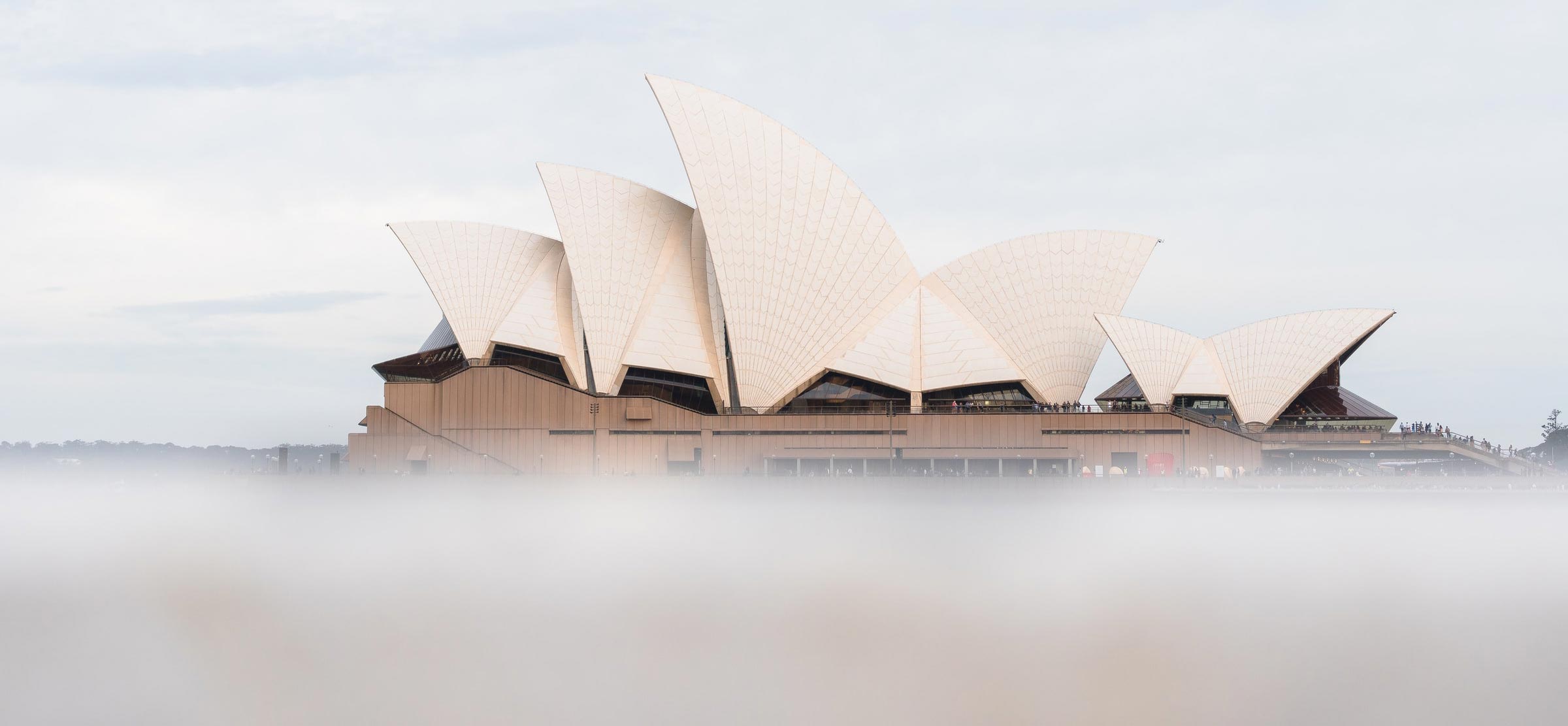 As an international student studying in Australia, you would have to verify whether you are eligible for employment before applying somewhere for work. The majority of student visas in Australia allow foreign students to work up to 20 hours a week while attending classes. A foreign student may work during officially approved school breaks for an unlimited period of time but work cannot be started by students before the commencement of their course.
You can work more than 20 hours per week only if it is recognized as part of your university course. However, if you do voluntary work, that will have a 40 hours per fortnight restriction.
Workplace Protections and Support for International Students in Australia
As a student worker, you will receive help at every stage of your journey. Government and business organizations, as well as your educational institution, are always willing to assist. It does not matter whether you are an international student, you will receive the same protection and rights as everyone else working in Australia. Among these rights are the right to a minimum wage, the ability to protest unfair treatment, the right to breaks or rest times, and the right to a healthy and safe workplace.
If you are applying soon, you would need a tax file number. Your employer is required by law to make superannuation contributions on your behalf if you qualify as a temporary resident working in Australia. Lastly, Australian law mandates that your employer have insurance (worker's compensation) to safeguard you in the event that you are wounded or fall ill at work.
Types of Work Available for Undergraduates and Graduates in Australia
As an international student, you can work in retail which includes supermarkets, department stores and boutiques. You can also choose to work in the hospitality industry (cafes, bars, food delivery) and in the farming industry (seasonal agricultural work). Furthermore, in the service industry you can find childcare, aged care and cleaning jobs. You can also work in administration and as a tutor for other students. Another option would be freelancing, which is a great source of income for people with prior experience (writing, admin, designing work etc.)
Volunteers are needed in Australia by a number of organizations and NGOs for a multitude of activities. For volunteer jobs which are a great way to meet new people and gain experience, feel free to visit here.
Where to Find Jobs in Australia?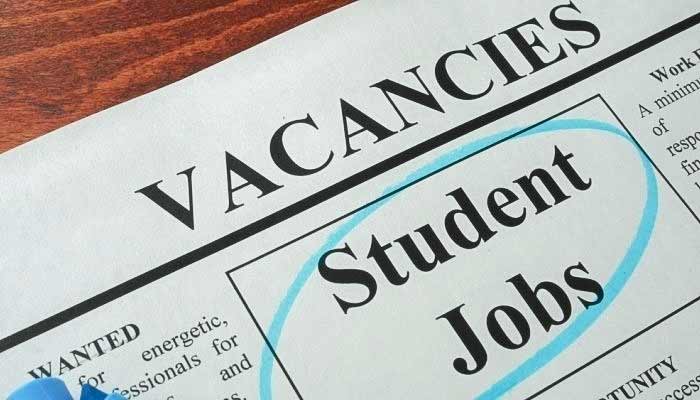 A wonderful technique to find a job is by networking. International students in Australia should establish connections with one another in order to inform one another that they are looking for employment. Other options include postings on college job notice boards, supermarket boards, and local community publications. International students looking for employment should go online since many major corporations advertise openings there. Students may also attempt submitting their information to a hiring company. These businesses assist in finding people temporary or casual jobs.
Some major sources for job postings for international students in Australia include:
Work Permit and Visa in Australia from Bangladesh
There are different ways of working as an international student in Australia. For example:
Working on a student visa in Australia
When students apply for study permits in Australia, they are granted permission to work. Before requesting a student visa, prospective international students must first be admitted into an Australian university or college. Students must provide proof of enrollment from the Australian institution of higher learning they plan to attend with their visa application. This demonstrates that the student is in Australia for legitimate academic reasons.
How do you get a work permit in Australia before graduation?
International students are permitted to stay for the duration of their academic program with the Australian student visa. They are required to follow all guidelines outlined in their student visas and ensure the integrity of the validation period. Before their student visa expires, students who plan to continue working after graduation should apply for a working visa. Students must be enrolled in a full-time program of study in Australia and show evidence of a welfare arrangement if they are under the age of 18 in order to qualify for the Subclass 500 visa.
Students must contact the Health Insurance Agency to extend their Overseas Student Health Cover (OSHC) insurance after enrolling in a program and receiving a Confirmation of Enrolment (CoE) document. Lastly, they must submit their visa application using ImmiAccount for processing after providing the necessary documentation. The application process takes 1 to 2 months, so preparations must be taken accordingly.
International students also need to obtain a Tax File Number in order to work in Australia (TFN). Students who wish to work while studying in Australia must first obtain their TFN by visiting the Australian Taxation Office. They must submit their name, current residence, and birthdate. In addition, they can be asked for their passport information, arrival date in Australia, and enrollment documentation.

How do you get a work permit in Australia after graduation?
International students can extend their student visa after completing a degree program and choose to continue their education in Australia by pursuing a Ph.D. or Master's degree. Graduate diploma and graduate certificate programs are offered in a variety of subjects by top universities and TAFE colleges. For this, they must submit an application for the post-study work visa, which enables overseas students to remain in Australia after graduating and work or hunt for employment there.
Students must be over 50, have a Subclass 500 student visa, and be qualified for a CRICOS-registered course in order to be eligible. You possess English language fluency in addition to other credentials. In order to continue research, students must apply for an extension of their visa in order to keep living and working in the country. Students cannot extend their existing student visa, they need to apply for another student visa or visitor visa, at least 3 months before their current visa expires.
Post Study Work Visa Duration in Australia
International students can stay, work, or hunt for a career in Australia after they graduate thanks to the post-study work visa. The length of the stay varies from 18 months to 6 years, depending on the student's degree and area of study.
Wages & Benefits for International Students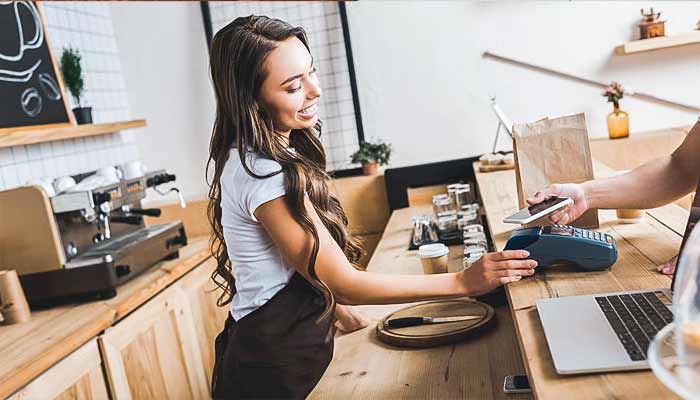 Australia's average part-time wage is AUD 33.90 per hour, or AUD 66,114 annually. Most experienced workers can earn up to AUD 124,684 per year and the starting salary for entry-level positions is AUD 66,786, while the average yearly salary for experienced workers is AUD 110,164.
| Job Role | Average estimated salary/wage in AUD (per hour) |
| --- | --- |
| | |
| | |
| | |
| | |
| | |
| | |
A student enrolled in a full-time program of study in Australia is entitled to a minimum wage of AUD 18.23 per hour, or AUD 719.20 for a 38-hour workweek (before taxes).
Further Job Opportunities
Job Opportunities and Further Studies for students after graduation
You can choose to return home after completing your undergraduate studies or you can decide to stay in Australia. Before your student visa expires, you must apply for a new working visa. If you have earned a Bachelor's, Master's, or Doctoral degree, you may be eligible for the Post-Study Work stream of the Temporary Graduate Visa (subclass 485). With this visa international students can study, live, and work in Australia for up to four years after completing their studies.
Furthermore, you might be qualified for post-study employment to apply your newly acquired skills and broaden your local job experience.
For the purpose of requesting a working visa, international students must provide their results from standardized tests. You would have to pursue authorization to remain in Australia as a professional worker by submitting an Expression of Interest through the Australian Government's SkillSelect program. For more information, visit here.
Work Hours for Postgraduates
When beginning a postgraduate degree, students are only permitted to work up to 40 hours a fortnight, as opposed to students beginning a doctoral or master's by research degree, who are permitted to work an unlimited number of hours. A two-year work visa can be applied for by students who have earned a bachelor's degree. For those pursuing a master's by research or a PhD, the time frame is increased to three years and four years, respectively.
Types of Visa for Working in Australia
There are 4 types of visas that you can apply for after completing your studies
Skilled Independent Visa: You can apply without any sponsorships.
Employer Nomination Scheme: This visa enables skilled workers to live and work permanently in Australia after being nominated by their employer.
Skilled Employer Sponsored Regional Visa: It is intended for professionals who desire to reside and work in regional Australia.
Skilled Work Regional Visa: This is just a short-term visa. It is intended for professionals who desire to reside and work in regional Australia.
Rules & Regulations for International Students
International students should make sure their visas permit employment before looking for it. The Visa Entitlement Verification Online (VEVO) system allows for instant access to visa information, which is stored. Students or the dependents can only start working once the course has commenced.
Some rules and regulations:
● An undergraduate student and his/her dependant can work only up to 20 hours per week.
● A graduate researcher who has started a degree can work unlimited hours.
● The Australian government has given its approval for the study plans that students must
follow.
● All prerequisites for the course of study in which a student is enrolled must be met.
● In accordance with their school's requirements, students must maintain satisfactory
attendance in their class and course progress for each study period.
● Overseas Student Health Cover must be maintained by students (OSHC).
Understanding the limitations imposed on you as an international student is crucial. Your student visa might be revoked and you might be expelled from Australia if you break any of these rules. Until June 2023, to address worker shortages, the student visa work hours in Australia have been temporarily relaxed.
Rights for students who are working:
Due to the effects of the pandemic, the government has made some rules. International students will now be eligible for a four-year post-study work permit, up from the present two-year cap, with the exception of some bachelor's degrees. From the current maximum of three years, certain master's degrees will now allow graduates to work for up to five years. Additionally, instead of the present four-year maximum, graduates of some PhD programs will be allowed to work for up to six years. Overseas workers, including international students, have the same rights under Australian workplace law as all other employees.
As an international student from Bangladesh who is studying in Australia, you would need a work permit that is given along with your student visa that would allow you to work 20 hours a week. You will have ample opportunities to work as a student in various fields and you will be treated in a similar manner just like all workers in Australian industries. Graduates have more rights than before with a maximum of 6 years work permit.