For non-native English speakers who want to pursue higher education in English-speaking nations, the Test of English as a Foreign Language (TOEFL) is a well-known test of English language skills. Everyone looking to prove their English proficiency for academic purposes has access to it. This applies to anyone requesting a student visa, exchange program, community college, or admission to a foreign high school.
Universities, colleges, and other educational institutions in North America, Europe, Asia, and other regions of the world often recognize the TOEFL exam. We'll now give a quick overview of the TOEFL exam's main components in this introduction, including the test's structure, scoring system, and registration procedure. In Bangladesh, you would have to take the TOEFL IBT in an organization approved by ETS. 

TOEFL, also known as Test of English as a Foreign Language, is held by Educational Testing Service based in the United States. ETS is also known to administer other standardized tests such as the GRE and the SATs.
TOEFL is available in two formats:
1. the internet-based test (iBT)
2. the paper-based test (PBT) (now discontinued)
The iBT is the most common format and is administered online, while the PBT was a traditional pencil-and-paper exam. The iBT includes four sections: reading, listening, speaking, and writing.
On the other hand, the PBT included three sections: listening, structure and written expression, and reading comprehension. However, it's important to note that the PBT is not available in all countries, and test takers are advised to check the availability of the format in their country before registering for the exam.
Difference between TOEFL PBT and TOEFL IBT
The Test of English as a Foreign Language (TOEFL) has two types: the TOEFL iBT (Internet-based Test) and the TOEFL PBT (Paper-based Test).
The TOEFL PBT (paper-based test) assesses a candidate's comprehension of English as it is used in college and university settings. It is a written test that evaluates the reading, listening, and writing abilities of students. The test lasts about three and a half hours and is graded out of 677. The TOEFL PBT is now discontinued and has not been available since April 2021. It was only for locations where TOEFL IBT is not available.
On the other hand, the TOEFL iBT tests a student's proficiency in reading, listening, speaking, and writing in academic English. A student's capacity to communicate with English-speaking professors and classmates in a classroom environment is evaluated using an internet-based test. The test lasts about four hours and is graded on a scale of 120.
In comparison to TOEFL PBT, TOEFL iBT is a more thorough and recent version of the exam. Worldwide, the majority of universities and colleges accept TOEFL iBT scores. Certain universities in some nations still favor TOEFL PBT results, nonetheless. When deciding which TOEFL format to take, it is advised that students examine the prerequisites of the universities they intend to apply to.
There are two versions of the TOEFL exam: the TOEFL iBT (Internet-Based Test) and the TOEFL Home-Based Exam.
Why should I take the TOEFL Exam?
Taking the TOEFL Exam offers a number of benefits for students around the world: 
ETS TOEFL is mostly taken by students planning to pursue higher education abroad.

TOEFL can make students eligible for scholarships and help with visa applications for employment abroad.

The exam measures academic English skills in reading, listening, speaking, and writing as used in college and university classrooms.

TOEFL is accepted in over 11,000 universities and institutions worldwide, including top destinations like Australia, Canada, New Zealand, UK, USA, Europe, and Asia.

More TOEFL scores are sent to universities in the US and Canada than all other English-language tests combined.

ETS guarantees a fair and unbiased score reporting process, making the TOEFL test authentic.
The TOEFL exam is significant in Bangladesh since it is the test of choice for students who desire to continue higher education overseas in English. More than 11,000 universities and institutions throughout the world, including those in Australia, Canada, the United States, and the United Kingdom, recognize it as a means of evaluating a student's reading, writing, speaking, and listening skills in the English language. 
Several scholarship programs as well as visa applications for students and those looking for jobs abroad call for the TOEFL exam.
Eligibility for TOEFL Exam
For this exam, different countries have different levels of eligibility. 
International students who plan to study in Australia are required to obtain a student visa, which requires demonstrating proficiency in English to the Australian Department of Home Affairs. It is important to check the English language score requirements of the universities and programs to which they are applying as they may differ from the visa requirements.
TOEFL iBT scores can also be used to apply for temporary and permanent visas, including skilled migration, post-study work, business, and work and holiday visas. For pursuing undergraduate courses in Australia, the minimum TOEFL iBT scores required are an overall score of 60 to 90.
Students who have taken the TOEFL iBT or other English language tests not explicitly recognised as Secure English Language Tests (SELT) by the UK Home Office may still receive a Confirmation of Acceptance for Studies (CAS) from universities. However, students must meet the Home Office's TOEFL iBT score requirements for immigration, which are a B2 level with minimum scores of 18 in reading, 17 in listening and writing, and 20 in speaking. 
To obtain a student visa, students must also provide a valid passport, acceptance letter, medical insurance, proof of language proficiency, and sufficient funds to cover tuition fees and living expenses.

Students must be accepted into a study program at an accredited American university before they can apply for a student visa to the United States. To do this, you must take an English proficiency exam like the TOEFL iBT to show that you are proficient in the language. Most prestigious universities, like Harvard University, MIT, and Stanford University, accept it.
A TOEFL cut off score of 79 or 80 is frequently required for admission to many prestigious schools and institutions in the United States and other important international education destinations. In addition, several universities have minimum TOEFL scores for each section.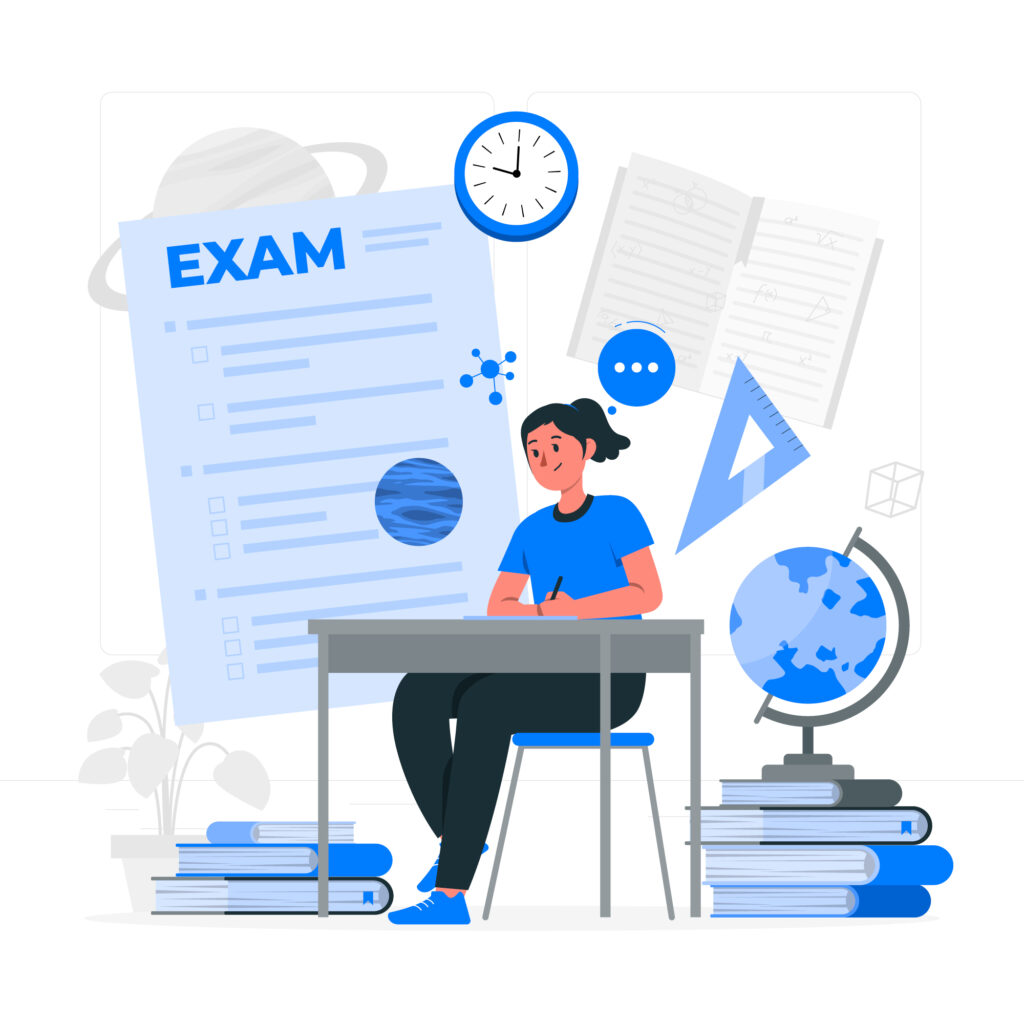 TOEFL Registration Process in Bangladesh
Students have many options because the TOEFL iBT test is offered up to six days a week all around the world at accredited testing facilities or at home. Yet, timing is crucial because appointments tend to fill up quickly.
Test takers can register through the official ETS website or by phone or through a  test center. If done individually and online, payment for the exam fee can be made using a credit/debit card or through PayPal. 
Test takers will need to provide personal and academic information during the registration process and choose a test date and location. After registration, test takers will receive a confirmation email with their test date, time, and location. On the test day, test takers must bring their valid identification document and their confirmation email to the test center.

Online Registration Step by Step Process
Create a username and password, complete the form with the information exactly as it appears on the ID, and then submit it.

The TOEFL iBT, TOEFL iBT Home Edition, or TOEFL iBT Paper Edition can all be taken by students. Pick a test date to view the locations that are available, then pick a time that fits. 

Choose a Location, Day, and Time.

Finish the registration process by filling the necessary fields, choosing the recipients of your scores, buying test preparation materials, and paying for the exam.
TOEFL Exam Fee in Bangladesh
According to the ETS Website, these are the TOEFL fees in 2023. Local taxes will be added to these amounts:
| | |
| --- | --- |
| Exam Fee | US$205 |
| Late registration | US$40 |
| Rescheduling | US$60 |
| Reinstatement of canceled scores | US$20 |
| Additional score reports (per institution or agency) | US$20 each |
| Speaking or Writing Section score review | US$80 |
| Speaking and Writing Section score review | US$160 |
| Returned Payment | US $30 |
This figure is from the ETS Website.
TOEFL Exam dates in Bangladesh
The Educational Testing Service, the organization that founded the TOEFL, has announced the dates for the exam in 2023. (ETS). This year, the TOEFL exam is only offered from January through June. The TOEFL Test Centers are only located in Chittagong and Dhaka in Bangladesh.
Below are the dates of the exams with respective cities: 

| | | |
| --- | --- | --- |
| Months | Dhaka | Chittagong |
| April | 1,15,29 | 1,12,15,26,29 |
| May | 6,13,20 | 6,10,13,20,31 |
| June | 3,4,10,24 | 3,10,14,24,28 |
IELTS and TOEFL differ in the following ways:
In the UK, IELTS is more widely utilized, but in the US, TOEFL is more often used.

While TOEFL only has one version, IELTS has two: Academic and General Training.

TOEFL Scores are from 0-120, while IELTS are from 1-9. 

The TOEFL test contains a recorded speaking section that is later graded by expert evaluators, whereas the IELTS test includes a face-to-face speaking section with a trained examiner.

While the TOEFL test is given on a computer, the IELTS reading and writing components are done on paper.

The total test time for IELTS is 2 hours and 45 minutes, but the complete test time for TOEFL is about 3 hours.
The TOEFL exam holds significant importance for students in Bangladesh who aspire to study abroad, especially in countries where English is the primary language of instruction. The exam is designed to measure a candidate's proficiency in the English language, focusing on reading, writing, speaking, and listening skills. 
With its wide recognition and acceptance in universities and institutions worldwide, including the UK, the US, Canada, Australia, and Europe, the TOEFL exam is a preferred choice for students in Bangladesh. The exam's format and structure, availability of preparation materials and resources, and the conducting body's assurance of fair and unbiased score reporting make the TOEFL exam a reliable and credible test for students to showcase their English proficiency.