Australia, one of the top international study destinations for Bangladeshi and other international students, has a lot of requirements for students. Australia is renowned for having a reputable educational system that emphasizes constructing world-class facilities while also being practical, knowledge-based, and practical. Due to its superior living standards, excellent quality of life, attractive future employment prospects, research opportunities, and comparably low educational expenditures, the nation draws a lot of overseas students.
Australia is one of the premier educational destinations for higher education with international recognition readily available for degrees gained in the country. Eligibility requirements and admission criteria for international students may vary across institutions of higher education and VET (Vocation Education and Training) providers.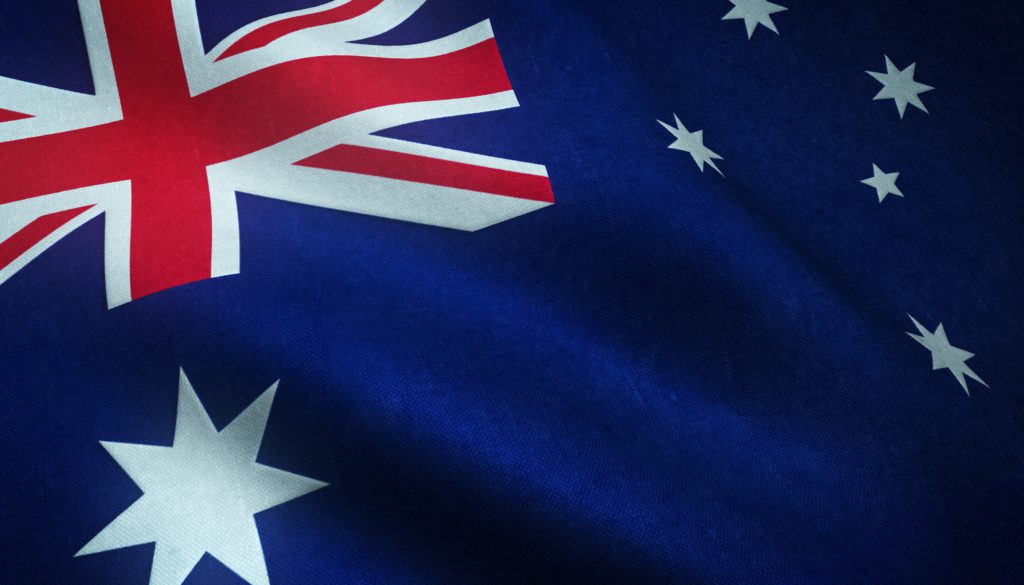 Academic Entry Requirements
Depending on the course you intend to take, different academic prerequisites (including English proficiency level) may apply.
You can think about enrolling in a Foundation course, commonly referred to as a bridge study program, to assist you in meeting the academic entry criteria equal to an Australian high school diploma. Most colleges and universities provide foundation courses, which are typically one year long.
Undergraduate programs in higher education require the Australian Senior Secondary Certificate of Education (Year 12) or an equivalent. There may be special prerequisites for some undergraduate courses.
Postgraduate course in higher education requires you to have earned at least one undergraduate degree. Providers of education might also take your aptitude for research or relevant professional experience into account.
Schools and Vocational Education & Training
Entry criteria might vary by state and territory as well as by individual schools. On the other hand, most vocational education and training (VET) do not require entrance exams. However, you might need to have had work experience or studied certain subjects for some courses.
Entry Requirements for a Bangladeshi Student
Bangladeshi students who want to study in Australia will need to provide proof of their English language ability just like any other overseas student. This is to make sure that students from Bangladesh or any other country studying there won't run into any problems understanding concepts while they are there.
Furthermore, you would need certificates that verify your previous educational background. If you're looking for course credits, you'd also need certificates or paperwork that attests to prior learning or employment. English must be used to translate these.
English Proficiency Requirements
You would come across this exam quite often to prove your proficiency in the English Language and it is considered as one of the most popular language exams used to evaluate English ability worldwide. Four sections comprise this test:
1. Listening
2. Speaking
3. Reading
4. Writing
Each applicant will have a total of two hours and forty-five minutes to finish this test. Most universities typically need applicants to have a score of approximately 6.5. However, not every Australian university has these requirements, so students applying to Australian universities can select the institutions that best fit their test results and academic preferences.
The universities in Australia recognize the Test of English as a Foreign Language (TOEFL) as another English competence exam. The TOEFL has four portions, including Listening, Speaking, Reading, and Writing, just like the IELTS. The length of the test is the only distinction between the TOEFL and IELTS. The TOEFL has a time limit of 4 hours and 20 minutes, and a score of at least 46 is needed to apply to study in Australia. However, if the scores fall between 60 and 90, it will be more likely that the universities in Australia will shortlist the applicants.
All Australian universities recognize the Pearson Test of English Academic as an alternative exam for English competence. Similar to IELTS, this one has four sections: listening, speaking, reading, and writing. For this exam, students have three hours to finish the examination, and they must have a minimum score of 42 to apply to Australian universities. However, as was previously indicated, students should strive for scores between 50 and 64 to increase their chances of passing the exam.
The Australian Government Department of Home Affairs renews the C1 Advanced exam as proof of English language proficiency for all visa programs. It was originally known as the Cambridge English/Certificate in Advanced English (CAE). It implies that candidates who possess this qualification may continue to utilize C1 Advanced for employment, study, and immigration to Australia.
Out of 200, a score of 147-154 would mean that you are functional, a score of 155-170 would mean that you are vocational and a score of 171-186 would mean that you are proficient. If you score a 200 out of 200, it would mean that you have superior English skills.
Proficiency and the Certificate of Proficiency in English (CPE), is an English language examination provided by the Cambridge Assessment English. C2 Proficiency is the highest-level qualification provided by Cambridge Assessment English and shows that learners have mastered English to an exceptional level.
Preparing and passing this exam proves that the applicant has the level of English that is needed to study or work in a very senior professional or academic environment that demands high proficiency in English in course levels such as specific English courses, postgraduate, research or PhD programmes and academic seminars, and communicate effectively at the managerial and board level international business.
The C2 Proficiency certificate never expires, unlike exams like the TOEFL or IELTS, which do.
The admissions procedure for international students wishing to enroll in Australian universities also heavily relies on course-specific secondary exams such the SAT, ACT, or GRE for undergraduate programs, and the GMAT or GRE for graduate programs.
Requirements of Australian Universities
English Proficiency Requirements
Study Level

IELTS

TOEFL

PTE

C1

C2

overall rating of 5.5 (no band less than 5.0)

a score of at least 55 overall.

a total score between 42 and 49, with no section scoring lower than 40

A minimum score of 162 and no skills below 154.

overall rating of 5.5 (no band less than 5.0)

range of 6.0 to 6.5 (no band less than 6.0)

a total score between 67 and 79

a total score between 50 and 58 (no section less than 50)

a score between 169 and 176, with no skill lower than 160.

a rating between 180 and 230, with no talent below 180

score of 6.5 overall (no band less than 6.0)

A total score of at least 79

total score of at least 58 – 64 (no section less than 50)

A score of at least 176 with no individual band less than 169.

a rating between 180 and 230, with no talent below 180

score of 6.5 overall (no band less than 6.0)

A total score of at least 79

total score of at least 58 – 64 (no section less than 50)

A score of at least 176 with no individual band less than 169.

a rating between 180 and 230, with no talent below 180

a final grade of 6 to 6.5 (no band less than 6.0 – 7)

a total score between 79 and 94

total score of at least 50 – 65 (no section less than 50 – 65)

A score of at least 165 – 185 with no individual band less than 169 – 185.

a score between 180 and 230, with no single band falling below 180
Requirements for Undergraduate Programs
Prior to the start of their UG program, students enrolled in Australian institutions must have passed Class XII and be at least 17 years old.
The minimum criterion for most courses is above 60%, with a few requiring higher marks depending on the course's level (e.g. Medicine, etc.).
Requirements for Postgraduate Programs
International applicants who have earned their first degree at the undergraduate level are eligible to apply for admission requirements to study for a master's degree in Australia.
The candidate must have successfully finished a graduate course or degree that took at least three years from a recognized school in order to qualify.
 A research proposal must be submitted for the research-oriented program if you want to enroll in a research program or a PhD program. In most cases, it will also contain a thorough research proposal, along with research articles, abstracts, and other materials that are relevant to the course and the universities that offer them.
Requirements for Diploma and VET programs
Students must typically have completed a level of study equivalent to the Australian Years 10, 11, or 12 in order to enter the VET system. There can be required coursework or job experience requirements for some courses.
Some disciplines, like art and design, could additionally need the submission of a portfolio in order to be admitted.
For any extra admission requirements, English language requirements, details on fees and charges, and information on course start dates, students should check with individual providers.
Requirements for Applying
Higher secondary and Senior secondary reports
GMAT and IELTS (If applying for MBA)
Statement of Purpose
Letter of Recommendation
1. The Application Form
Applications must be inquired about at least 12–15 months prior to the anticipated admission date. Request application materials from the university website through email. On most university websites, there is a form where you can request application materials.
Another option would be downloading from the website. The majority of schools' websites offer printable, downloadable versions of their application forms. These can be utilized as standard forms.
Obtaining applications via university representatives is another option. You can get applications from study abroad agencies who expertise in these sorts of matters.
2. Admission Exams & Follow Up
–  In addition to transcripts (notebooks or report cards) of the final exams, secondary and upper secondary reports or certificates should be provided. Converting the scores earned according to Australia's grading system is optimal. You must submit your IELTS and GMAT scores if you're applying for an MBA program. IELTS and GMAT minimum scores may differ from one education provider to the next. For information on the course's qualifying requirements, consult the website of the specific university.
– If you are submitting an application for an MBA or a degree in a doctorate program, you may be asked to submit work experience certificates or letters outlining your significant duties and positions occupied. Additionally required is a thorough CV.
– A statement of purpose that includes information about the applicant's career objectives, interests, extracurricular activities, the reason the applicant chose the particular stream, and how the applicant plans to support himself or herself while studying in Australia is required.
– A letter of recommendation, outlining the student's skills, shortcomings, and reasons why he or she would succeed in the selected sector, should also be included (two recommendations are suggested).
3. The Follow Up
You can now wait because it typically takes a week for a university to respond once you have applied and submitted the necessary paperwork and other application requirements to the shortlisted universities. In the interim, you can learn more about the visa requirements by visiting your local Australian Government office or by visiting the Department of Immigration and Citizenship of Australia's official website.
Also during this time, you can make plans to cover the course tuition and their living expenses while they are visiting Australia. You can start the visa application procedure as soon as you have an Electronic Confirmation of Enrollment (eCoE) from a specific university or institution.
Student Visa Requirements & Fees
The Australian Student Visa (Subclass 500) starts from AUD 650. With this visa, you are able to participate in an approved course of study with this visa and bring family members with you to Australia. You can apply online from within or outside of Australia. For this visa, you must be registered for a course of study and you must have overseas student health insurance (OSHC).
These are the requirements you have to meet:
1. Be registered for an Australian course of study
2. Have Overseas Student Health Cover (OSHC)
3. You must also demonstrate that you are receiving welfare if you are under 18 years old.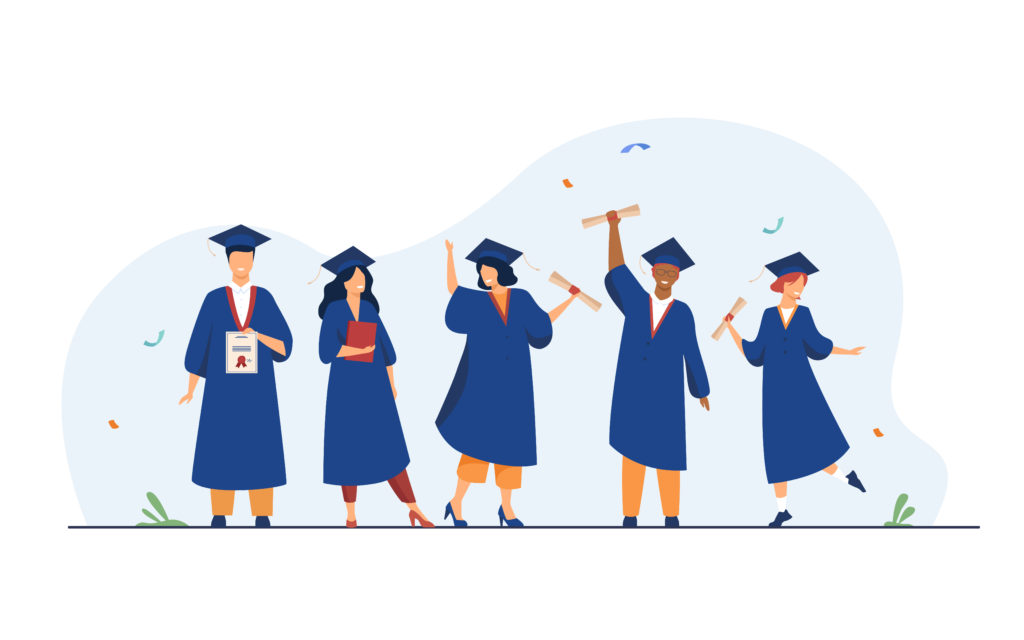 There are 3 types of scholarships in Australia that you can apply for. 
1. Australian Government Research and Training Program (AGRTP)
-be commencing or enrolled as an overseas postgraduate researcher.
-have a significant potential for future research and a stellar academic record.
-You must either have an unconditional offer of admission, be enrolled in a PhD or master's by research program, or both.
2.  Australia Awards
-The applicant must be a citizen or resident of one of the participating countries, such as Bangladesh, India, or Pakistan.
-The applicant must be 18 years old by February 1st, the start date of the scholarship.
-IELTS 6.5, TOEFL 78, and PTE 58 are the minimal requirements for English language proficiency.
-You must be able to enroll in the preferred Australian university.
-You must fulfill the conditions outlined by the Department of Home Affairs in order to obtain an Australia visa.
-Candidates cannot have previously earned an Australia Award unless they have lived abroad for twice as long as they have lived in Australia
3. Endeavour Leadership Program
-The candidate should not be participating in their leadership role in a nation where they are citizens, dual citizens, or have a permanent residence.
-He or she must be a native of one of the following continents: the Americas, Asia, Africa, the Caribbean, Europe, the Middle East, or the Pacific.
-The International Individual Endeavour Leaders must carry out their work in Australia; they cannot be Australian citizens, Australian permanent residents, or holders of dual citizenship.
-The applicant must be a national or legal resident of one of the participating nations.
-Beginning the program by January and no later than November is the deadline for the candidate.
-The candidate is not eligible to submit an application for a category in which they have already received an Endeavour scholarship.
-At the start of their leadership activity, they should be at least 18 years old.
-The applicant should not be given any additional benefits from the Australian Government's mobility, scholarship, or fellowship programs
For overseas students, undergraduate degree programs typically cost between AU$20,000 and AU$45,000, and master's and doctoral degree programs typically cost between AU$22,000 and AU$50,000.
Yes you can. As an undergraduate student you are allowed to work 20 hours a week. If you are a researcher in post graduate level, you would be granted unlimited hours.
It can be very competitive to get scholarships. With good grades and extraordinary extracurricular activities, you might be able to get a good percentage of scholarships for your program. Our counselors at ETIBD will be here to assist you with the process.
Academic requirements in Australia will vary from one institution and program to the other. However, your skills in the English language can be considered as extremely important as you will need it in your day to day experience in Australia as an international student from Bangladesh. Next, you will need your school certificates, statement of purpose and a letter of recommendation. 
Lastly, you will need your visa and health coverage. Applying can be a hectic process, so, feel free to consult with agencies that are near you to make your process easier.