Executive Trade International is honored to have received the Certificate of Appreciation from Eastern Bank Ltd in recognition of the existing amiable business relationship on 6th September 2020. Senior management officials of Eastern Bank Ltd handed the Award Crest and Certification to Farah Reza, Executive's Assistant Manager, in the presence of Executive's Director, Sajjadur Rahman.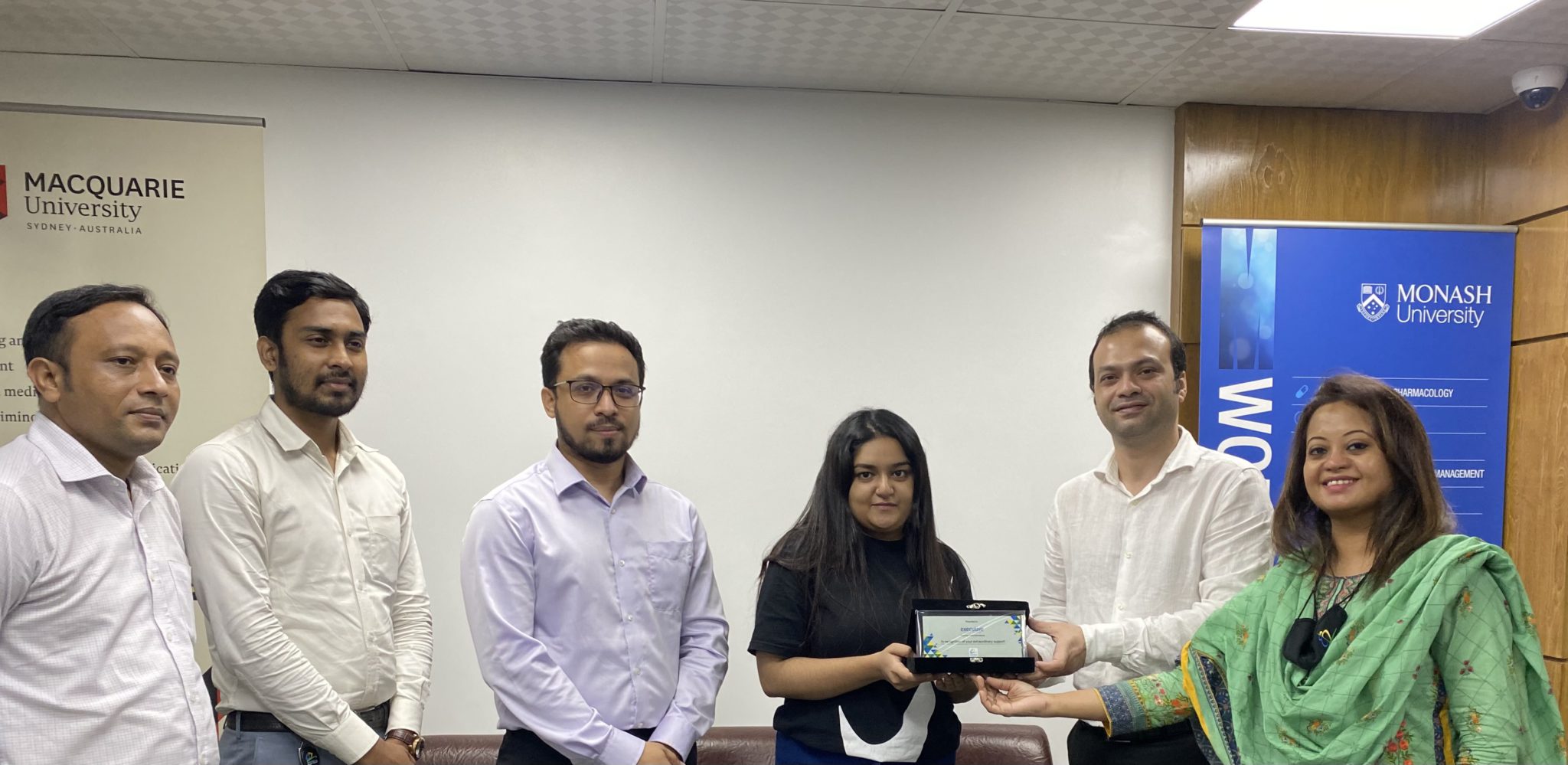 In the Banking and Finance industry in Bangladesh, Eastern Bank Limited, better known for its acronym EBL, has emerged as one of the most valuable financial institutions and is now considered a market leader. EBL has consecutively received the Best Retail Bank award in Bangladesh for the last six consecutive years.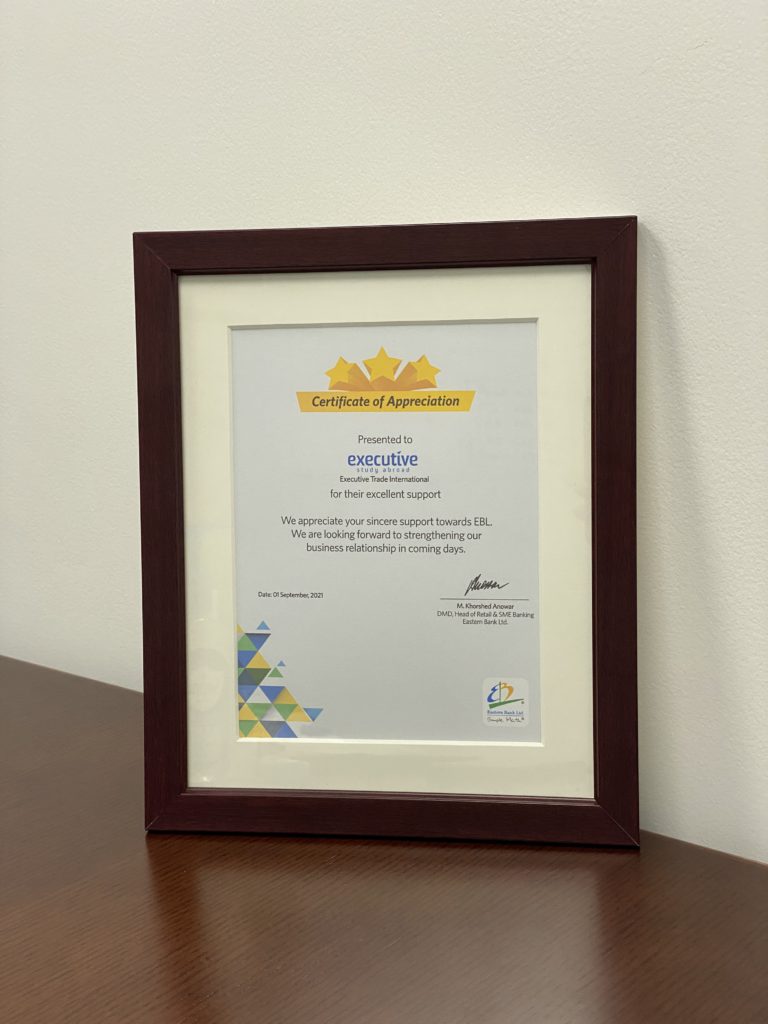 EBL offers Student File Services aimed at providing customized banking solutions to students who are planning to go abroad for higher studies. It is a legal protocol in Bangladesh for students intending to pursue their higher studies abroad that the funds for tuition fees and living expenses need to be sent through a financial institution. To cater to such students, EBL has developed the Student File Service, whereby fee payment, refund processing, and such services become hassle-free. All of Executive's students preparing for higher studies abroad are suggested towards our trusted banking partner EBL.
We sincerely hope that the methodical partnership between EBL and Executive remains long-lasting.