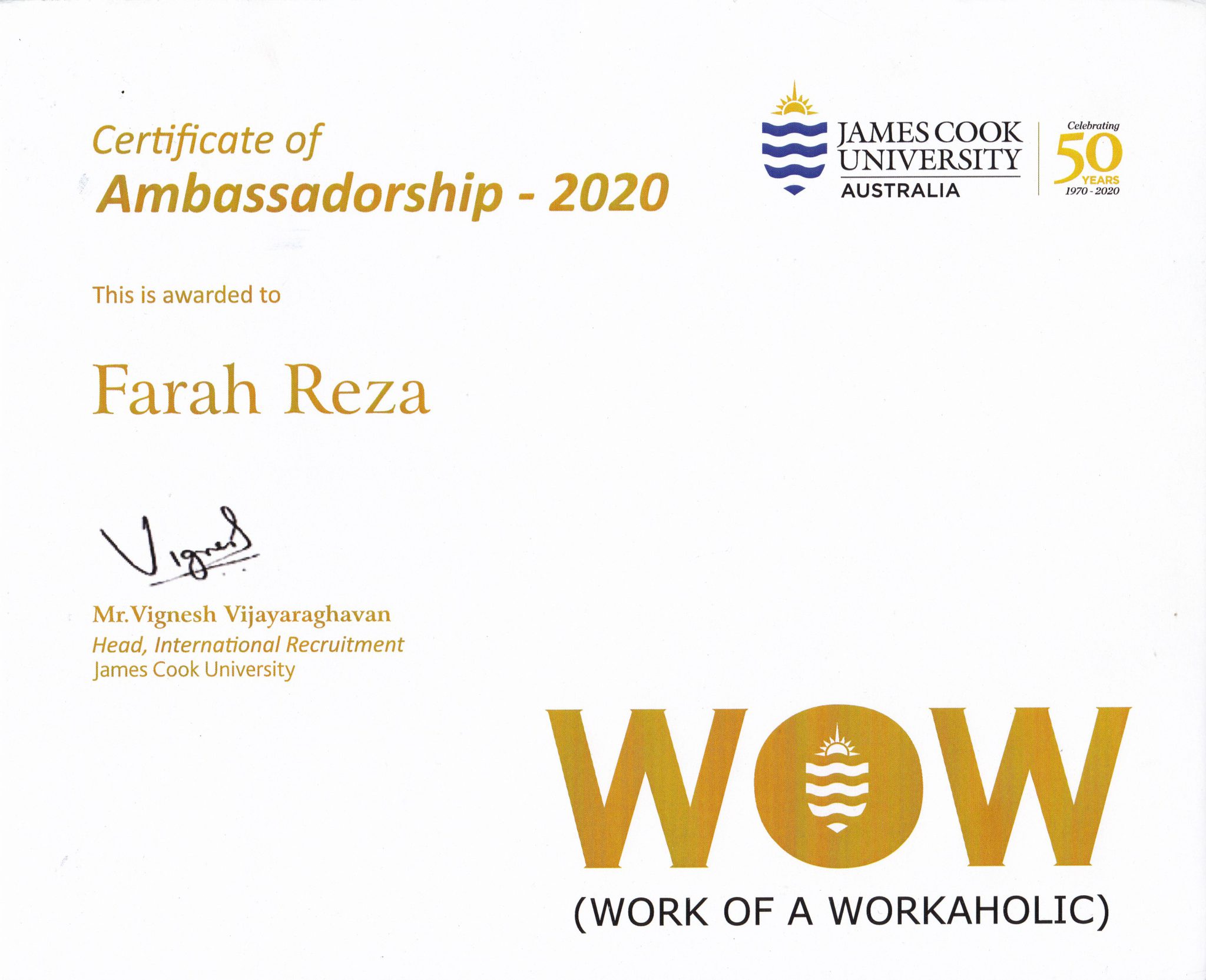 The new normal brought by the COVID-19 pandemic has changed how we work. While the transition has been a challenge we can proudly say that Executive Trade International has successfully coped with it.
This would not have been possible without the synergy of our team and university partners.
James Cook University has recognized one of our Counselors as a "Star Ambassador" for her commitment towards work and her workaholic personality.
Ms. Farah Reza has been awarded with Certificate of Ambassadorship, 2020 by James Cook University.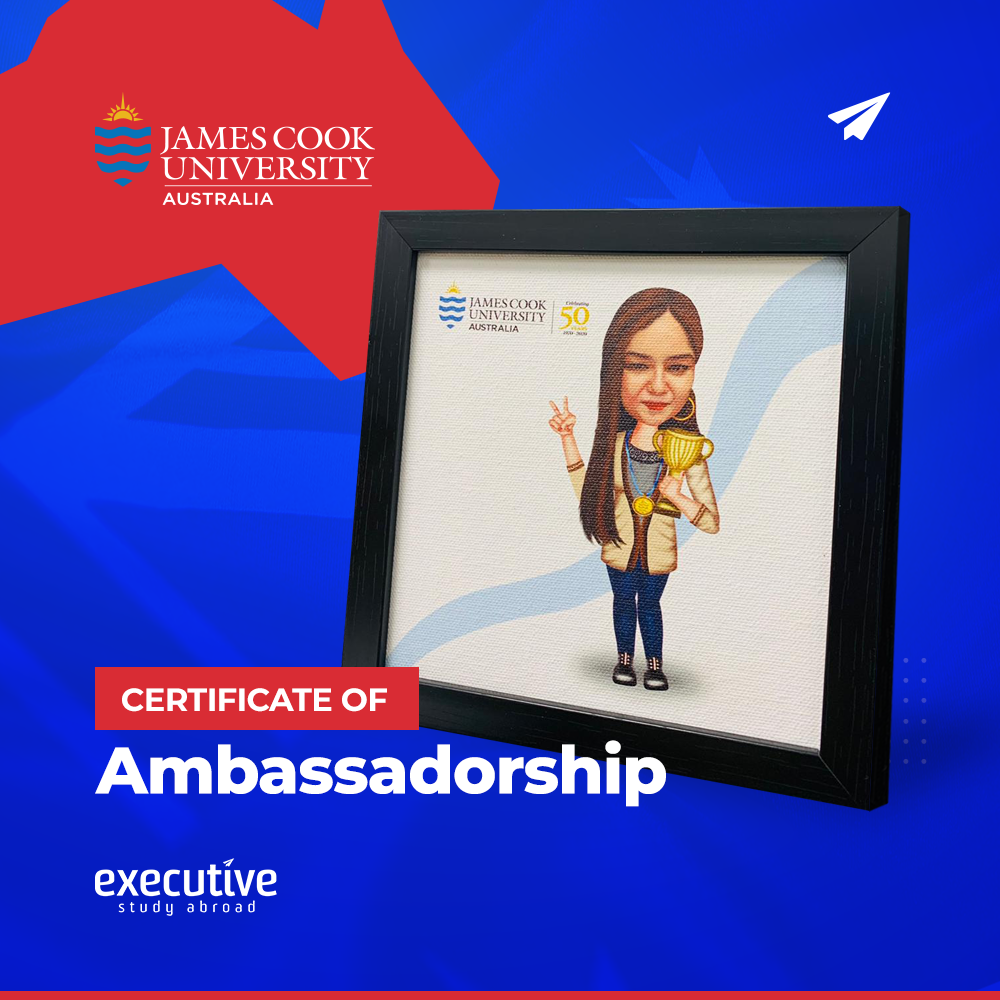 We thank Ms Farah Reza for her unconditional support and sincereness that helped us achieve international success.
Executive is honored to be have received this gesture of recognition by JCU and we look forward to the brighter coming years of our association.