What is the OIETC (now ELLT) Exam?
The OIETC was the ELLT's predecessor. English Language Level Tests, also known as OIETC and ELLT, are used to assess a student's proficiency in their use of the English language. The Oxford International Digital Institute's 13 point scales used in the ELLT are used to calculate a student's English proficiency score.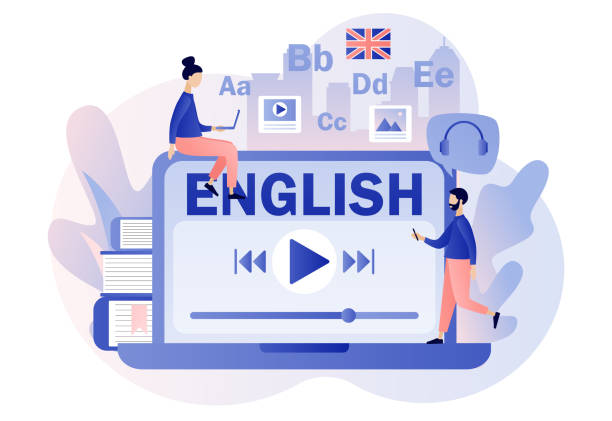 How Does OIETC/ELLT Exam System Work?
The ELLT is a four-step test that may be finished entirely online and determines your current level of English language proficiency. Students who successfully complete all four parts of the evaluation are given a certification and comprehensive report, enabling them to continue and apply to university programs with verification of their English proficiency without ever leaving their homes. 
Part 1) The Reading Exam comprises two texts and lasts for 40 minutes in total. This means that you have 40 minutes to complete 2 texts and some questions.
Part 2) The listening exam comprises two audio recordings and is only 20 minutes long. You must now listen to the recording and respond accordingly.
Part 3) The Writing test is taken by submitting a special written assignment to the examiner. This test will last for a total of 60 minutes, and you must produce an essay that is based on your opinions.
Part 4) The student schedules the speaking portion at a time that works best for them. With a live examiner, this is conducted. There are three distinct stages to the speaking test, and each one lasts for around 15 minutes.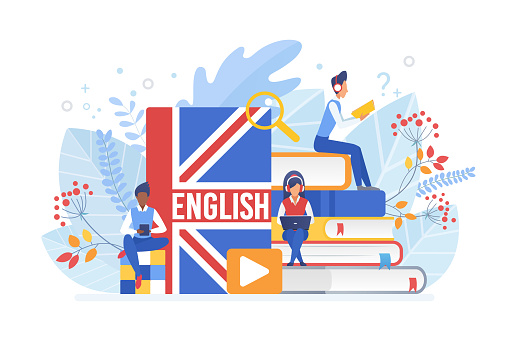 OIETC/ELLT Accepted University List
This exam is mostly preferred and acceptable by universities in the UK. For admission to their programs, the following universities accept the results of the English Language Level Test (ELLT):
Here are universities that accept ELLT in the UK: 
The University of Central Lancashire

University of Birmingham

University of Dundee

University of Cardiff

University of Coventry

University of Greenwich

University of Hertfordshire

University of Hull

University of Roehampton

University of Strathclyde

University of Sunderland
It gives a results certificate that may be used to apply to a prestigious international university anywhere in the globe. 

It provides an accurate and validated language-level score in just one session.

It is administered in the testing venue, which has a steady internet connection and all the necessary tools to finish the test.

Agents can provide customized approaches to support students with their study destination based on each student's academic aspirations.

Students may apply to the selected study program at institutions in the UK, Europe, and North America if they are happy with the ELLT Global results. 

The ELLT and ELLT Global are administered by OI Digital Institute, which collaborates with numerous universities to let students utilize their ELLT certificate as evidence of their language proficiency.
Overall, IELTS is more recognized worldwide and is more accepted by universities all over the world. ELLT is fairly new and it is completely taken online so exams that are taken offline are preferred more.
In terms of scores, here are the comparisons for both these tests:
| | |
| --- | --- |
| IELTS | ELLT |
| IELTS 4 | ELLT A2+ |
| IELTS 5 | ELLT B1+ |
| IELTS 6 | ELLT B2+ |
| IELTS 7 | ELLT C1+ |
Requirements of OIETC/ELLT
The pre-test setup must be finished by the students before the test may begin. Students must share their screen, activate the microphone, and confirm that video recording is enabled during the pre-test setup.
Students will be required to:
1. Take an accurate selfie of themselves
2. picture of their passport
3. Pose for a picture while holding your passport.
4. Share screen
5. Examine their volume.
6. The pre-test walkthrough can be finished in little more than 15 minutes.
OIETC/ELLT Exam In Bangladesh
The OIETC Exam is held by various centers in Dhaka and Sylhet in Bangladesh. In Dhaka, English World is recognised for OIETC exams as well. Here at Executive Study Abroad, we can help you. 
The ELLT Portal is used to complete every component of the test. ELLT Global students must visit the ELLT website, create an account using an email address and password, book their test, and pay the exam price in order to register and schedule their exam. The ELLT gateway contains all of this.
Students will get an email after submitting the registration form asking them to activate their accounts. Students must visit the ELLT Portal after their accounts have been successfully activated and choose the date and time they want to take the ELLT Global. Payment will be necessary once they have confirmed the date and time of their ELLT Global.
Each student must pay £120 for the exam. All popular credit cards can be used to make payments online. The first three stages of the exam can be accessed once you have paid for it. You will be able to arrange your speaking evaluation once they are finished.
ELLT Preparation Centers are crucial in helping students get ready for the ELLT assessment and give them the tools and techniques they need to do well on their exams. There are ELLT Preparation test centers in Bangladesh which can help you prepare for the test by providing you sample papers and taking mock exams. 
Take a practice examination.

Recognize the test format.

Be mindful of the exam time restrictions.

Improve your IELTS tactics and English language proficiency.

hone a variety of reading abilities.
OIETC/ELLT is a relatively new form of English exam that can be used to showcase your skills. It tests your reading, writing, and speaking abilities in English and it can help you to join certain
universities around the world.
If you are unable to go to an exam center and take the exam physically, this exam is the perfect
option for you.