Darwin is Australia's hottest capital city, and it's situated in the Northern Territory at the very top of the country. The location is ideal for you if you want to study in a tropical setting near beaches. There are a lot of magnificent sceneries in Darwin (and the larger Northern Territory), many of which are well-known worldwide, but there are also a lot of additional benefits to studying there.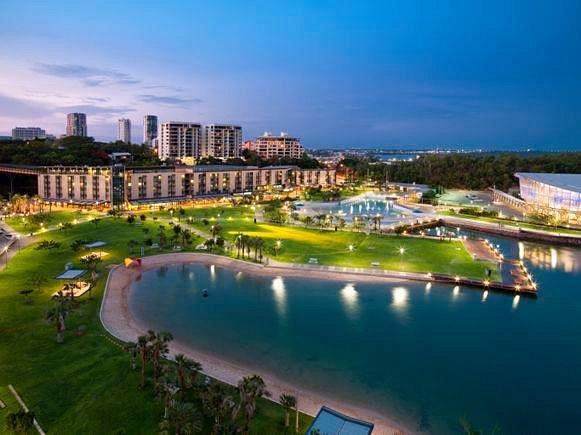 Why Should You Study and Live in Darwin?
Darwin, the capital of Northern Territory in Australia, offers world-class education, affordable cost of living, diverse community, and excellent employment opportunities to graduates. With stunning natural beauty, rich cultural heritage, and a tropical climate, it's an attractive destination for international students
1. Popular Markets and the Beach:
Darwin's renowned markets are a great place to find locally crafted treasures and pamper your palate. Sit on the beach with food from one of the 60 food stalls at the Mindil Beach Sunset Markets and watch a flaming Darwin sunset fade into the water.
2. Darwin Waterfront Precinct:
The Darwin Waterfront district, located in the center of the city, brings together some of the best dining, entertainment, and natural attractions Darwin has to offer. There's never a dull moment while you're on the riverfront, especially when you consider the busy calendar of festivals and activities that runs all year long.
3. Weather:
Darwin is located in the wet and dry tropics of Australia. The climate in Darwin is tropical savanna, with distinct wet and dry seasons. Between May and October, there is very little rain, and the temperatures are more moderate.
4. The community:
Local communities in Darwin are extraordinarily warm, welcoming, and multicultural. Numerous multicultural community organizations and services are located in the Northern Territory. The Darwin Waterfront Harmony Soiree, an annual celebration of the cultural diversity of the Northern Territory, brings these groups together. The celebration features cultural performances, exhibits, and activities like lantern competitions, a discharge of a flotilla of lanterns, and a grand finale of fireworks.
5. The Wonderful Cuisine:
Darwin is a modern dining treat because of the proximity to Asia and the ocean of fresh catches. As a student, you can enjoy the flavors at some of Darwin's best restaurants. Local ingredients used in the cuisine include mud crab, barramundi, Kakadu plums, lemon myrtles, and even green ants. There are many places to eat in and around Darwin.
6. Education system:
English language programs and top-notch elementary and secondary education options are available in Darwin . Numerous private vocational education and training (VET) organizations provide a wide variety of programs, including early childhood education and care, management and leadership, nursing, commercial cooking, nursing, and electro-technology and instrumentation.

Secondly, Darwin is the home of Charles Darwin University which is classified as Australia's fourth-best university for undergraduates who achieve full-time employment. The undergraduate employment rate at CDU is 79%, with a typical beginning salary of $61,400.
Best Universities in Darwin Australia
International students will find Darwin to be a wonderful and diverse city. There are several reasons why international students choose to relocate to Darwin, including its high educational standards, nature and wildlife, as well as its multicultural offerings and adventurous lifestyle.

Just like every other city in Australia, Darwin has a similar education system with pre-schools, primary and secondary education, tertiary and higher education (which includes universities, VETS).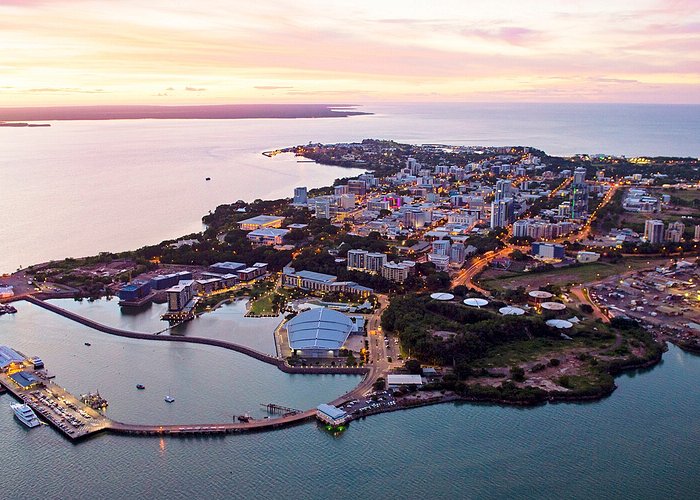 For your convenience, we have compiled a list of the best institutions in Australia that provide associate, bachelor, master's, and doctoral degrees.
Name

General Info

Best Courses

Tuition Fee (AUD)

Scholarship

Campus Info

Charles Darwin University

-engineering -humanities and social sciences -law -psychology -business

-50% or 25% (merit based) -Certain amounts 3,000 - 12,000

-Casuarina Campus -Alice Spring Campus -Palmerston Campus -Katherine Campus

Adult Education College for Indigenous Australians

-Ministry and Theology -Applied Ministries -Foundation Studies

Casuarina Northern Territory

Bachelor Institute of Indigenous Tertiary Education

-Education for Aboriginal and Torres Strait People -International students can apply too

-VET courses -Higher education courses partnered with Charles Darwin University

AUD 10,000 - 15,000 (up to 3 years)

-Alice Springs Northern Territory (NT) -Bachelor NT -Darwin NT -Tennant Creek NT -Nhulunbuy NT -Katherine NT

The Canterbury Institute of Management

-Provider of education for UG and PG students

-Business -Accounting -Sciences -Engineering -Law

-Three campuses in Sydney, Redfern and Darwin

One of the top public universities of Australia

Archaeology -Nursing -Medicine -Education -Biological Sciences -Pharmacy

Varies from one program to another (Brochure)

-Waiver of tuition fees up to 50%

-Casuarina -Nhulunbuy -Alice Springs
Career Opportunities in Darwin
There are numerous additional excellent reasons to study (and work) in Darwin as an international student, including its unique culture, year-round warmth, and availability of experiences and adventure. Darwin really offers one of Australia's highest employment rates.
1. The Job Market:
 The employment landscape in Darwin is a job seeker's paradise. With the highest employment rates, Darwin, a city with a variety of sectors, is close to Asia, has a rising population, and a robust hospitality and tourism industry, all of which contribute to a high labor demand.
2. Demand of skills:
Automotive, hospitality, teaching and learning, aging and disability care, health, and construction are important industries with particularly high demand.
3. Visa Availability: 
Given that Darwin is a regional destination for immigration, international students who attend schools there, such as CDU, are entitled to specific immigration benefits, such as a second Temporary Graduate (subclass 485) visa. This implies that you can be permitted to stay in, work in, and travel around this particular region of Australia for an additional one to two years.
4. The Top-Notch Education System: 
Darwin has a huge variety of educational institutions.. There is something for every international student at every step of their academic journey, whether you want to enroll in senior secondary studies to finish your high school education, learn English, take a Vocational Education and Training course, or enroll in university.
Top Career Opportunities in the City
In Darwin, the unemployment rate is lower than that of the national average. The Northern Territory's two-thirds of jobs are located in Darwin, making it the greatest city in the nation for graduates to find employment.
Darwin is the ideal area to start your career and benefit from the high demand for jobs because of the community's rapid growth. This list of some of the most in-demand professions and industries in Darwin can be useful if you're having problems picking what to study.
1. Hospitality and Tourism
2. Education and teaching
3. Nursing and midwifery
4. IT and Systems engineering
5. Occupational therapy
6. Aged and disability service
7. Motor mechanics
Cost of living in Darwin, Australia
Compared to other cities in Australia, Darwin is considered as a cheaper city to live in. For accommodation, if you would like to live near your campus, two options for you are International House Darwin (IHD) and UniLodge Darwin. The range of prices for both of these housing options are from $175 to $310 per week. If you want to live in a rental property or live with your friends, your average price should be from $250 to $350/week depending on whether you live in a shared apartment or house.
For restaurant meals, you can spend up to AUD 25 per meal. In terms of groceries, here is how much you might need to spend:
| | |
| --- | --- |
| Item Name | Cost in AUD |
| Loaf of Bread | 3.05 |
| Milk (1L) | 1.70 |
| Eggs (12) | 6.25 |
| Chicken (1kg) | 12.50 |
| Water (1.5L) | 3.40 |
| Apples (1kg) | 5.25 |
For transport, you can buy a concession fare ticket for $1 as an international student, or you can spend only $7 for a weekly pass.
For utilities, here is how much you might need to spend:
| | |
| --- | --- |
| Name of Utilities | Cost |
| Basic (Electricity, Heating, Cooling, Water, Garbage) for 85m2 Apartment | AUD 252 |
| 1 min. of Prepaid Mobile Tariff Local | AUD 0.62 |
| Internet | AID 90 |
Living in Darwin has numerous benefits, one of which is the abundance of locations that allow free access.
| | |
| --- | --- |
| Entertainment Places | Cost |
| Cinema Tickets | AUD 20 |
| Swim tickets at the Casuarina Pool | AUD 47 for 30 entries |
| Museum and Art Gallery Northern Territory | Free |
| Lee Point Beach | Free |
| Dripstone Cliffs | Free |
| George Brown Botanic Garden | Free |
| Live comedy shows | AUD 30 |
How to Apply in Darwin Universities?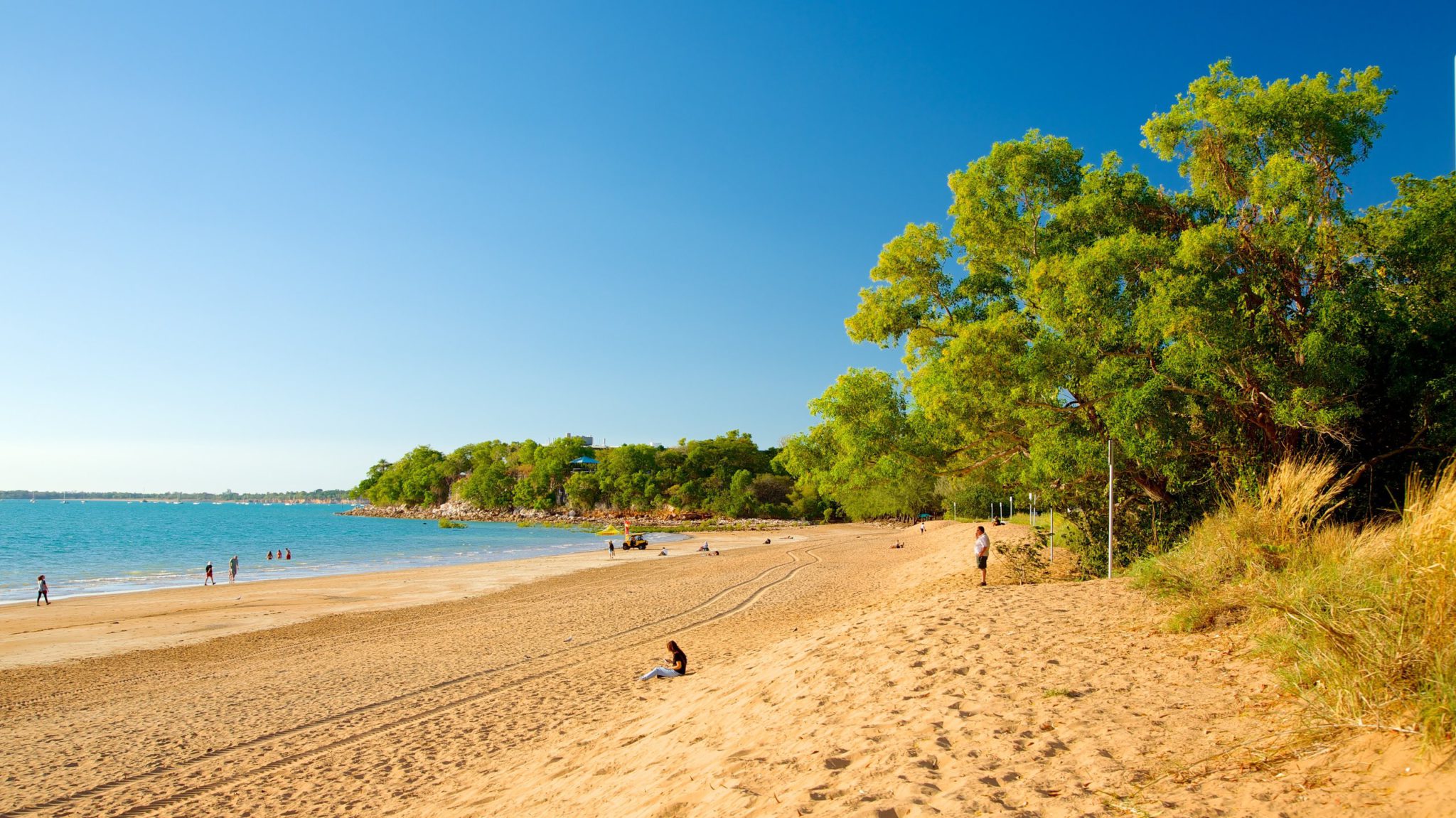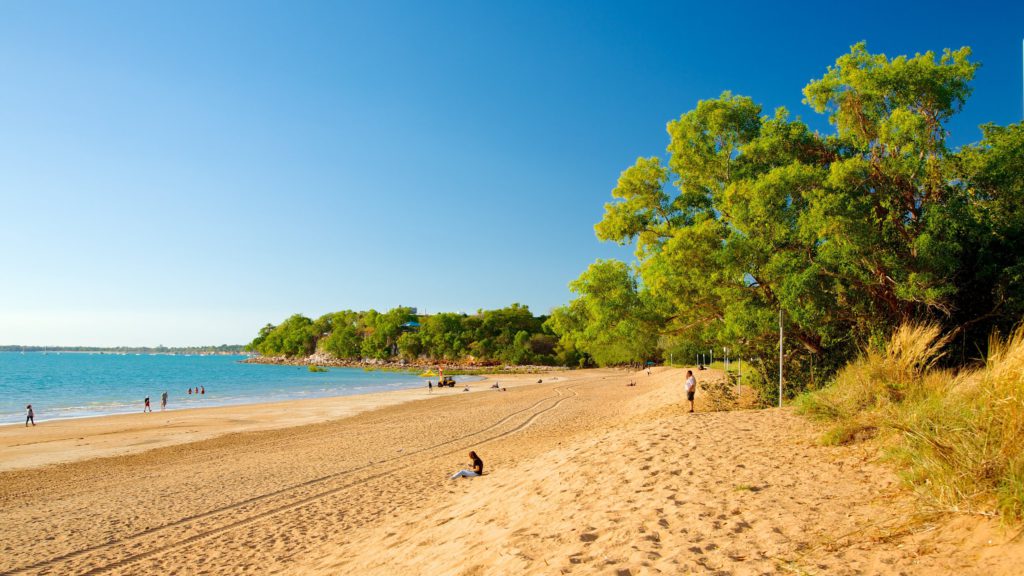 You need to fulfill the prerequisites to study in Australia before you can submit an application to any Australian institution or college. From the list of classes offered to overseas students, pick one. The costs for each course for that year are listed for each course. Make sure the "international" search filter is selected. This will guarantee that courses that are open to study abroad will be displayed. You can see the academic and English course entry criteria online.

All applications must be submitted online, either directly or by providing a working email address when setting up an online account. Our counselors at Executive Study Abroad are here to help you to apply to your desired university at Darwin.
There are several reasons why students decide to further their education in universities and colleges in Darwin. The North Territory's capital, Darwin, has one of Australia's highest employment rates, which makes it quite simple for students to get jobs.
Both the cost of life and the expense of education are very reasonable in Darwin's educational institutions.
When you study there for two years and have the necessary skill set, you can really obtain permanent residency in Darwin, Australia, as an international student. Lastly, Darwin is beautiful with its beautiful beaches and museums.