All areas of business and finance, including auditing, taxation, financial, and general management, are covered by chartered accountants. Some work in the public sector, some in the private sector, while some are hired by organizations of the government.
For their members to maintain a competitive edge in their field, chartered accountants' institutes mandate a minimum level of ongoing professional development. They support specialized interest groups that excel in their sectors, such as those in entertainment and media or insolvency and restructuring. Through delivering advisory services, technical helplines, and technical libraries, they support their members. They also provide chances for business and career development, as well as professional networking.
Benefits of Becoming CA in Australia
Australia is home to a number of top-tier accounting universities that offer top-notch instruction as well as first-rate living quarters. 
Students who want to study CA in Australia can apply to these institutions and universities. If qualified, students may apply for a number of scholarship programs offered by these institutions. 
1. Students have more possibilities to study because there is such a great demand for CA jobs.
2. It offers fantastic learning options and a competitive advantage. 
3. Students may be eligible for a number of scholarship programs that reimburse up to 100% of their tuition.
4. The Australian CA Programs learning environment consists of real-world scenarios which enhance technical skills.
5. The accounting associations in Australia and NZ will provide you access to global opportunities since they are recognized by leading accounting bodies worldwide.
Which Country is Best for CA?
Australia is one of the best countries in the world to study accounting. Accountants might find great employment prospects there as well. In Australia, accountancy students are taught utilizing the most cutting-edge technologies currently accessible. System, application, and research development are investments made by educational institutions. There is a significant likelihood of finding qualified accounting educators from various racial origins. International students are exposed to a variety of topics, which enables them to comprehend the customs in other cultures.
Overall, pursuing a CA degree in Australia offers fantastic study possibilities and a competitive edge. Additionally, students may be eligible for a number of scholarship programs that reimburse up to 100% of their tuition.
Types of CA Courses in Australia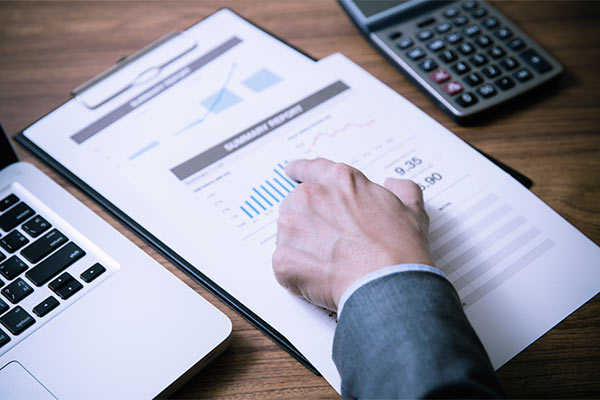 Two admission options are available for students who want to study CA in Australia, and they are as follows:
1. CA Foundation: Students who wish to enroll in a CA course after completing grade 12 may do so by passing the CA Foundation examination. Students favor taking this path.
2. CA IPCC: After graduating, students who choose to pursue a career in accounting may enroll in the CA IPCC level of the course. Students with a degree in commerce must receive 55% of the possible points, while all other applicants must receive at least 60%.
Top 10 Universities in Australia for CA
These are the universities you can go to before enrolling yourself into a CA program. You can get a bachelor's degree in accounting, finance or commerce before going to a CA program. 
University Name

Location

Degree Name

Cost

Requirements

Benefits and USP

The University of New South Wales

Sydney

Bachelor of Commerce

39,360

-secondary education degree

-required scores for degree

-English language proficiency

It is recognized as an approved tertiary institution by accredited CA institutions 

The University of Melbourne

Melbourne

Bachelor of Commerce

39,100

-Completed secondary education recently

-English language proficiency

Australia's #1 university for business and management

Workforce and career ready after three years

The University of Sydney

Camperdown

Bachelor of Commerce

39,024

-English language requirements

-studied a recognised qualification with proper grades

Top 25 in the world for Accounting and Finance

Accredited by CAANZ and CPA Australia

The Australian National University (ANU)

Canberra

Bachelor of Commerce

38,500

-English language requirements

-studied a recognised qualification with proper grades

Apply theoretical and technical business knowledge, skills and research techniques relevant to the major(s) studied.

Monash University

Melbourne

Bachelor of Commerce with major in Accounting

36,832

-Overall 6.5 in IELTS 

-Mathematics and English as prerequisites 

-4 Campuses to choose from

-High global recognition with 11 majors to choose from in business

The University of Queensland (UQ)

Brisbane

Accounting- Bachelor of Commerce

36,336

-Overall 6.5 in IELTS 

-subject prerequisites

-focuses on capital markets

-reporting

-leading Australian accounting researchers

Macquarie University

Sydney

Bachelor of Commerce

36,000

-Specific course requirements

-English language proficiency

-Secondary school experience

-highly successful graduates 

-Top 1% university in the world

-#1 in Australia for Masters in Business

The University of Adelaide

Adelaide

Bachelor of Commerce

35,500

-IELTS 6.5

-international qualification assessment requirements

-AACSB Accredited

-Australia's no.1 university for entrepreneurship education

The University of Western Australia (UWA)

Perth

Bachelor of Commerce

34,726

-Specific course requirements

-English language proficiency

-Secondary school experience

-work with 30+ industry partners

-high median salary for graduates at $55K

University of Technology Sydney (UTS)

Ultimo

Bachelor of Business

33,640

-English language proficiency

-Secondary school certificates

-10 majors to choose from. Combine accounting with a degree from business law or IT
Institute of Chartered Accountants Australia
The flagship CA Program from CA ANZ, the route to becoming a chartered accountant, combines a demanding academic program with real-world experience. Members may make business decisions and remain relevant in a changing environment with the aid of ongoing professional development.
Average Cost of CA in Australia
An undergraduate accounting degree might cost anywhere between $30,000 and $150,000 at the majority of Australian universities. If you decide to continue your education, a two-year master's in accounting program can cost anywhere from $40,000 to over $100,000. 
To become a CA you will first have to become a provisional member of chartered accountants. Here's an example from Chartered Accountants Australia and New Zealand of how much it might cost. Benefits for Provisional Members include discounted professional development courses.
Application Process for CA
1. Make sure they fulfill all prerequisites to gain admission to the CA Program and provisional membership in the CA ANZ.

2. Before participating in any CA program, they must submit an application to become a provisional member of CA ANZ.

3. The students must apply for the CA program and continue their studies after successfully obtaining the provisional membership for CA ANZ.
How to become a Chartered Accountant in Australia?
Study for a bachelor's degree (with a concentration in Accounting, Finance, Business or Commerce)

Provisional membership application in chartered accounting programs

Work as an intern in accounting firm to gain experience

Apply for a full chartered accounting membership in associations like 
Chartered Accountants Australia and New Zealand (CA ANZ)

CPA Australia

Institute of Public Accountant

Look for CA, CPA and Accountant Jobs and join 
Career as CA in Australia
In Australia, a chartered accountant can anticipate earning an annual income of AUD 81,000. They can anticipate a starting income of AUD 43,700, which with time and experience might rise to AUD 122,000.
The top positions that a chartered accountant can take on, together with their typical salary, are as follows:
Tax Accountant: AU$ 62,700
Accountant: AU$ 65,400
Chartered Accountant: AU$ 71,800
Senior Accountant: AU$ 74,300
Finance Manager: AU$ 116,800
Chief Financial Officer: AU$ 169,600
Please note that these are all estimates based on available resources, your salary might vary based on your skill and experience. 
CA Roles & Responsibilities
The job description for an accountant varies. At its core, an accountant's job is to give information and insights so that businesses or people may make wise financial decisions and accomplish their objectives while adhering to regulatory obligations. 
A few of the essential roles an accountant offers are as follows:
–Financial reporting and planning
-Cost control and planning
-Taxation
-Auditing
-Strategic management
-Decision-making 
Some notable responsibilities that an accountant typically handles would be:
-Examining a company's revenue and costs
-Financial statement preparation
-Creating forecasts and budgets
-creating management-level financial reports
-Addressing equities and cash flows
Chartered Accountant Skills
These are the skills required for you to be a  chartered accountant worldwide. 
-Numeracy skills: In order to calculate earnings, expenses, disparities between sets of numbers, trends in graphs or charts, and tax rates, accountants must have a strong grasp of mathematics. 

-Interpersonal skills: You can communicate your thoughts and expectations more effectively and understand others' expectations better if you have strong interpersonal skills.

-Software skills: Accountants frequently use several types of software to do their tasks, necessitating strong computing abilities and knowledge with standard programs.

-Excellent organizational skills: Large data sets are a common task for accountants, who frequently must manage their time, space, and resources effectively.

-Adequate teamwork skills: The ability to cooperate with others, take criticism, and contribute to a group are all examples of teamwork skills. Since chartered accountants may be a part of an accounting team for a major corporation or financial institution, these abilities are necessary.

-Legal skills: Managing a company's finances requires chartered accountants to thoroughly understand tax laws and other legal considerations.
Top CA recruiters in Australia
Although it can be incredibly time-consuming and exhausting, recruiting firms can make the process simpler. A candidate can land their dream job in a great company, especially in a tight labor market. He/she may even be fortunate enough to get hired by some of Australia's best businesses.
You may want to get hired in: 
Curamoir Healthcare Recruitment

Building Partners Recruitment

Selkirk group

The nudge groups

Construction-Recruitment

AOS Recruitment

Bridgeside recruitment

Hinchen Resource

Vroom Vroom Recruitment

Aptus Personnel
CPA or Certified Public Accountants are dependable financial counselors who provide planning and financial goal-achieving assistance to people, companies, and other organizations. In Australia, both CA and CPA are highly lucrative professions. Find out more from here.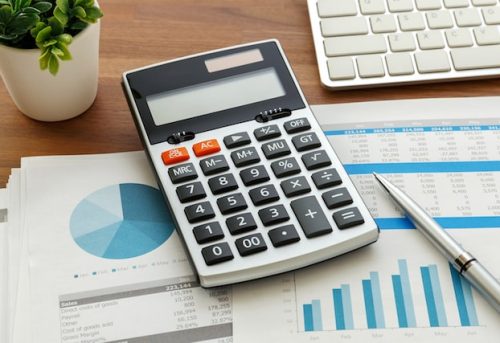 Australia is one of the best countries in the world to study accounting. Accountants might find great employment prospects there as well considering they have 3 organizations to choose from to learn CA. The high demand for CAs allows lucrative opportunities for people in this position.