A cover letter for scholarship is a letter that accompanies your scholarship application and provides additional information about your skills, achievements, and goals. This letter is an opportunity to demonstrate why you are the best candidate for the scholarship and how it will help you achieve your academic and career aspirations. 
Writing a compelling cover letter requires careful preparation, research, and attention to detail. This guide will provide you with tips and strategies on how to write a successful cover letter for scholarship applications.
Cover Letter: How to Create One?
A cover letter is a one-page document that accompanies your scholarship application. It provides an opportunity to introduce yourself to the scholarship committee, highlight your achievements and qualifications, and explain why you are the ideal candidate for the scholarship.
The goal of a cover letter is to persuade the scholarship committee that you are the best fit for the scholarship and should be awarded the funds.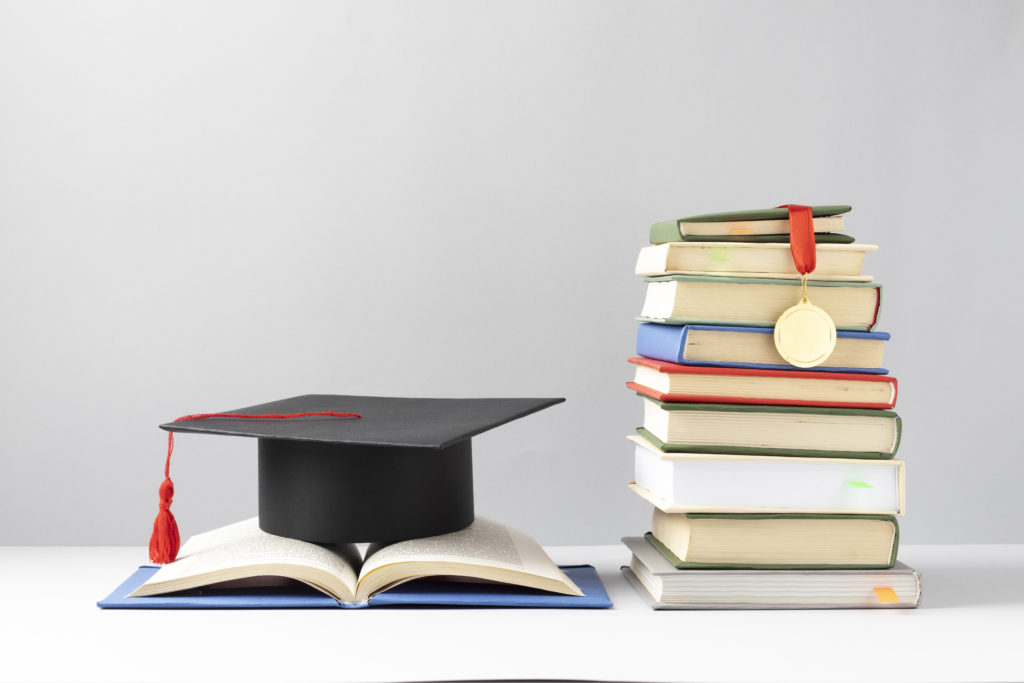 Read and Understand the Prompt
Before you start writing, it is essential to read and understand the scholarship prompt. Ensure that you understand the questions and instructions provided. Identify the key themes, requirements, and goals of the scholarship.
Create a plan or an outline for your essay. Start by brainstorming ideas, writing down key points, and organizing them into a clear and concise structure. Identify the main topics you want to cover in your essay and the supporting arguments that will strengthen your position.
Personalize your essay by sharing your experiences, stories, and examples. Make your essay stand out by adding a personal touch to it. Use your unique background, personality, and experiences to differentiate yourself from other applicants.
Highlight Your Achievements
The scholarship committee wants to know about your achievements and relevant experiences. Highlight your accomplishments and showcase how they align with the scholarship's goals and requirements. Provide examples of how you have demonstrated leadership, community service, academic excellence, or other relevant experiences.
If you have any weaknesses or gaps in your academic or personal record, explain them in a positive light. Show how you have overcome these challenges and how they have made you stronger and more resilient.
After you have written your essay, it is essential to edit and proofread it. Check for spelling, grammar, and punctuation errors. Ensure that your essay is well-structured, logical, and easy to read. Make sure that it meets the formatting, length, and submission guidelines of the scholarship.
It is essential to follow the guidelines provided by the scholarship. Ensure that you submit your essay on time and in the correct format. Follow the instructions on how to submit your application, including the required documents, letters of recommendation, and transcripts.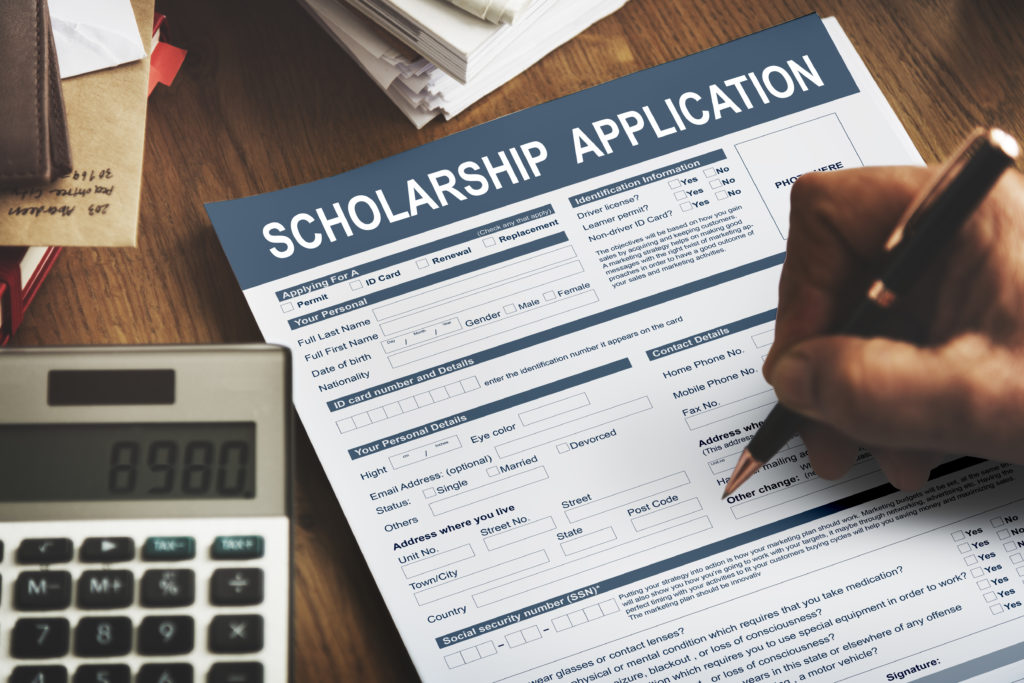 Here are 5 tips you can follow to format your essay: 
Check the scholarship competition's requirements for the font style, font size, line spacing, and page margins before you begin writing. In order to demonstrate to the judges that you have both good attention to detail and a sincere desire to win the scholarship, you should adhere to the directions to the letter.


Pick a font that looks professional and is simple to read. Arial, Calibri, Tahoma, Times New Roman, and Verdana are suggested typefaces. Avoid using script or other "cute" fonts.


Choose a font that is not excessively small or huge. Choose a font size between 10 and 12 points for the body of your essay and 14 points for the heading if a font size is not mentioned in the instructions.


Use of bold, italicized, or underlined text should be minimal. Italicizing a word instead of making it bold or underlined is the best option if you want to emphasize it somewhat. Don't rely on text formatting to make your point; let your words do the talking.



Ensure there are no spelling, grammar, or typographical issues in your essay. Employ any spell-check feature in your preferred word processor, but also carefully read your article to look for any minor mistakes. Get another someone to edit your essay, even if you have already done so numerous times, before you turn it in.
Starting a scholarship application in 2023 can seem overwhelming, but with a bit of preparation, you can craft an excellent application that stands out from the competition. To begin, it is essential to read and understand the application guidelines carefully. Pay attention to the instructions, eligibility criteria, and deadlines, as missing any of these could disqualify your application.
Next, brainstorm some ideas for your essay prompt. You might want to reflect on your personal experiences, academic achievements, or career goals to showcase your strengths and achievements. Remember to tailor your response to the scholarship's specific focus or theme.
Once you have a clear idea of your essay's content, create an outline to organize your thoughts and arguments. This step can help you structure your essay effectively and ensure that you cover all the relevant points.       
How long and many words should the cover letter be?
It's ideal to keep your letter to between 200 and 400 words, or one page, unless the scholarship application specifies a word count.
When ending a scholarship cover letter, it's essential to reiterate your appreciation for the opportunity and express your enthusiasm for the scholarship. You can also summarize your qualifications and achievements briefly, emphasizing how they align with the scholarship's goals and values.
Consider ending with a strong closing statement that leaves a lasting impression on the reader. For example, you could express your commitment to using the scholarship to make a positive impact on your community or field of study. Finally, don't forget to thank the scholarship committee for their time and consideration and include your contact information for any follow-up correspondence.
Cover Letter Template for Scholarship
Template 1
Dear Scholarship Committee,
I am excited to apply for the [Scholarship Name] for the academic year 2023. As a [current educational level] student pursuing a degree in [major] at [University Name], I am committed to pursuing excellence in my studies and making a positive impact on my community.
I have demonstrated a strong academic performance throughout my academic journey, as evidenced by my [academic achievements or honors]. Additionally, I have been actively involved in [extracurricular activities or community service], which has allowed me to develop leadership and teamwork skills.
I am confident that receiving this scholarship will enable me to focus on my studies and achieve my academic goals. Furthermore, I am committed to using the knowledge and skills gained from my studies to positively impact society. I plan to [briefly describe your career aspirations or how you plan to use your degree to make a difference].
Thank you for considering my application. I appreciate your time and consideration and look forward to the opportunity to contribute to [Scholarship Name]'s vision and mission.
Sincerely,
[Your name]
Template 2
Dear Scholarship Committee,
I am writing to apply for the [Name of Scholarship] to pursue my [Degree Program] at [Name of University]. I am highly motivated and dedicated to achieving my academic and career goals, and I believe that this scholarship will provide me with the necessary financial support to do so.
I have always been passionate about [Academic Interest], and I have worked hard to maintain a high GPA throughout my academic career. Additionally, I have been involved in several extracurricular activities, including [Extracurricular Activity 1] and [Extracurricular Activity 2], which have helped me develop valuable skills such as leadership, teamwork, and time management.
However, despite my academic achievements and extracurricular involvement, I am facing financial constraints that are preventing me from pursuing my academic dreams. With this scholarship, I will be able to focus solely on my studies and achieve my academic goals without worrying about financial burdens.
Thank you for considering my application for the [Name of Scholarship]. I believe that this scholarship will help me achieve my academic and career goals, and I am grateful for the opportunity to apply.
Sincerely,
[Your Name]
Erasmus Mundus Scholarship
You may have heard about Erasmus Mundus scholarship, and when it comes to writing a cover letter for this one, you'd find some different scenarios. Here's an easy way to for you:
What is an Erasmus Mundus scholarship?
First of all, Erasmus Mundus scholarship is a EU-funded program that supports international students pursuing Master's or Doctoral degrees in Europe. The scholarship covers tuition fees, living expenses, and travel costs, and provides a valuable opportunity to expand academic horizons and global networks.
Steps to Write a Erasmus Mundus scholarship
Here are the steps to write an application for Erasmus Mundus scholarship:
Research and select the Erasmus Mundus program that best suits your academic and career goals.

Check the eligibility criteria and ensure that you meet all the requirements.

Gather all the required documents, such as academic transcripts, language proficiency certificates, and recommendation letters.

Write a compelling motivation letter that highlights your academic achievements, research interests, and future plans.

Follow the application guidelines carefully and submit your application before the deadline.

Wait for the results and be prepared to attend an interview if necessary.

If selected, accept the scholarship and begin planning for your studies in Europe.

   
Dear Sir/Madam,
I am writing to apply for the Erasmus Mundus Scholarship to pursue a [Master's/PhD] program in [field of study] at [name of university]. I have completed my undergraduate degree in [field of study] from [name of university] with a [GPA/CGPA] of [insert score]. I believe that this program will provide me with the opportunity to enhance my knowledge and skills in [specific area of interest].
Throughout my academic journey, I have actively participated in various extracurricular activities, which have developed my leadership, communication, and problem-solving skills. I have also completed [insert any relevant projects or internships] which have provided me with practical experience in my field of study.
I am confident that the Erasmus Mundus Scholarship will enable me to achieve my academic and career goals. Thank you for considering my application.
Sincerely,
[Your Name]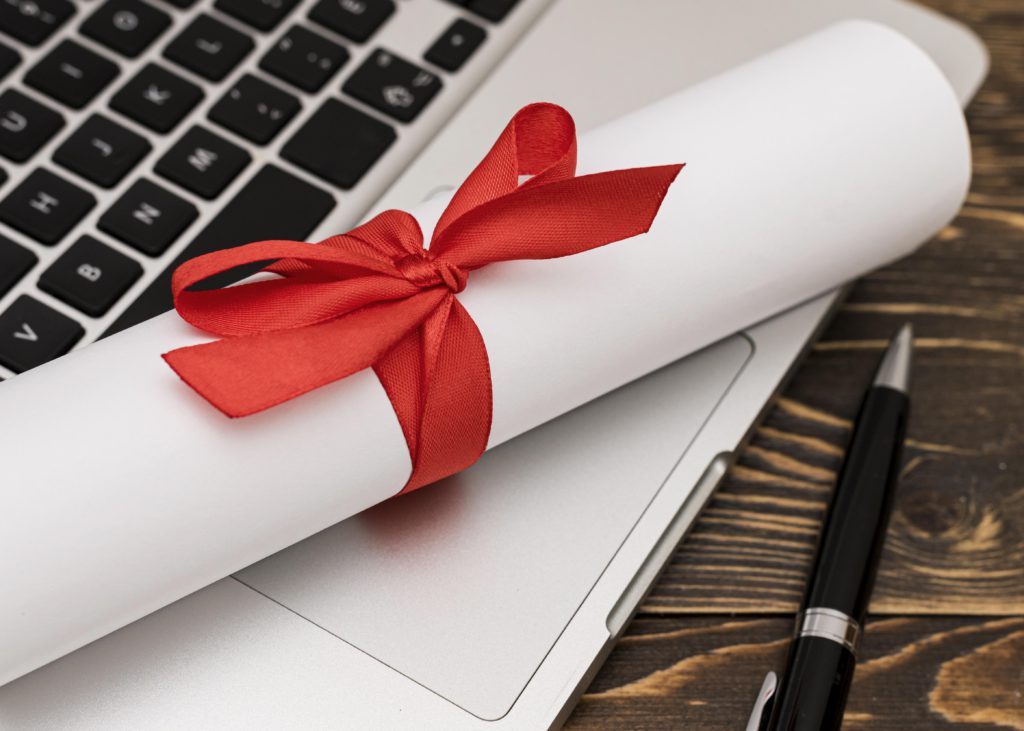 Writing a compelling cover letter for a scholarship is a crucial step in the application process. It is an opportunity to showcase your skills, achievements, and aspirations to the scholarship committee. By following the tips and templates provided, you can create a cover letter that sets you apart from other applicants and increases your chances of receiving the scholarship. Remember to personalize your letter, highlight your strengths, and keep it concise and professional. Best of luck in your scholarship application!