With English being the most common language worldwide, it is no surprise that the IELTS has become quite popular among students planning to move abroad for further studies. This exam is considered a standard for a learner's proficiency in the English language. Suppose you are a student planning to apply for a bachelor's or master's degree outside of the country. In that case, you need to be familiar with the IELTS score requirements for the educational institutions to that you are applying. For bachelor's and master's degrees, an overall score of 6.5 with scores not less than 6 in each band is a requirement for admission. If you are applying for specific schools (nursing, teaching, social work, etc.), you might need to score even higher. IELTS tests are essential for immigration processes too.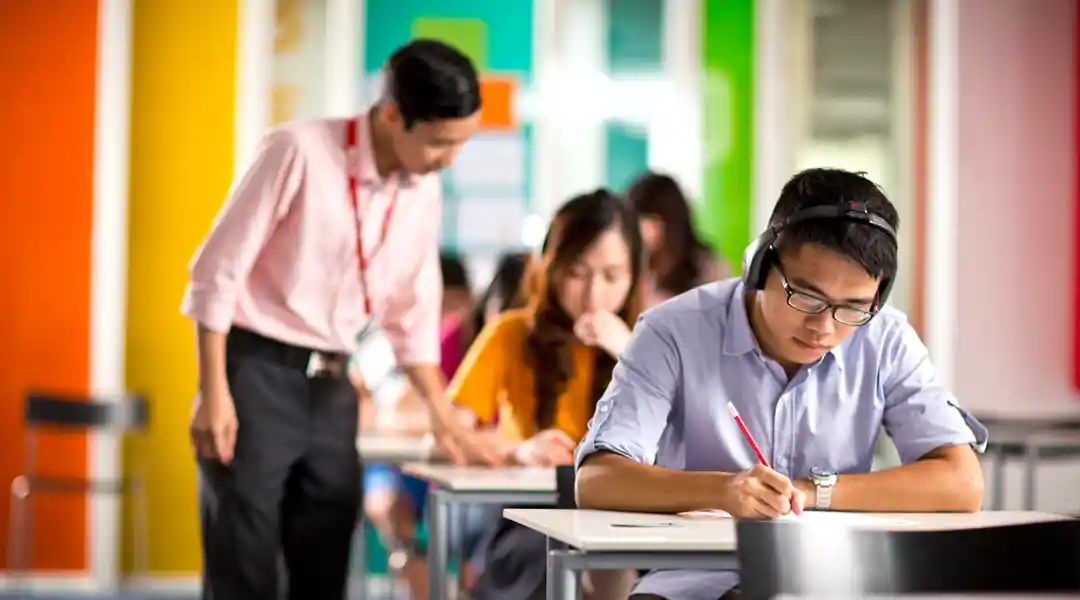 Before embarking on this journey, it is important for you as the examinee to know what the test consists of and how you can do well in it. The test includes examining the learner's proficiency in speaking, listening, writing, and reading which is tested separately, and the results are reported using a nine-band scale. One of the most common methods of preparing for this exam is by going to coachings to receive private lessons and directions from an expert. This would involve repeatedly taking mock exams that mimic the actual tests which would allow the student to face the real situation better with lessened anxiety and higher skills. Several studies have demonstrated that applicants' test performance is greatly influenced by test preparation programs that involve coaching, mock exams, and repeated test-taking.
Let's assume that you are a student who is planning to apply to a public university in Malaysia. Before applying, you would know that Malaysian universities give English language proficiency the utmost importance during the admission process. If you are a student looking for the perfect institution for IELTS, it is important to make sure that you have a teacher who understands you and your skills. They should always consider the students' prior knowledge and the requirement to classify the class, then use the best teaching techniques to help their pupils advance their skills. To improve their teaching methods, IELTS teachers should become more actively involved in their roles as teachers, learners, and researchers.
As an international student who is moving abroad, it is vital for you to know about the language barrier that you might encounter in your everyday life. The IELTS exam prepares you in three ways: listening, writing and speaking. To make things easier for your day to day conversations, it is essential that you have a good grasp on speaking English. As a learner, you have to make sure that you are comfortable with speaking English in not just academic community, but in everyday life as well (restaurants, grocery stores etc.) Your goal here is not to just pass the exam, but to make sure that you are comfortable with speaking the language on a daily basis.
In conclusion, IELTS is a very important exam that students need to excel in before applying for scholarships in educational institutions abroad. One of the best methods of preparing for this exam is by going to coachings where you can practice mock tests and repetitive test-taking for reduced anxiety and familiarity with the question formats. Besides this, the main focus for the IELTS exam is for you to genuinely understand and learn the English language. Just taking the exam is not the main goal here as you will be needing this language for your everyday conversations abroad.